IMPORTANT: During the beta build, the in-app purchases and subscriptions 
will only be available for a short amount of time before you will be
redirected to the paywall.
First, you will need to share the app internally by using Firebase.
1. Go to Firebase. In Release & Monitor, select App Distribution.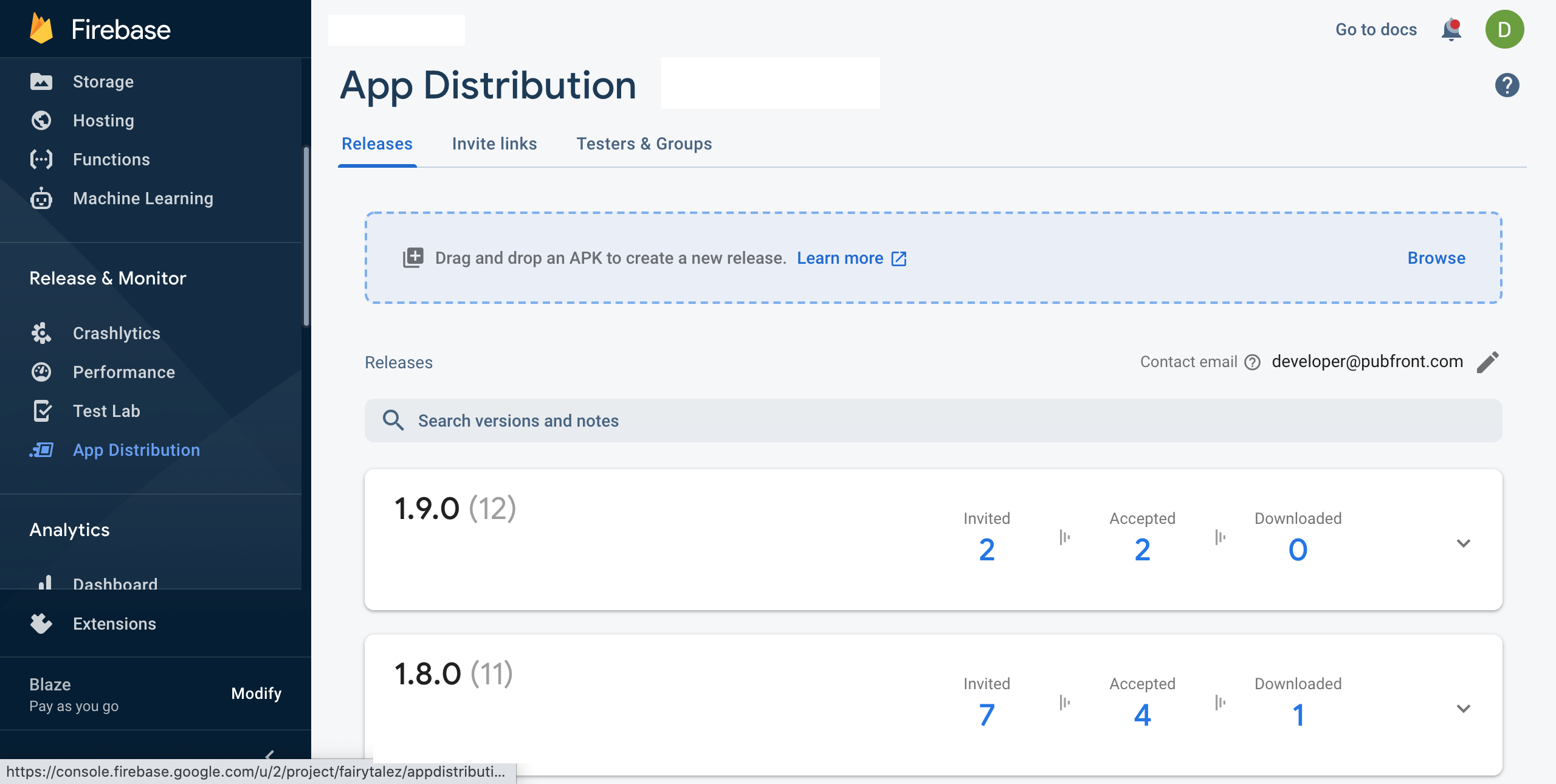 2. In App Distribution, select Invite links. If a link has already been created, copy the link and send it via email. If not, click on New invite link and replicate the process.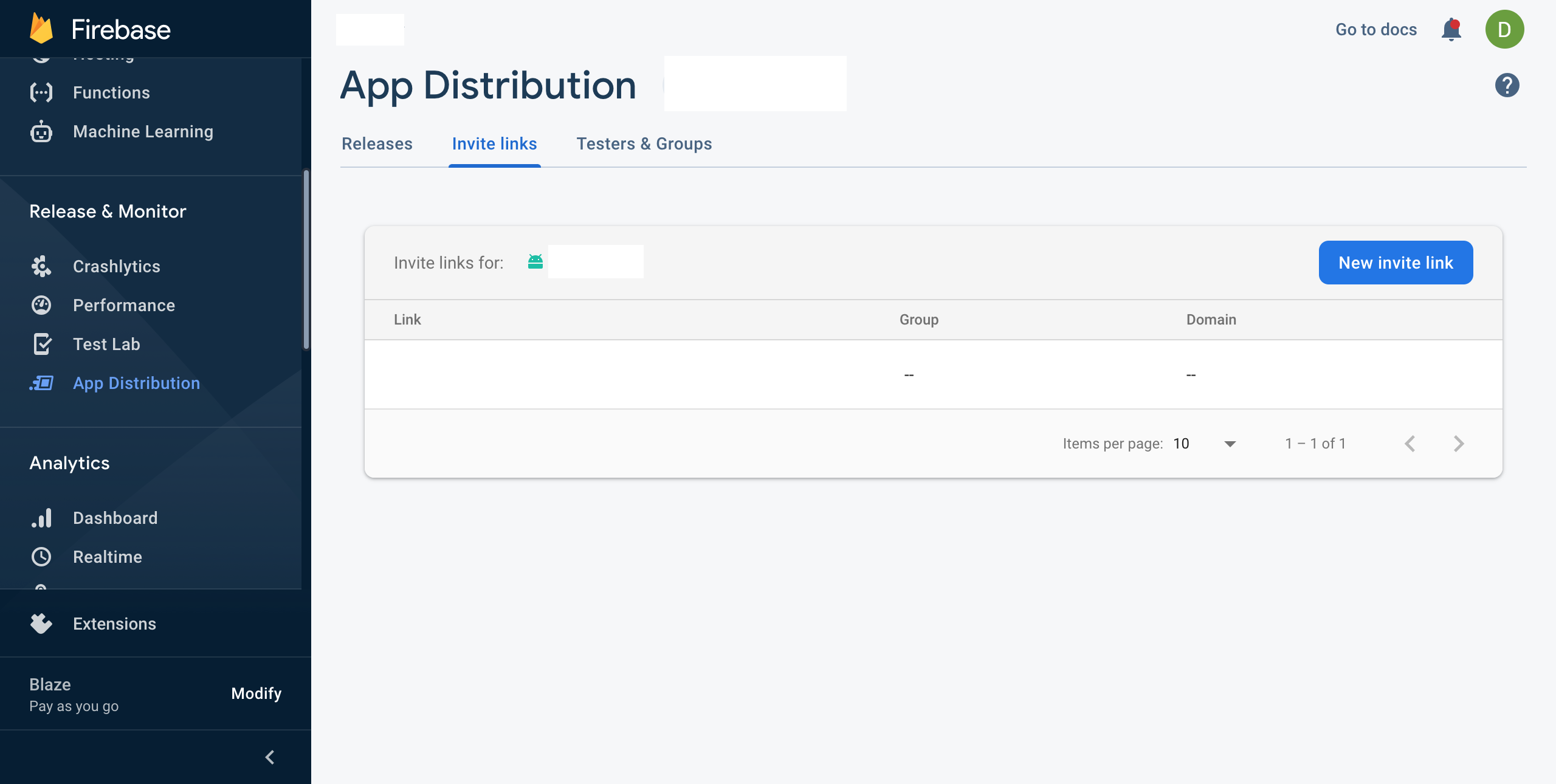 3. When the new user has received the email with the invitation, they must open it on their phone. They should automatically be redirected to the Firebase app distribution.
Once the users have been invited to Firebase, head to the Play Console to add them as testers to try out the in-app purchases.
1. Go to your Play Console Dashboard.
2. Go to Release > select testing > select internal testing.
3. Input the URL or email address where you wish to receive the tester's feedback for the app.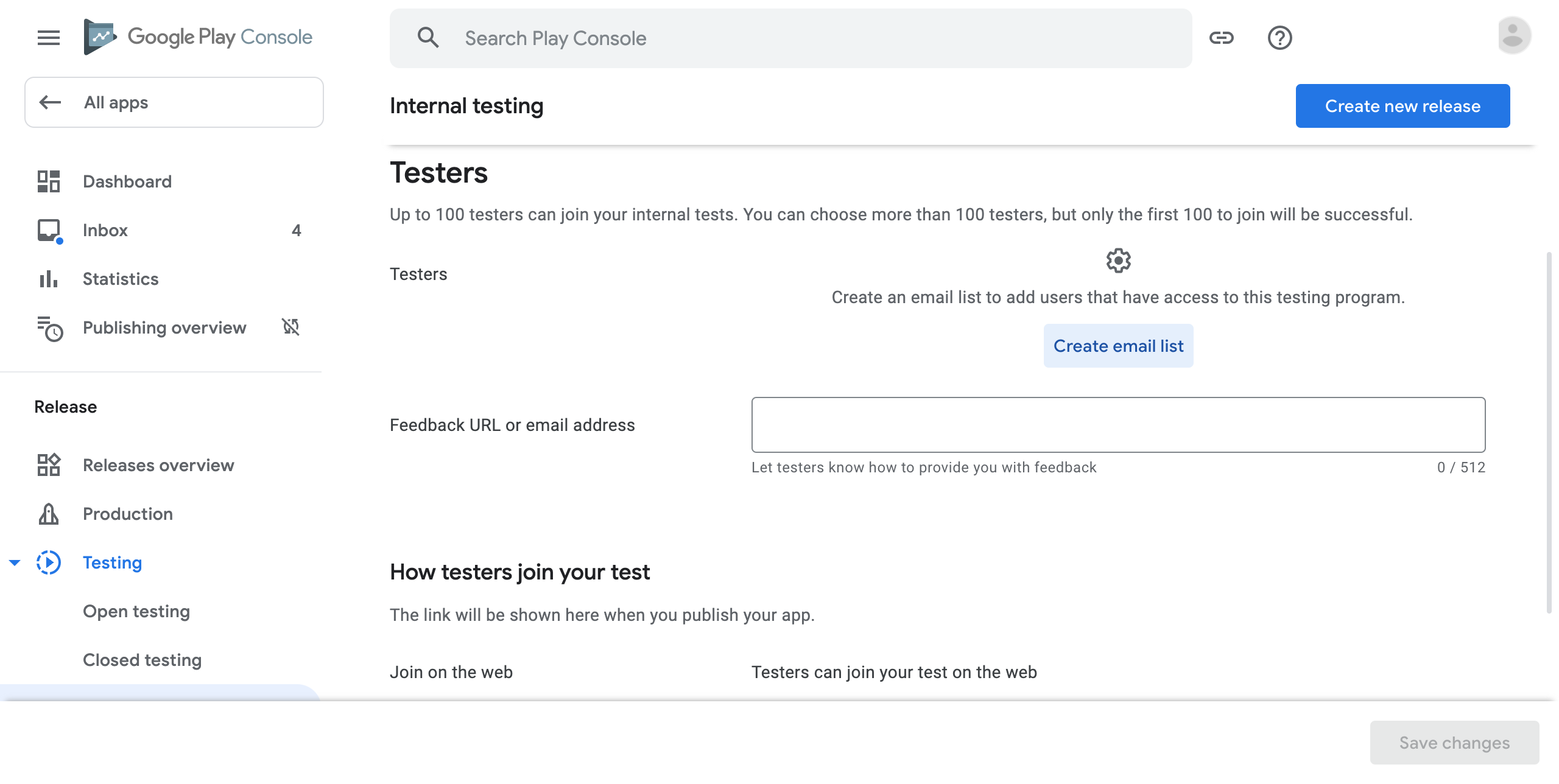 4.Select 'create email list'. You can choose to add the emails manually or upload a CSV file containing a list of email addresses.
5.Then, click on Save Changes.