Open Google Play Console and go to the Releases Overview page.
Click on the blue right arrow to open the Release details page on the latest build you wish to roll out to production.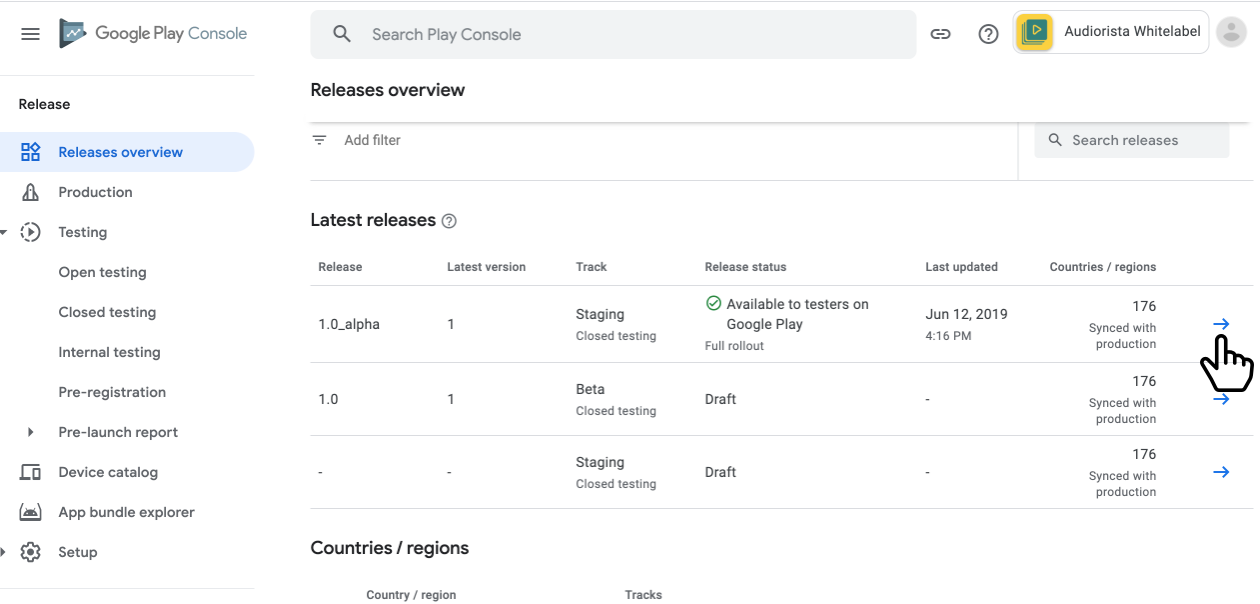 Review the details of the new release and click on "Review release".

Review your draft release information and make any necessary changes, and click "Start rollout to Production".