Requirements before starting
Credit card with $25, which you can use for payment
Form of photo identification that matches the payment method
1. Go to https://play.google.com/apps/publish/signup/, then sign in with your Google account. You must accept terms by clicking on both little square box below Accept terms and then continue to payment.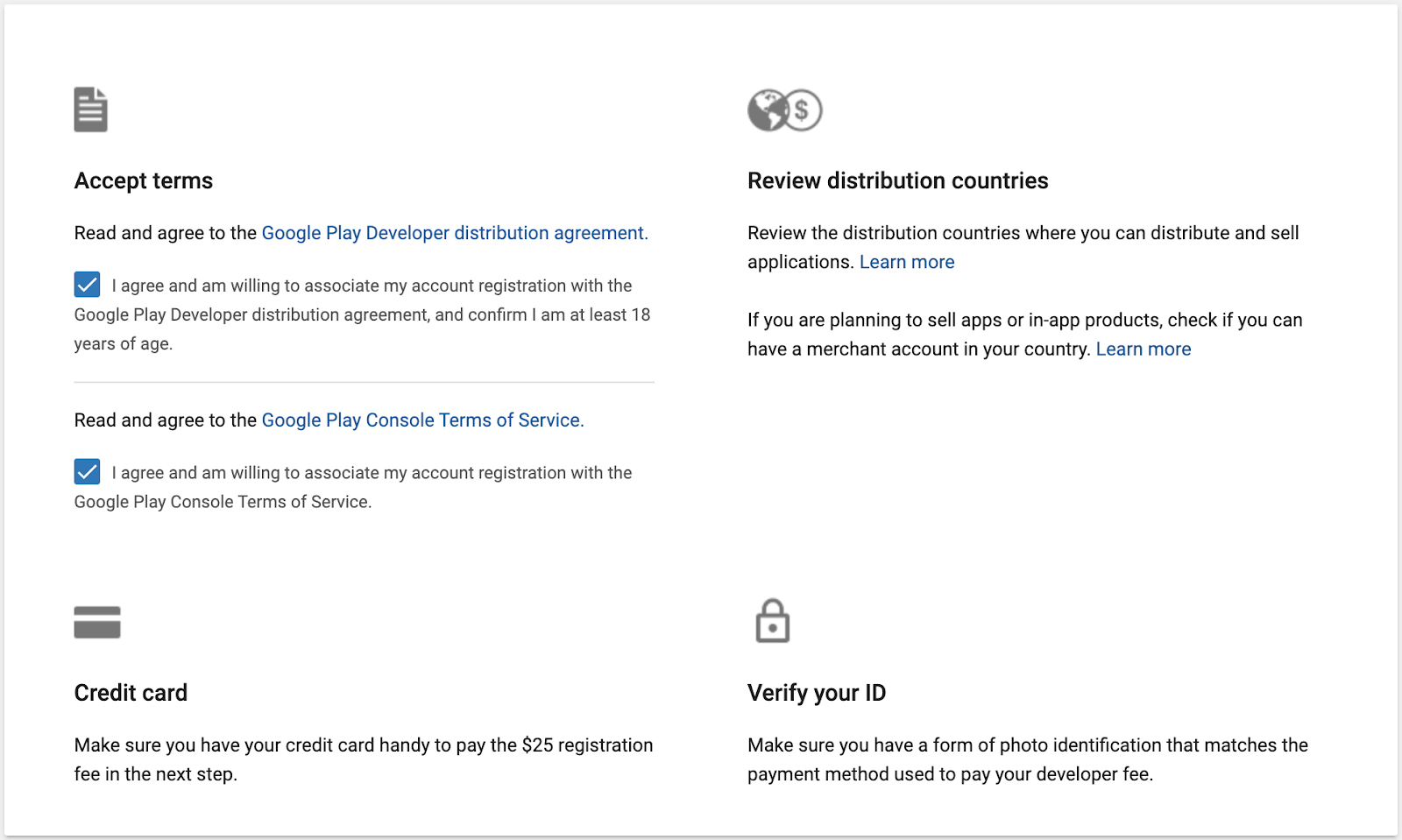 2. Enter your credit card number and pay the registration fee. You need to pay the registration fee with a credit card, which has you as a cardholder. Then click on Pay.
3. You should receive a notification indicating your payment has been accepted. Then select continue to registration.
4. Complete the last form carefully with all your details and then select Complete registration.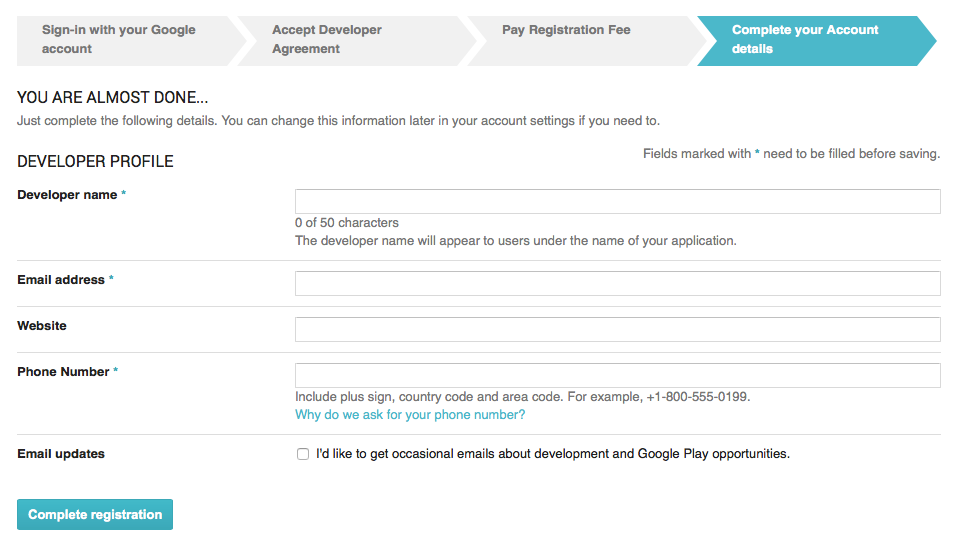 Note
You can choose which Google account you want to use by clicking on Sign in with different account or Create a new Google account. If you have multiple accounts, make sure you log in to the right one.