Share Pages provide an easy way for you (or your users) to spread the word about your content on social media. The pages are hosted by Audiorista, are automatically generated for all your Tracks and Playlists and can be customized to fit your needs.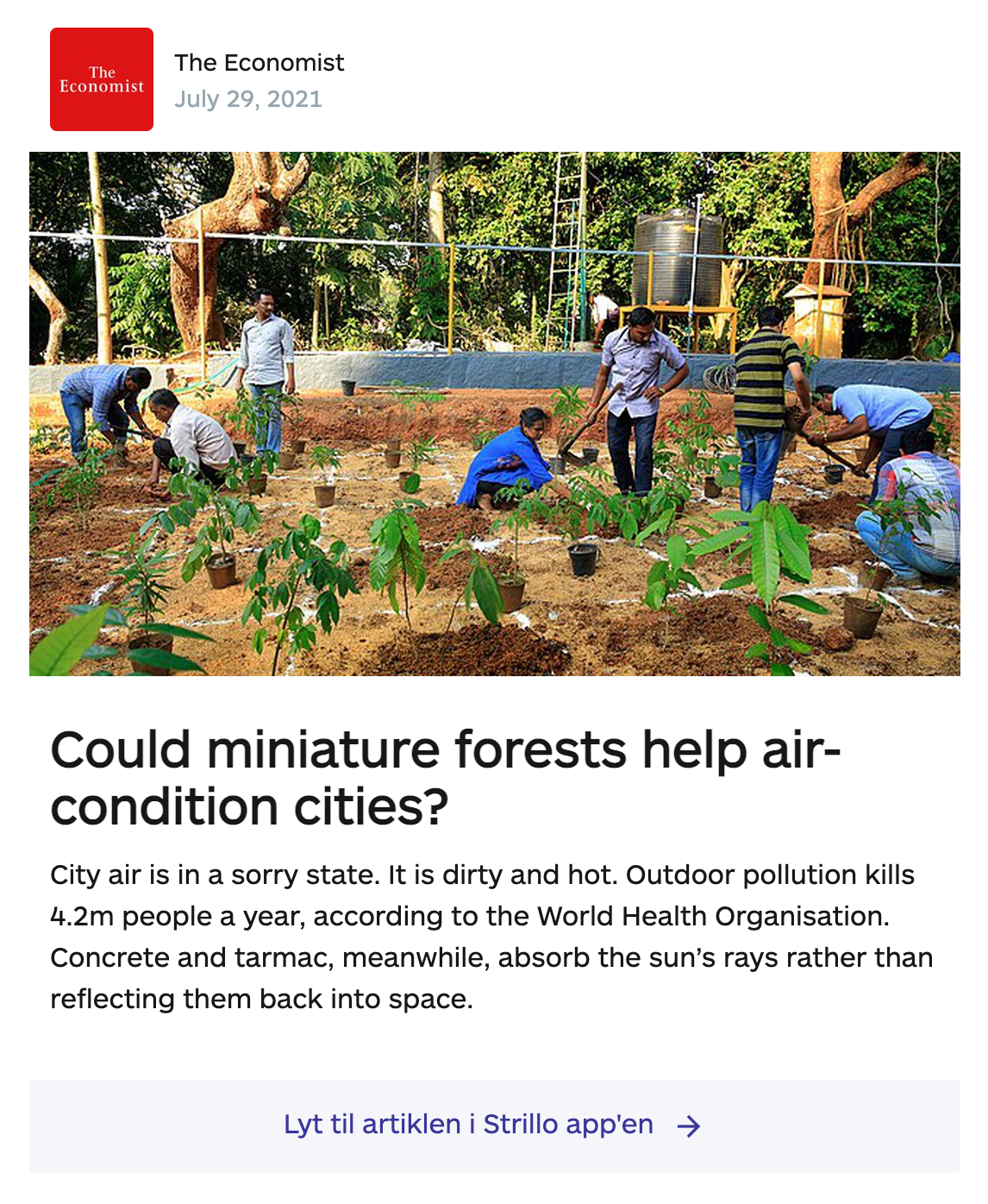 Getting started
To create your first page, click on Share Pages in the sidemenu and click the Create a share page button. You will be asked to choose a subdomain before proceeding.
The subdomain will be used to brand the URLs of your pages. It can be changed later, but be aware that all old links circulating in the wild will break. Creating an additional Share Page sidesteps this problem.
Click the Submit button to finish creating the page. You will be presented with the full set of configuration options, which are explained further down.
For now, head on over to one of your Tracks. You should now see the URL of your newly created page in the right column, under the Share Pages heading. Using the shortcut-buttons next to it, you can:
Use the URL as the Track's default share-URL
Copy the URL
Go ahead and copy the URL into a new browser tab to admire your work. This page is now ready to be shared far and wide!
Note that the Share Pages look best with Tracks that have a banner-image (16:9 aspect ratio), so go ahead and upload one or copy the square artwork if you haven't already.
To find out how you can spice up the page some more, read the next section on configuration.
Configuration
The default page provided by Audiorista is a simple website highlighting a specific Track or Playlist. It is optimized to display well when shared on social media and uses the following properties:
Creator image (Track-only)
Creator (Track-only)
Publish date
Banner image
Name
Description
Share Pages come with options that add additional features to the basic page.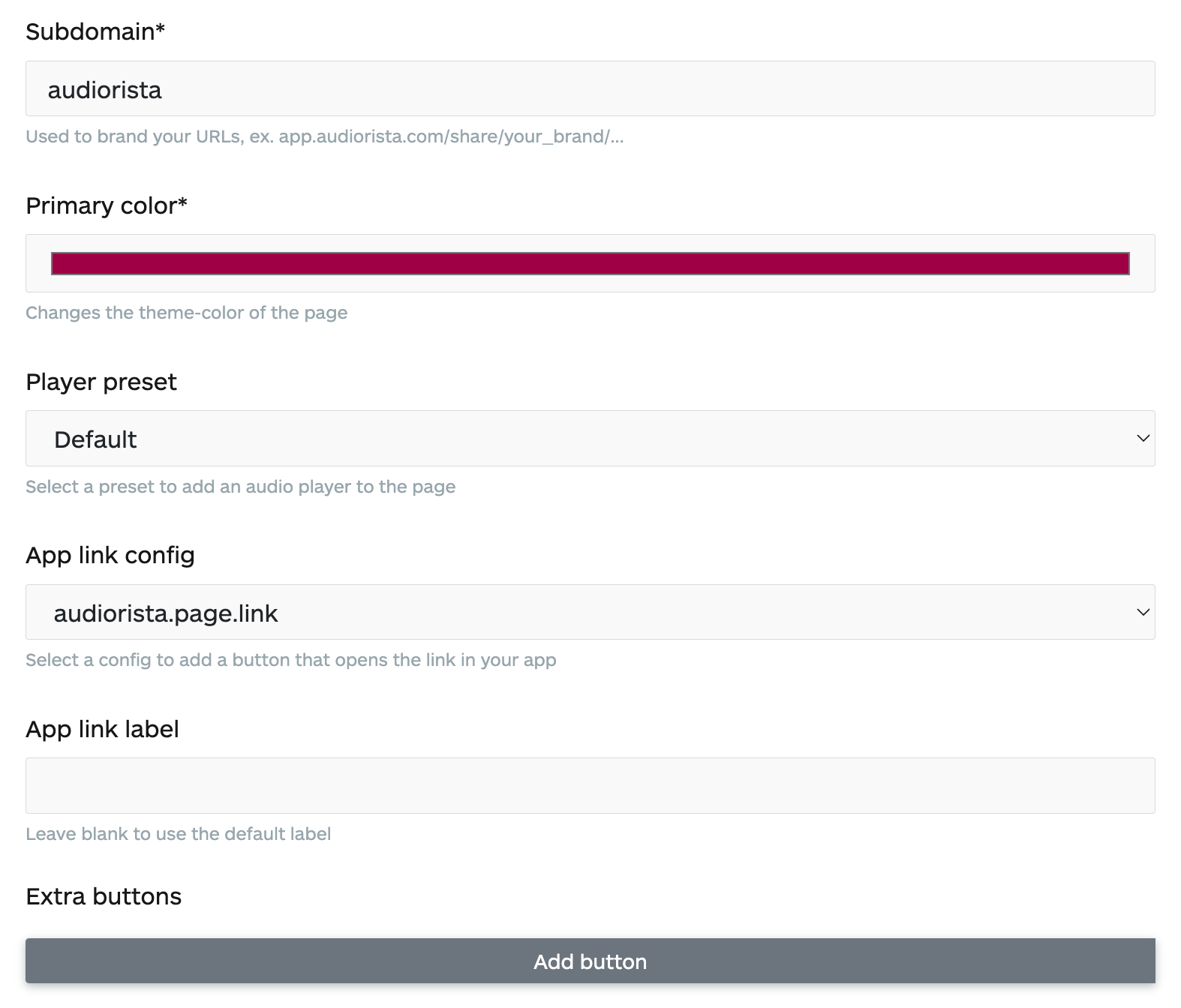 Primary color
Choosing a color changes the theme of the buttons on the Share Page, as well as the tab's color in certain mobile browsers.
Player preset
It's possible to add an audio player to the Share Page by selecting a Player Widget Preset.
Note that only playing entire Tracks is currently supported. It is not possible to embed samples.
App link / App link label
If you have an Audiorista app, you can add a button to the Share Page that links back to your app. For this, you first have to create an App Link. Read more here
By default, the button is labeled "Open in the app", but you can override this with your own label.
Extra buttons
Want to link to your website? Or your Patreon account? We've got you covered. Simply add an extra button containing your desired URL and label.