Get in touch with us before sending your first push notifcations.
1. Go to your Firebase account.
2. Go to Engage and then Cloud Messaging.
3. Make sure the app is in the background on the device.
4. Select Create your First Campaign if it is your first time creating a campaign. Otherwise, select New Notification.
5. Enter the message text.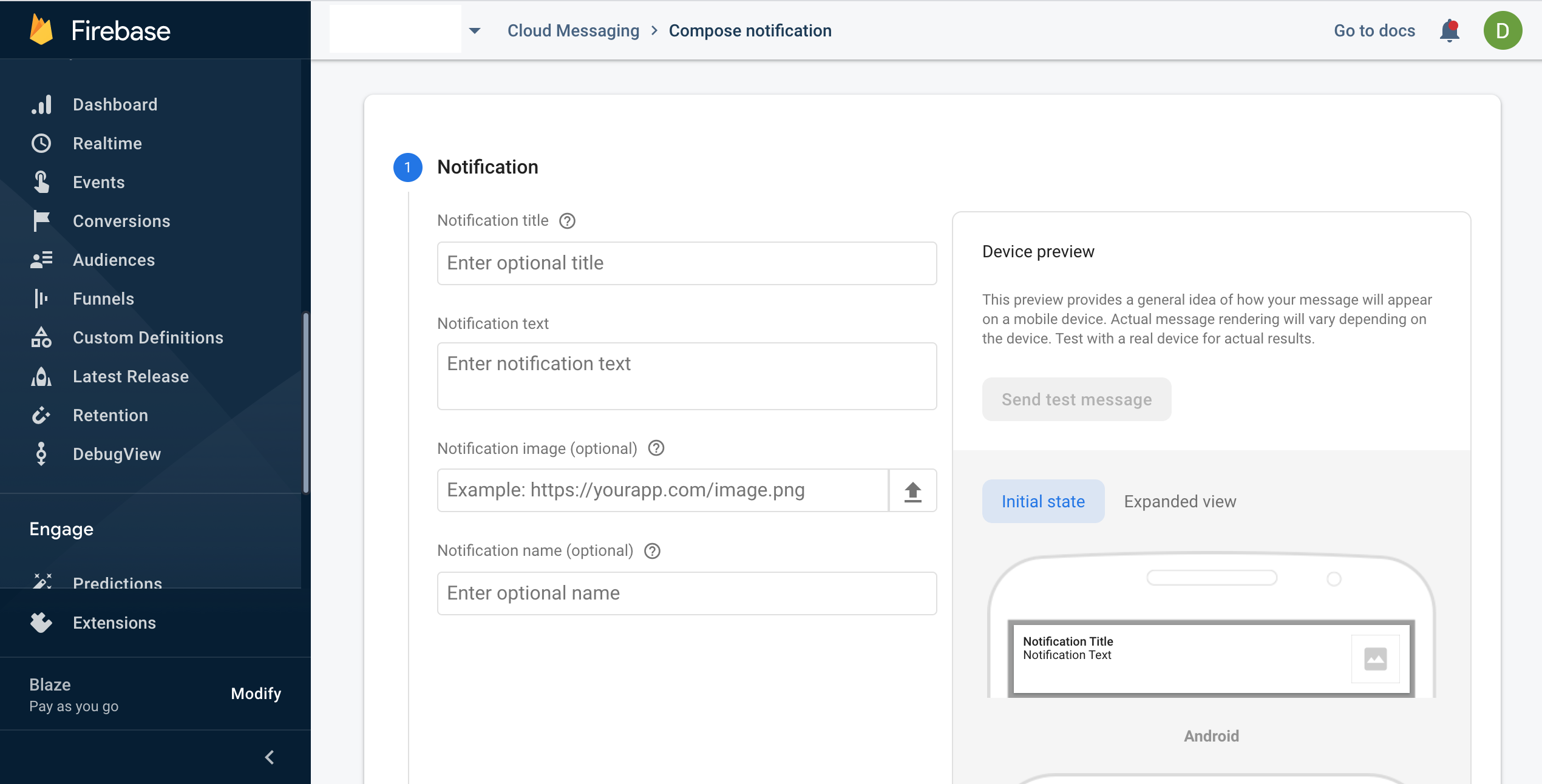 6. Click Review and send.