Requirements before starting
A website in order to enroll for the developer program
An Apple device (iPhone, iPad, Mac), as two-factor authentication is required to create an account
A D-U-N-S number
See below for more details.
Corporate website
Make sure you have created/ already own a website related to the app you are making: the URL provided must be publicly available, and the URL domain must have a clear connection to the enrolling entity. It can be as simple as a landing page, with some content relevant to your business.
Creating an Apple Developer Account
1. Go to Apple Developer
2. Click Account and sign in with Apple ID. If you don't already have one Click on Create Yours now next to Don't have an Apple ID and fill out the details to create an account.
3. Sign in to Apple developer, read and agree to the term and conditions.
4. Then click on Join the Apple Developer Program.
5. Click on the blue Enroll button on the top right-hand corner.
6. To enroll as an organization, you must click at the bottom Start your enrollment.
7. Then fill out the form carefully. Once you have input all the details, you will be redirected to another page where you must select your payment plan, and then input your payment method details.
Enabling two-factor identification on iPhone/iPad
1. To enable the two-factor authentification go to the Settings then select your name at the top.
2. Choose Password & Security and switch the Two-factor authentication to ON.
Enabling two-factor identification on Mac
1. To enable two-factor authentification, go to the Apple Menu (little apple symbol) then select System Preferences, click on Apple ID, and then click Password & Security under your name.
2. Switch the Two-factor authentication to ON.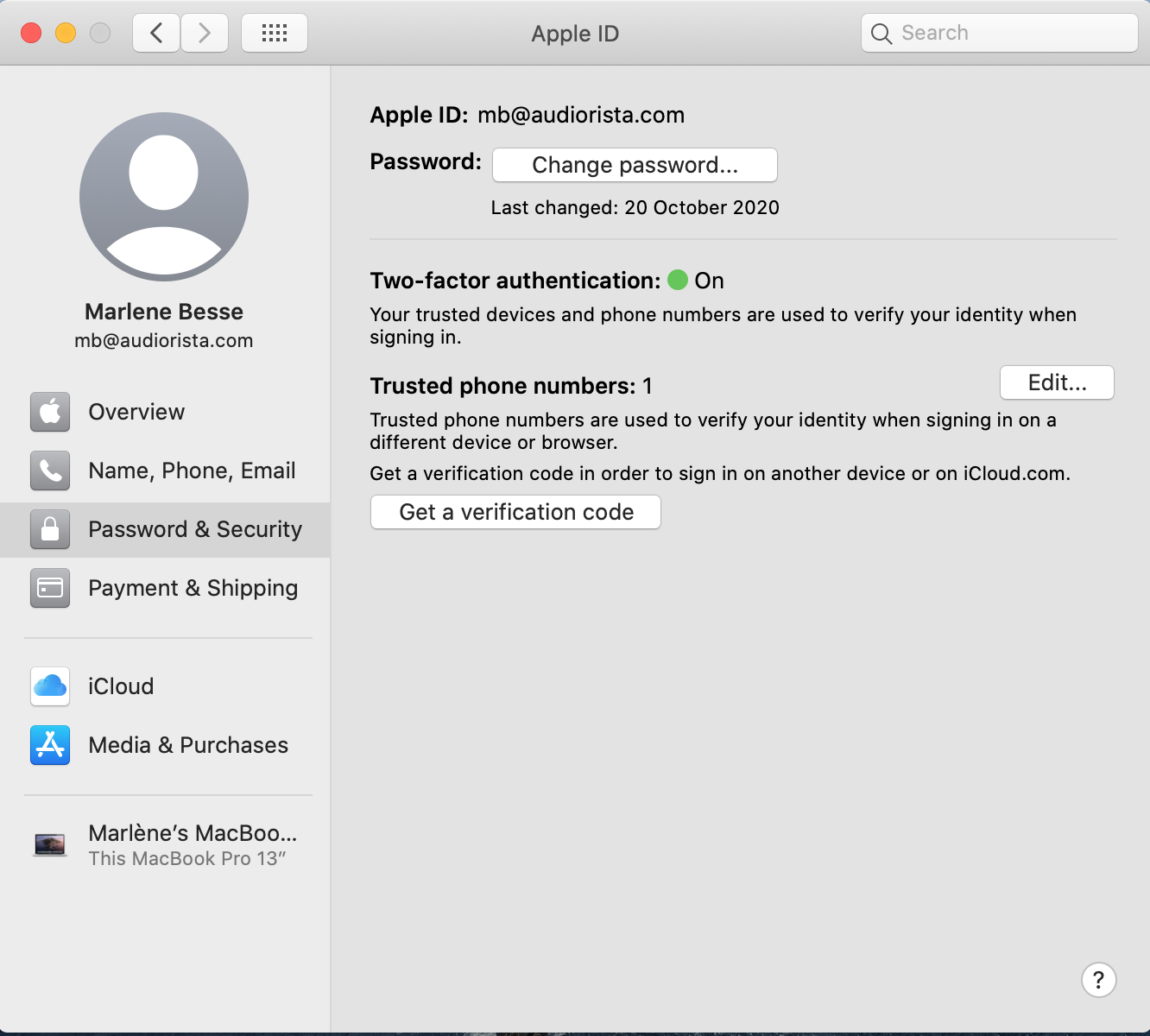 D-U-N-S Number
To find your D-U-N-S number, go to D-U-N-S Number Look Up and fill the form. They will send you your D-U-N-S number in the email you have provided.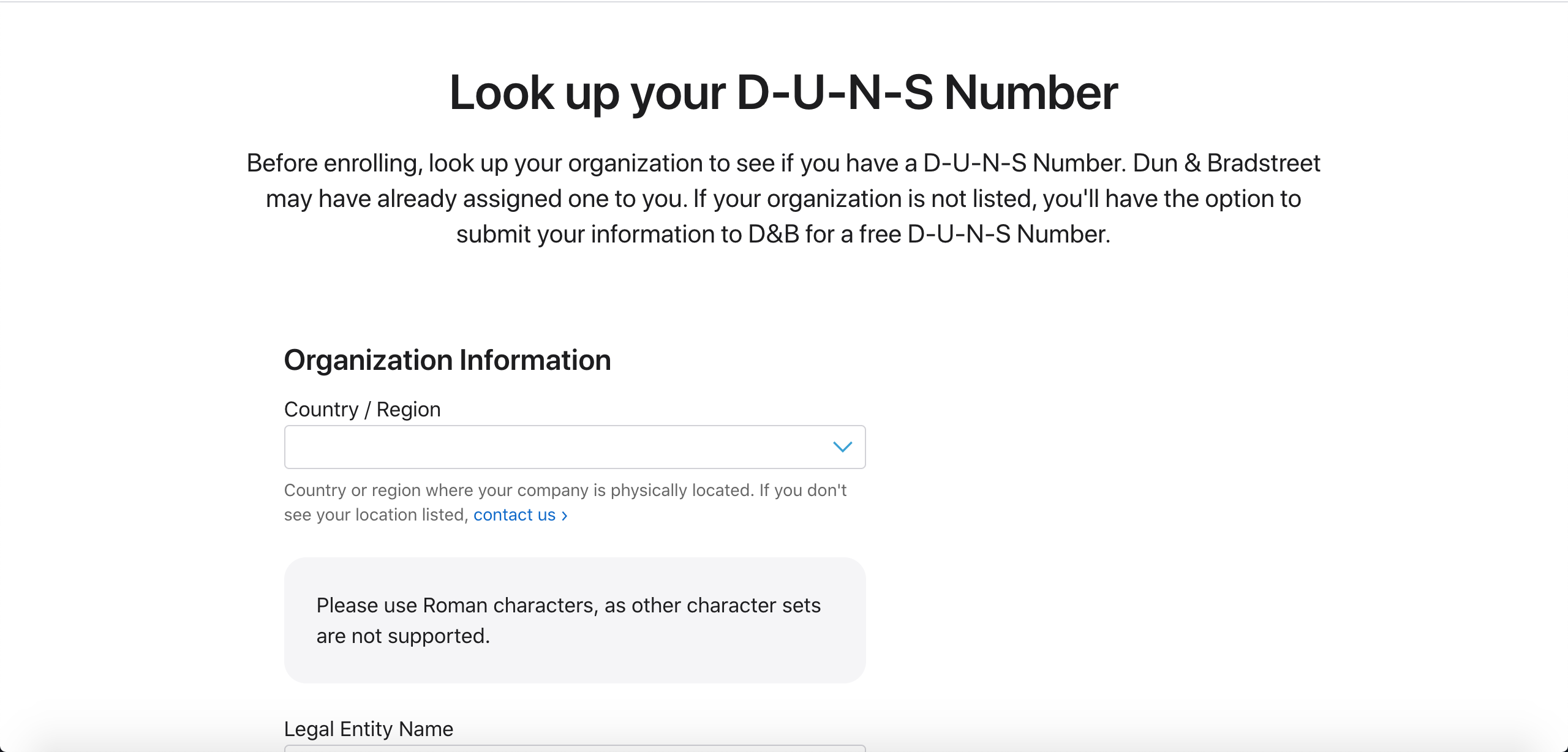 If you do not have a D-U-N-S number, go to D & B Support and send them an email to request a number.
NOTE: Before requesting a D-U-N-S number, make sure you have filled the form with the correct information, as they are most likely to have your D-U-N-S number already.
Additional Notes
One developer account can own multiple apps, but each organization should have a separate developer account.
If you need visual help, you can also follow this Youtube video