Before submitting your App for review you must set up the App Privacy. In this guide, you will find the necessary guidance to complete the process. If you doubt anything, you can always refer to the official Apple page on Privacy Policy or submit a ticket to Audiorista to get support.
Upload your Privacy Policy
Login into

www.appstoreconnect.apple.com

Click on My Apps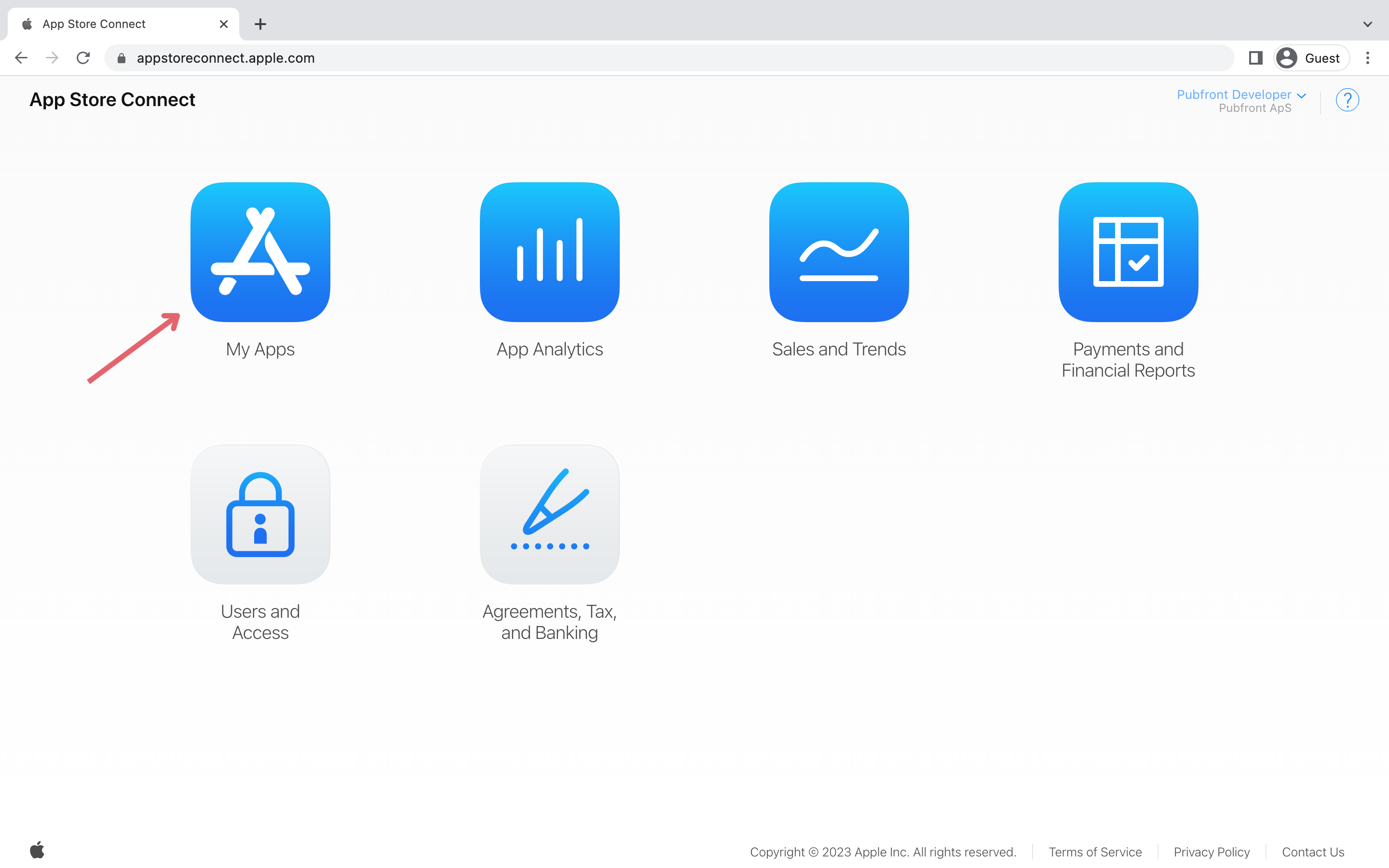 Select the app you want to review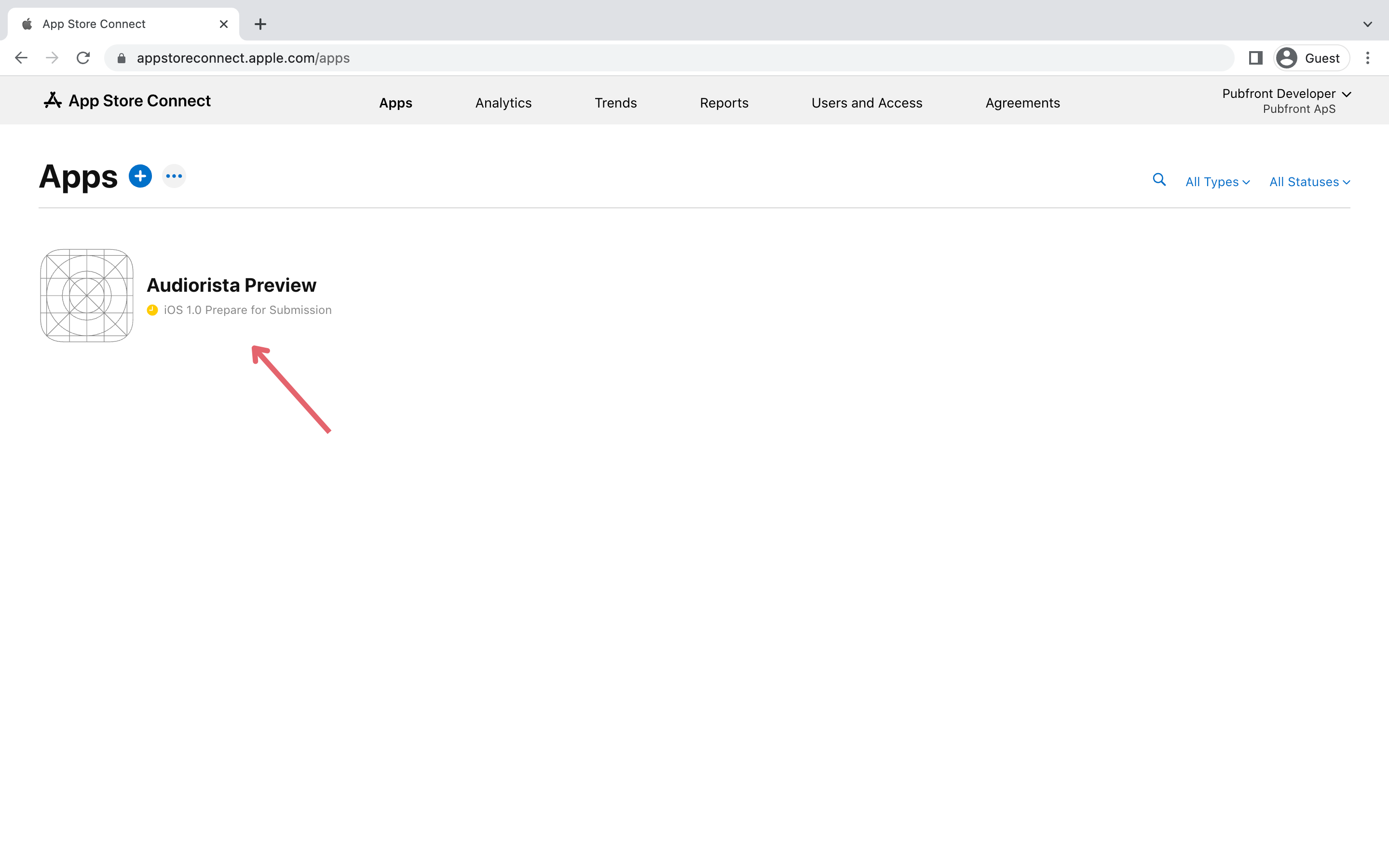 Select App Privacy from the main menu on the left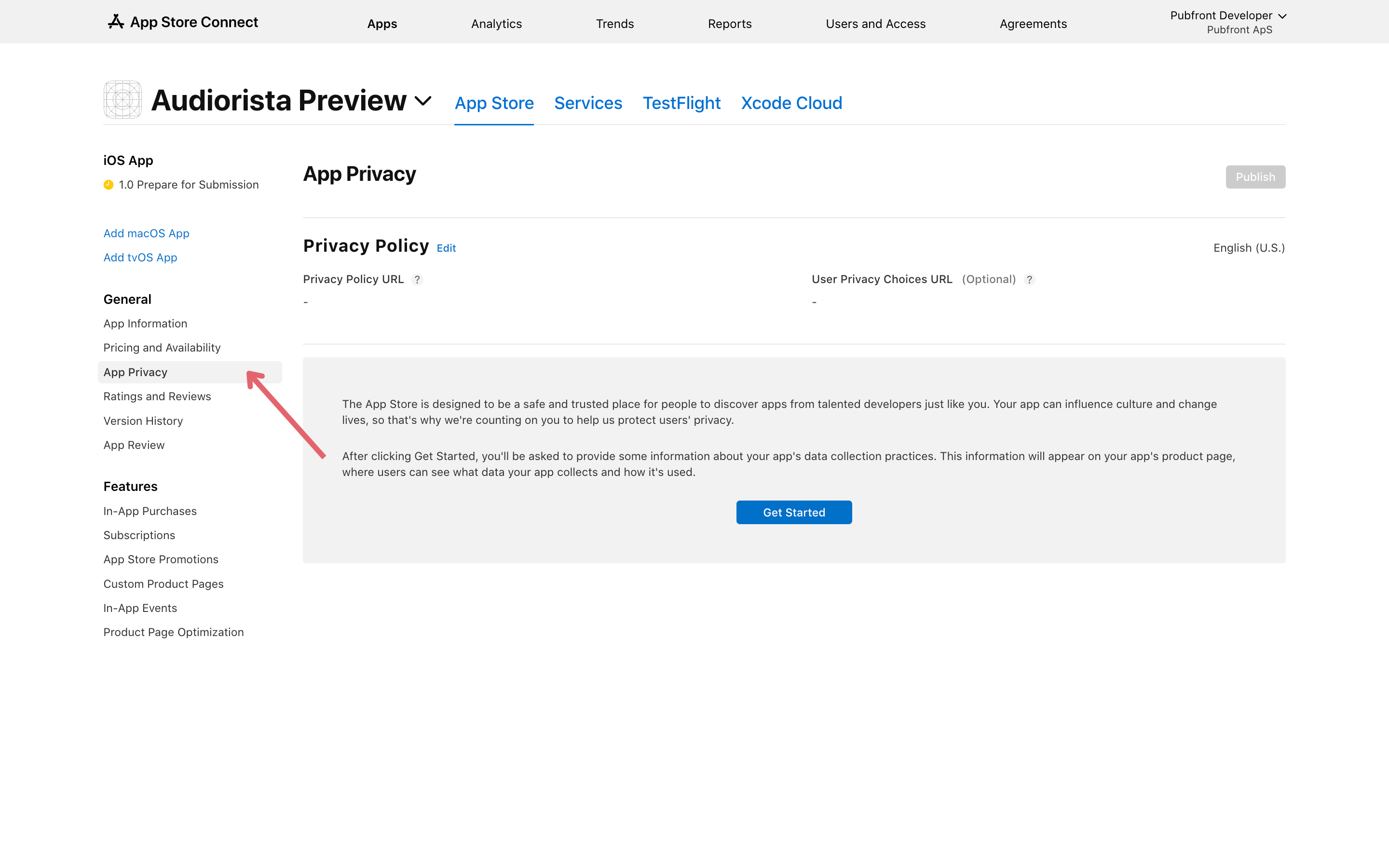 Click Edit and insert a URL that links to your Privacy Policy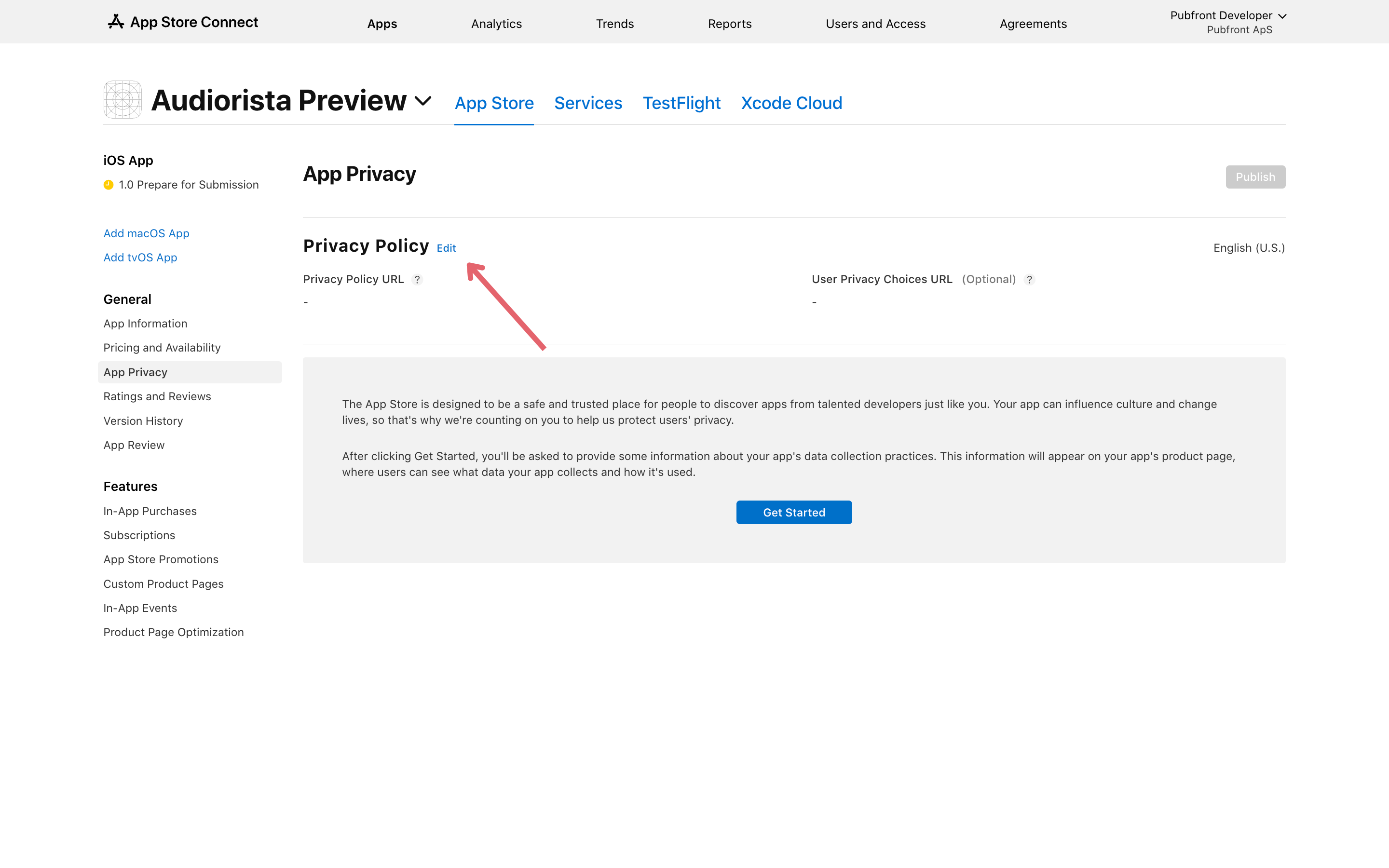 Take the questionnaire on data collection
We collect the following data: email address, coarse location, user ID, Device ID, Product interaction, Advertising Data, Crash Data, and Performance Data. These will have to be specified in the questionnaire. We will walk you through the process in this Section.
Additional data that you collect has to be specified as well.
→Further reading from Apple on data collection: Apple's official page on data collection.
Click on Get Started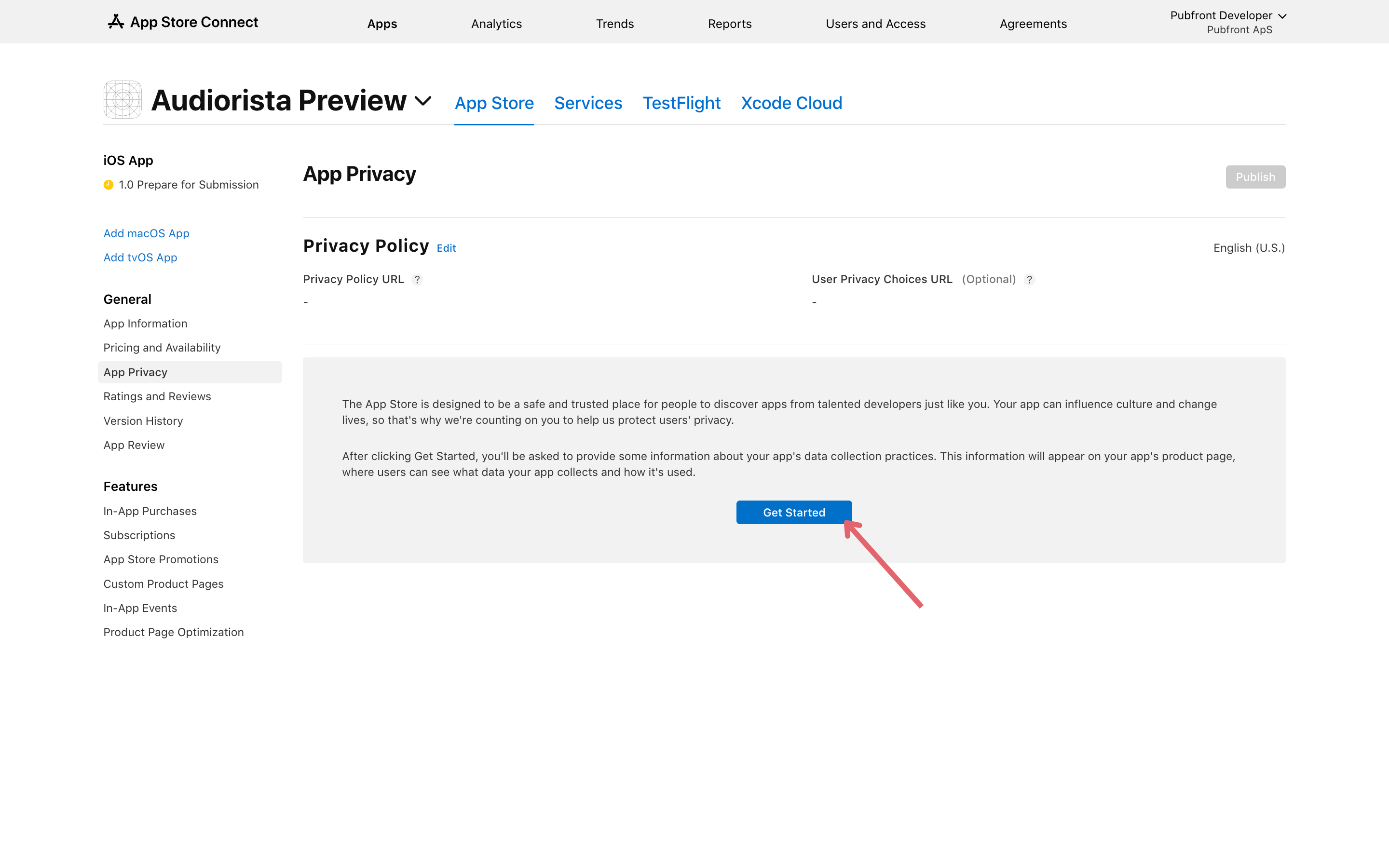 Click on Yes, we collect data from this app, then Next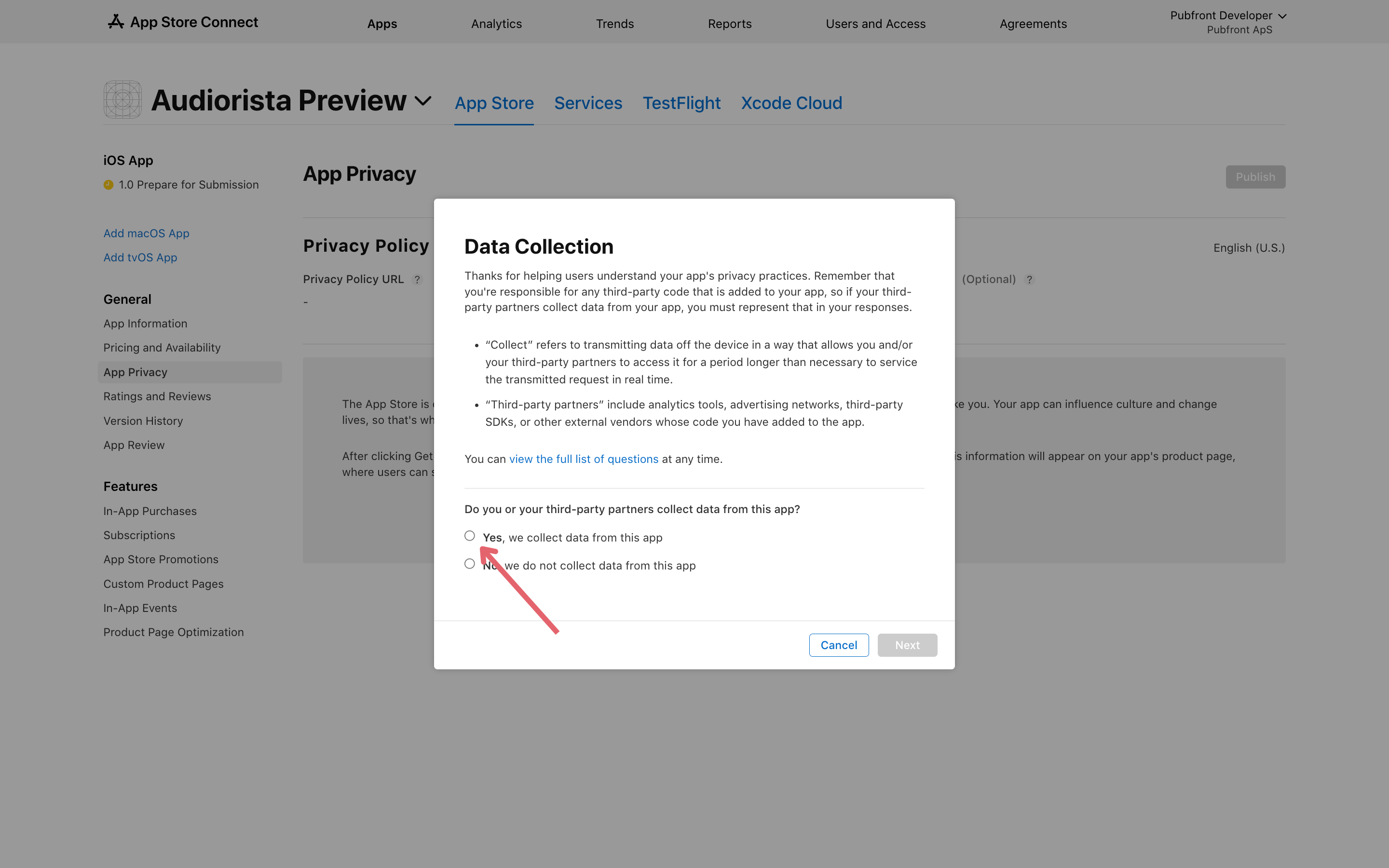 Read the Optional disclosure and then hit Save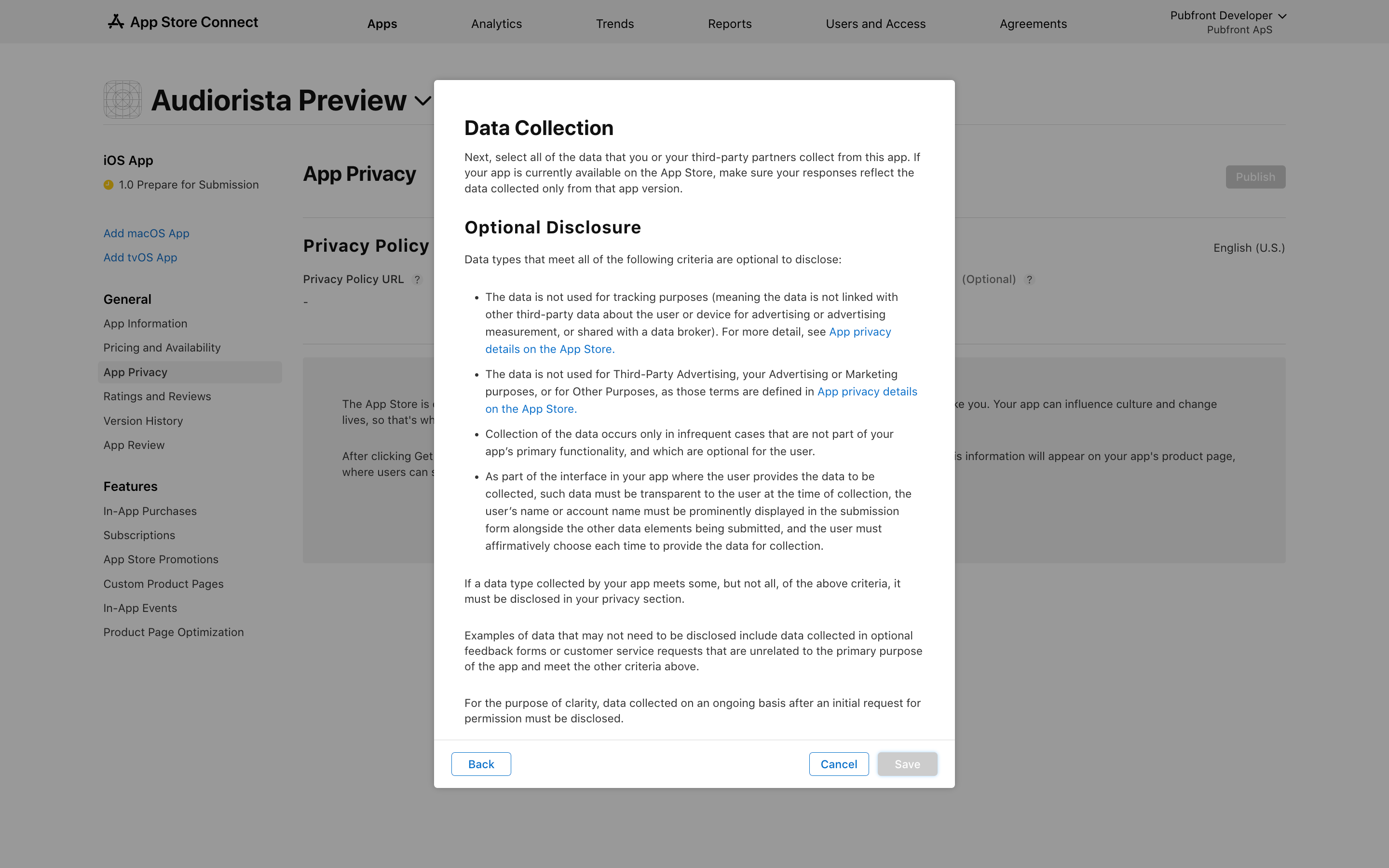 Under Contact info, select Email Address, then Save to continue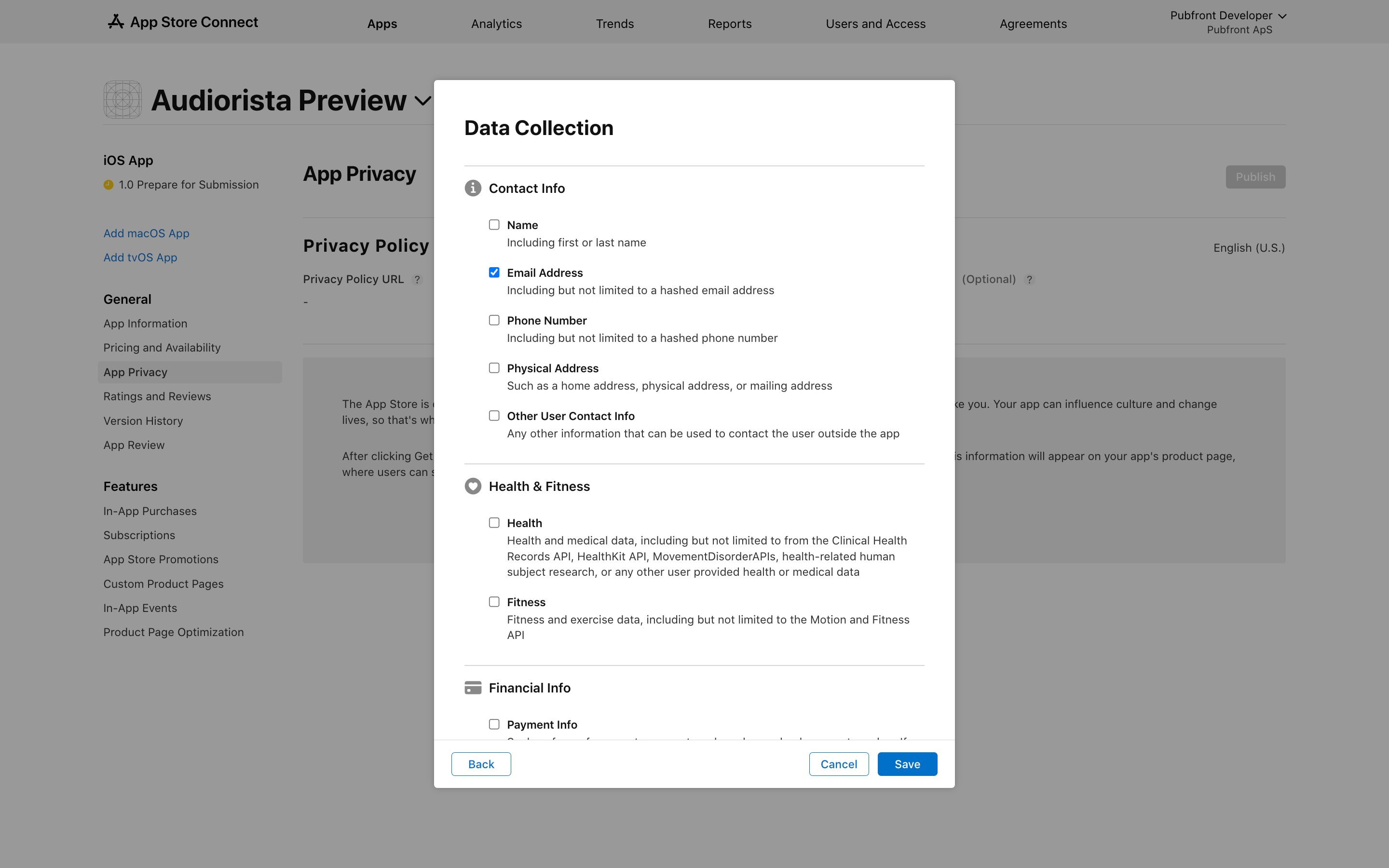 Under Location, select Coarse Location, then Save to continue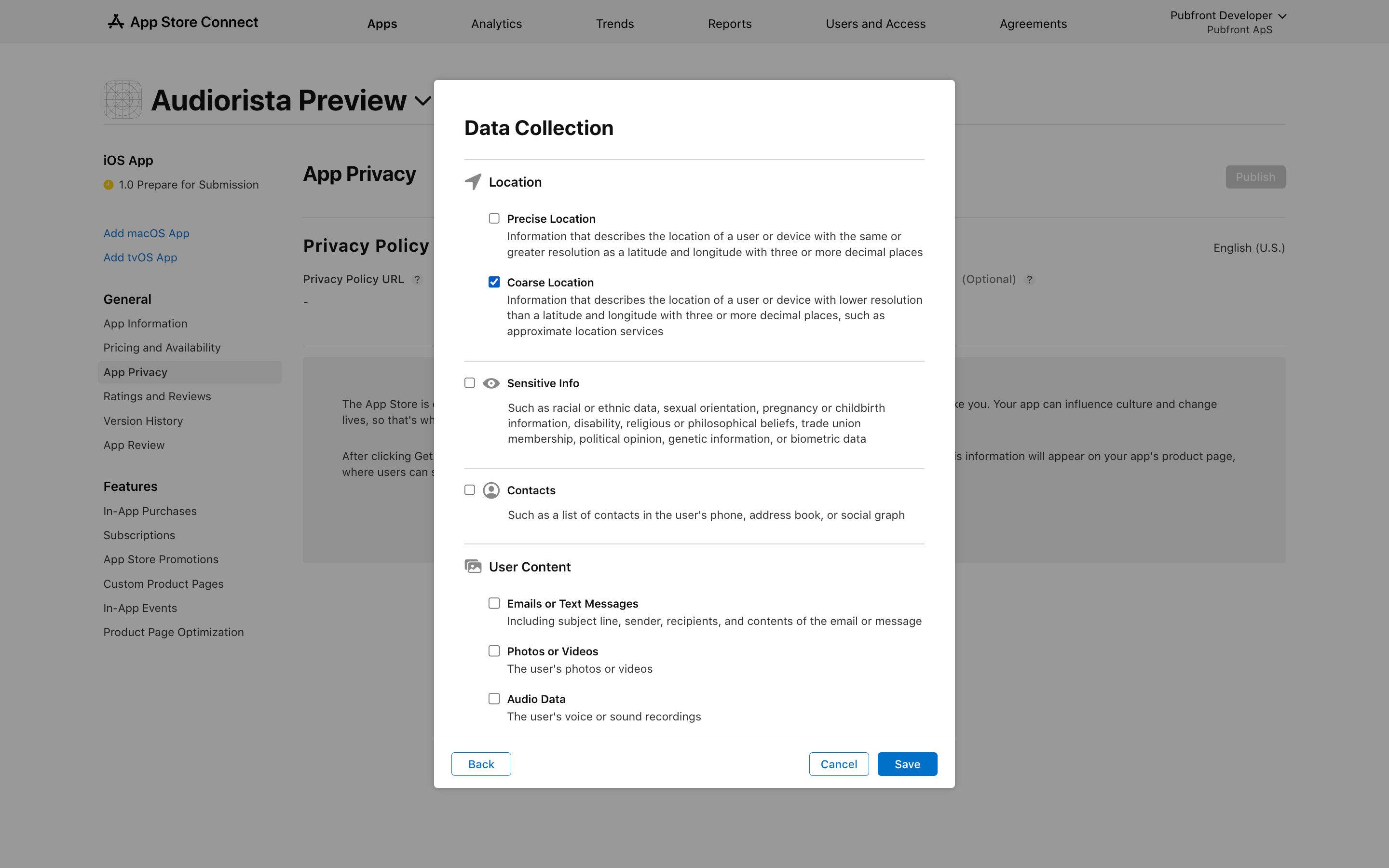 Under Identifiers, select User ID and Device ID, then Save to continue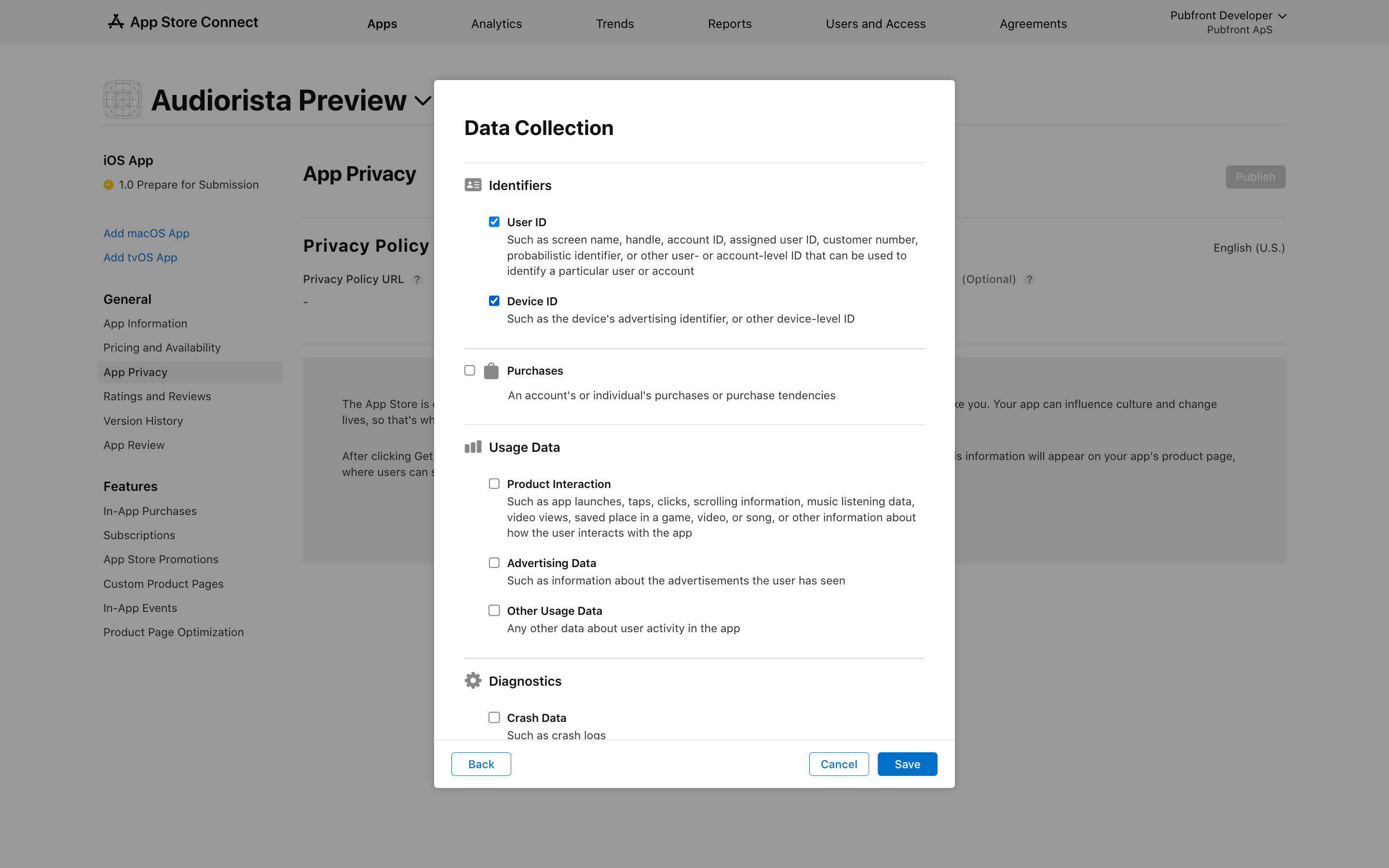 Under Usage Data, select Product Interaction and Advertising Data, then Save to continue
Under Diagnostic, select Crash Data, Performance Data, Other Diagnostic Data, then Save to continue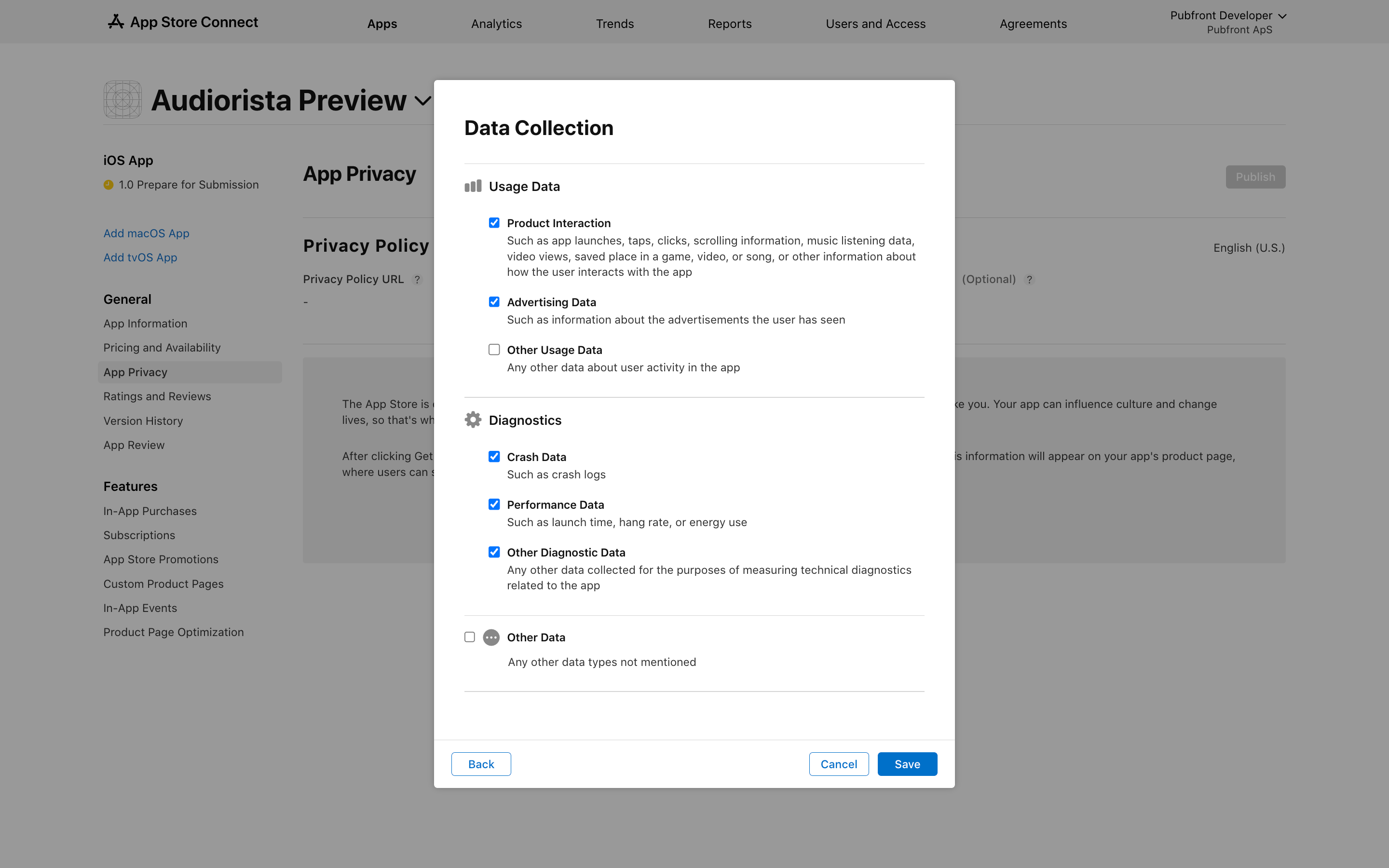 Complete the Data Types set-up
After completing the first questionnaire, you will have to provide more detailed information regarding your data collection, for each data type.
Contact Info
Click on Set Up Email Address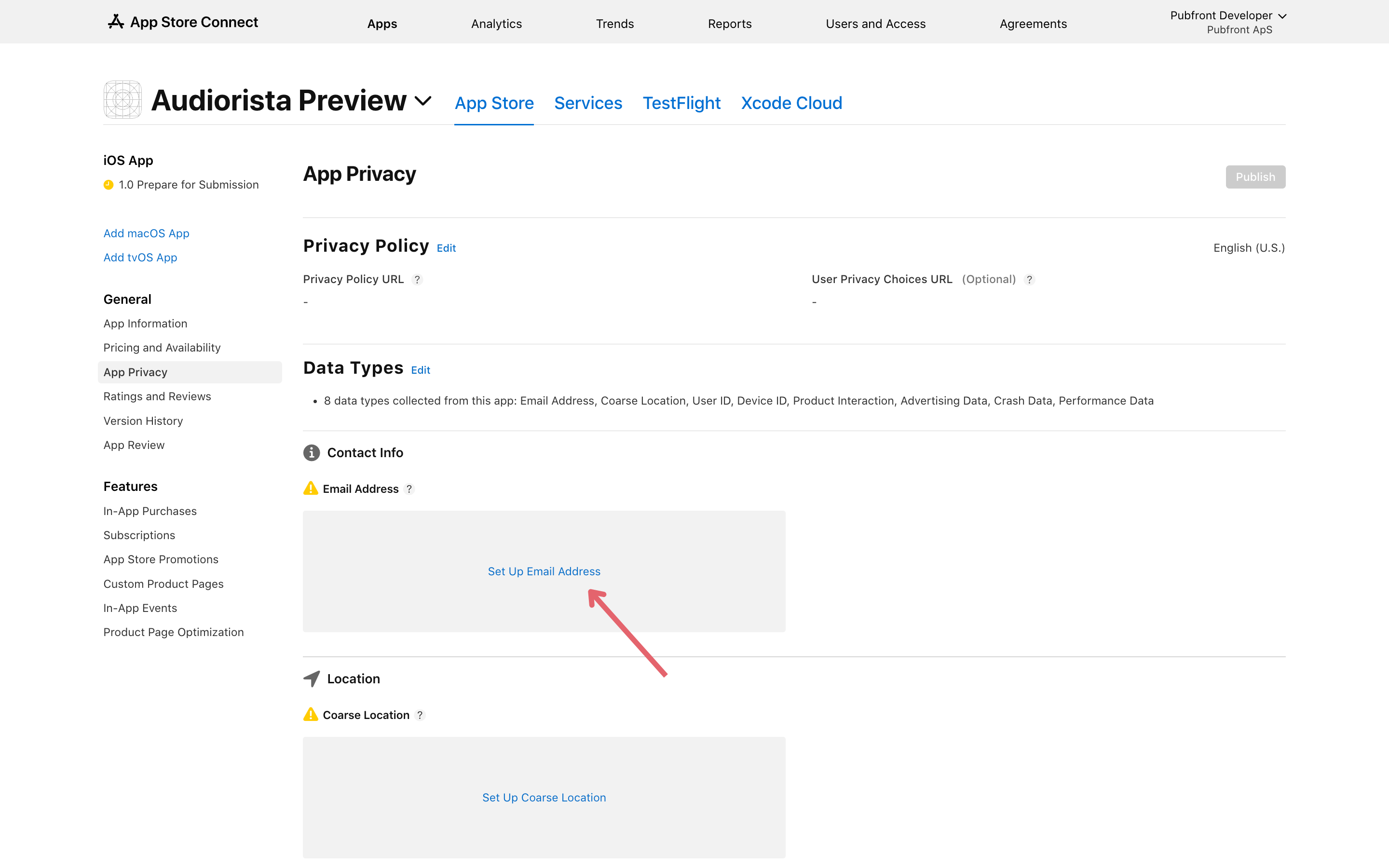 Select App Functionality, then Next to continue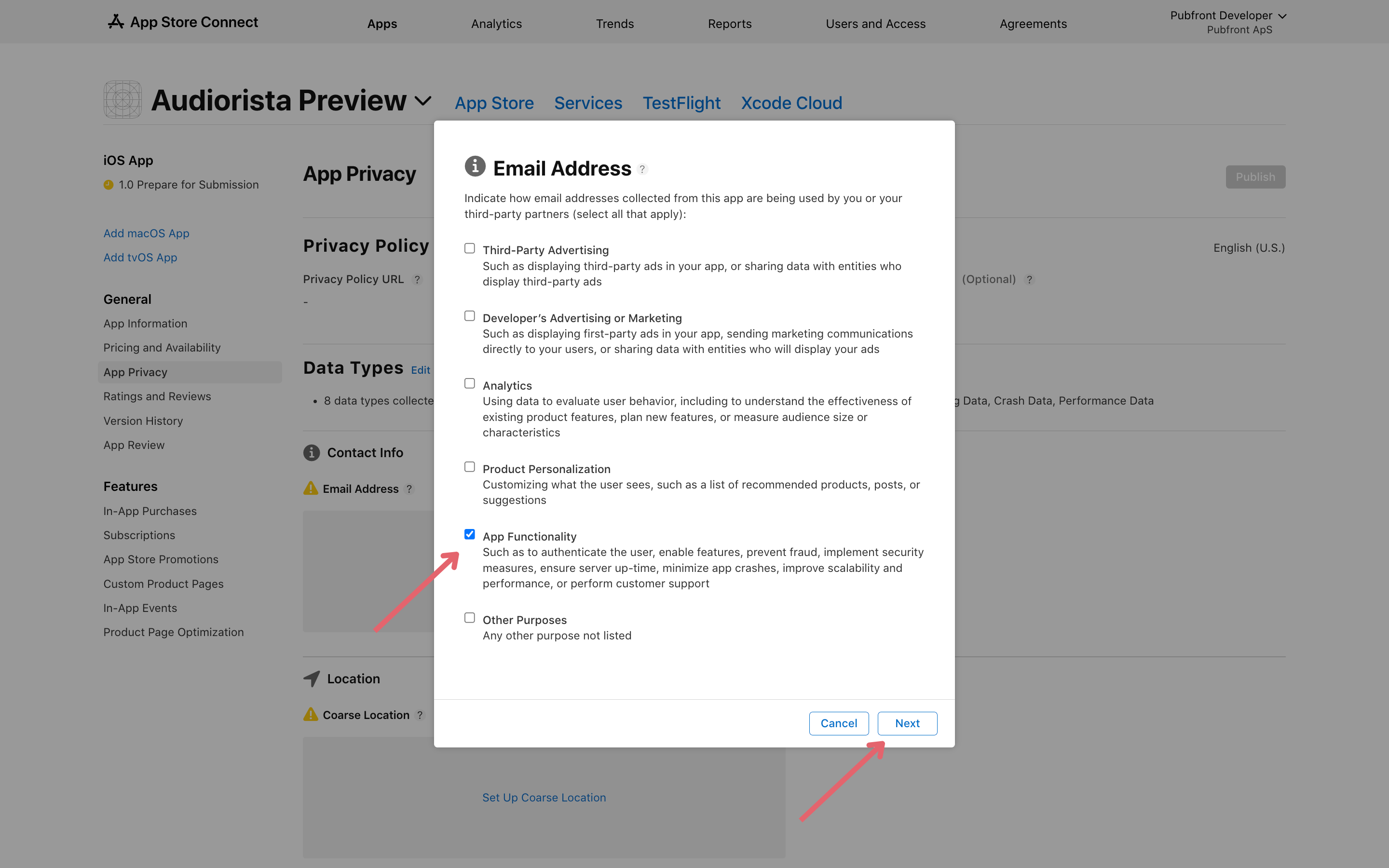 Select No, email addresses collected from this app are not linked to the user's identity, then Next to continue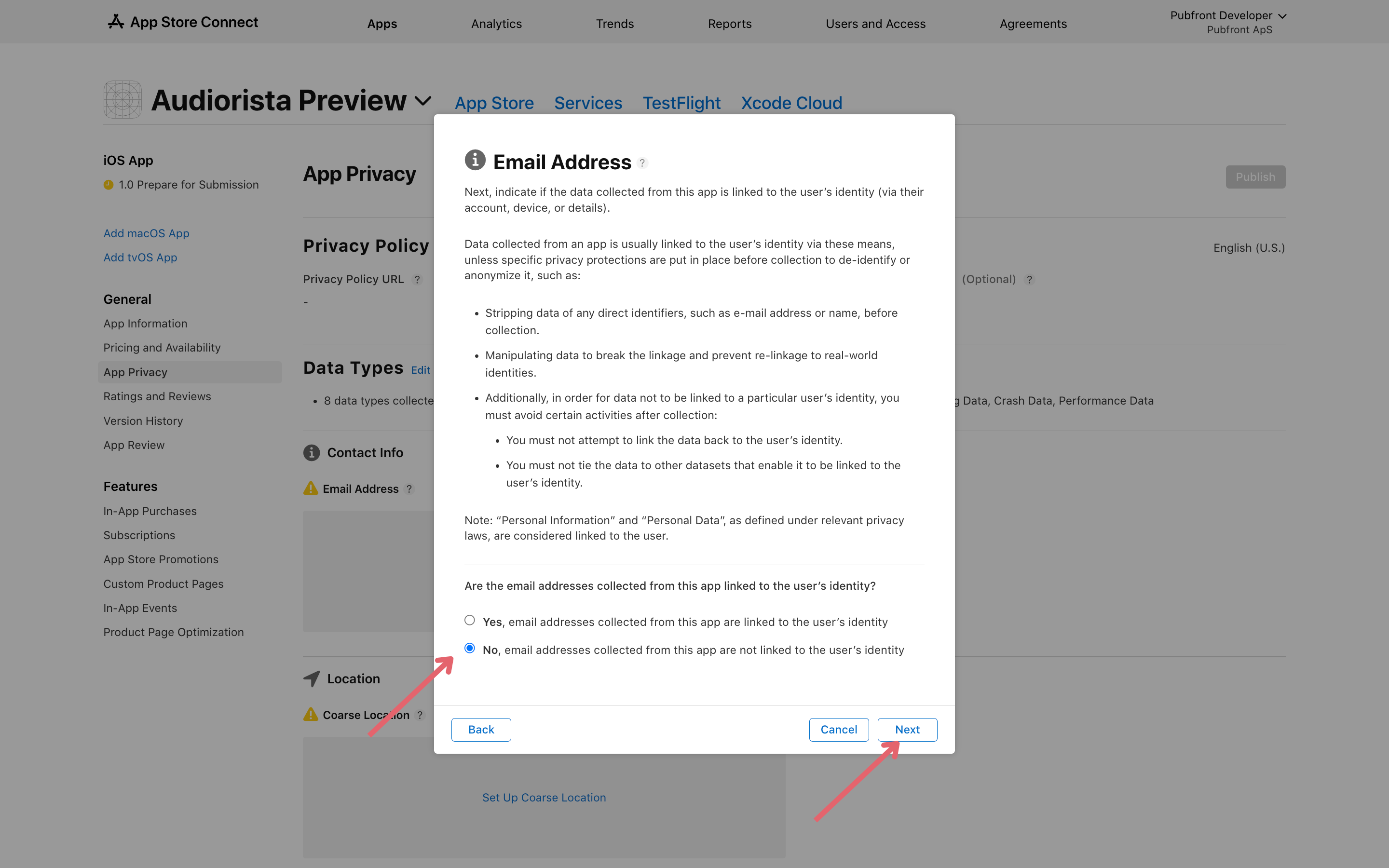 Click on Next, in the Tracking and Third-Party-Data sections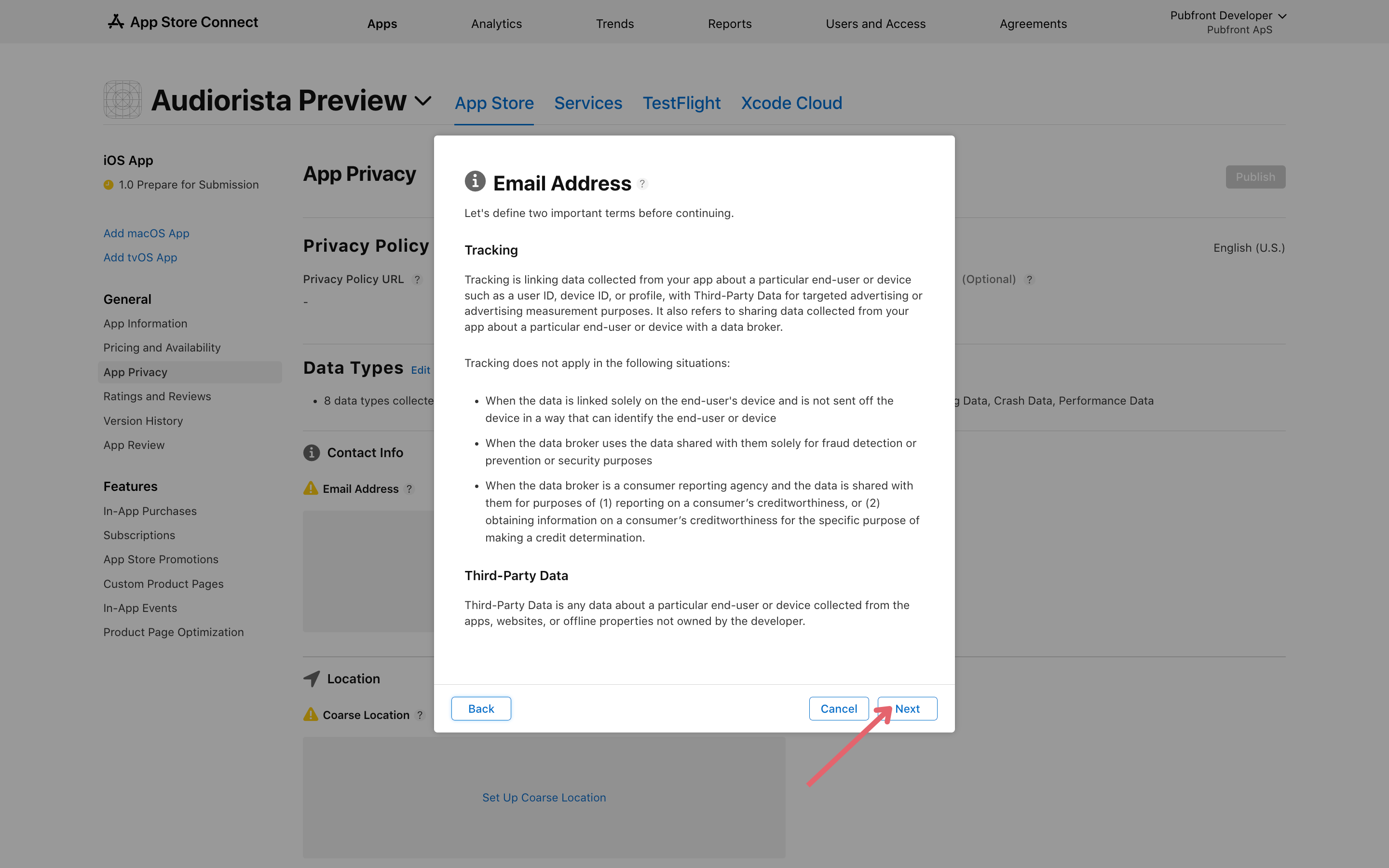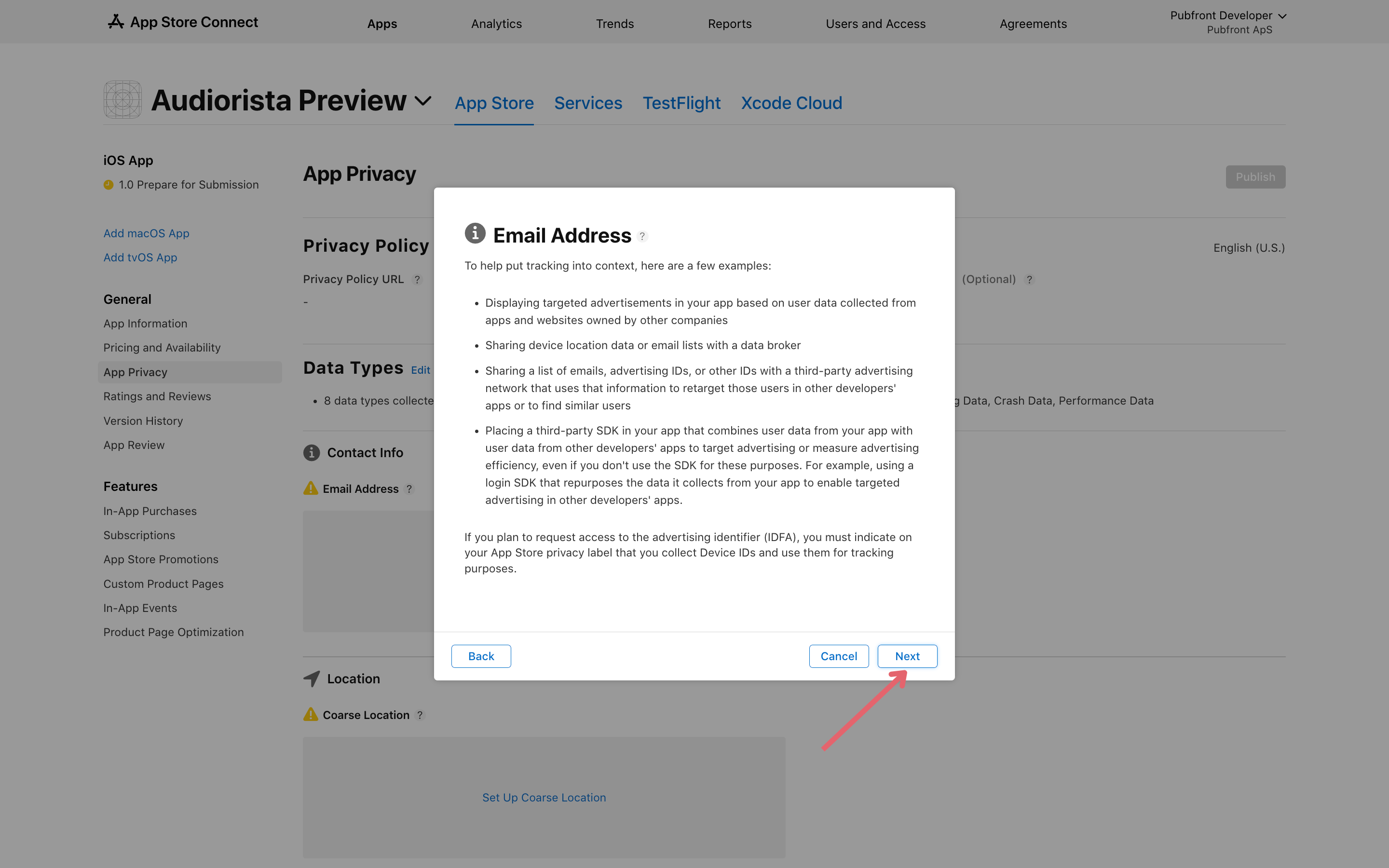 Select No, we do not use email addresses for tracking purposes, then Save to continue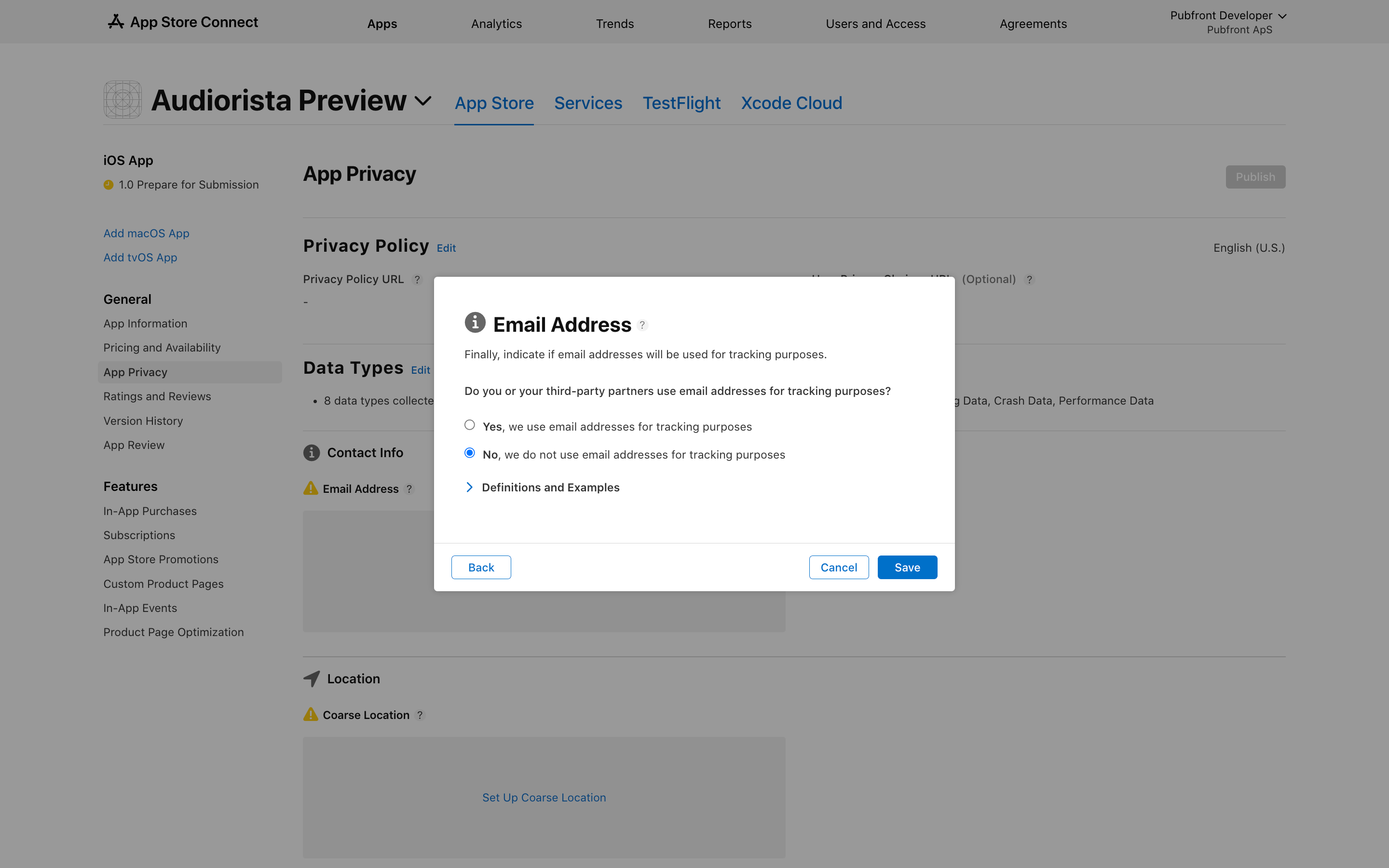 Location
Click on Set up Coarse Location
Select Analytics and then Next to continue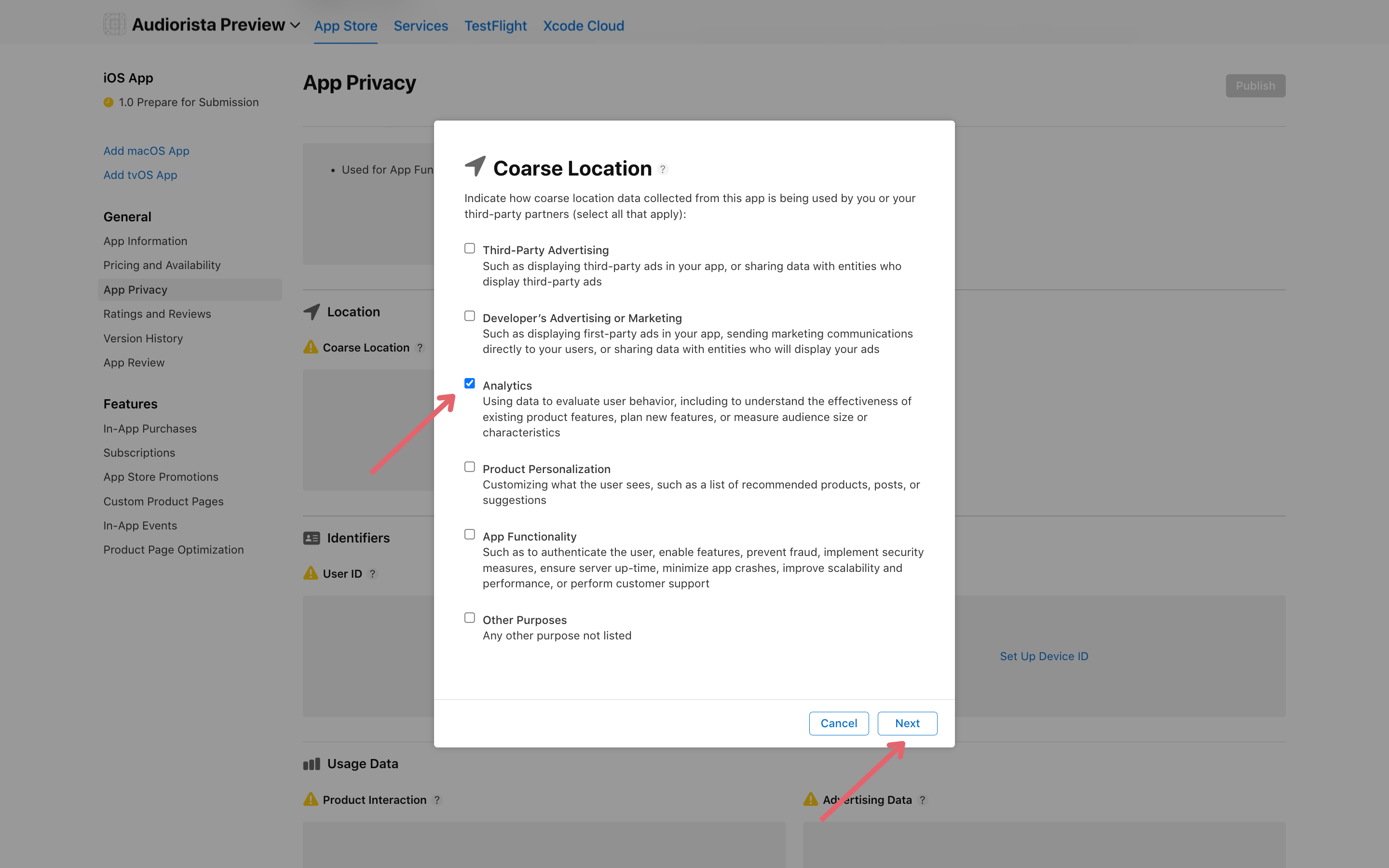 Select No, coarse location data collected from this app is not linked to the user's identity, then Next to continue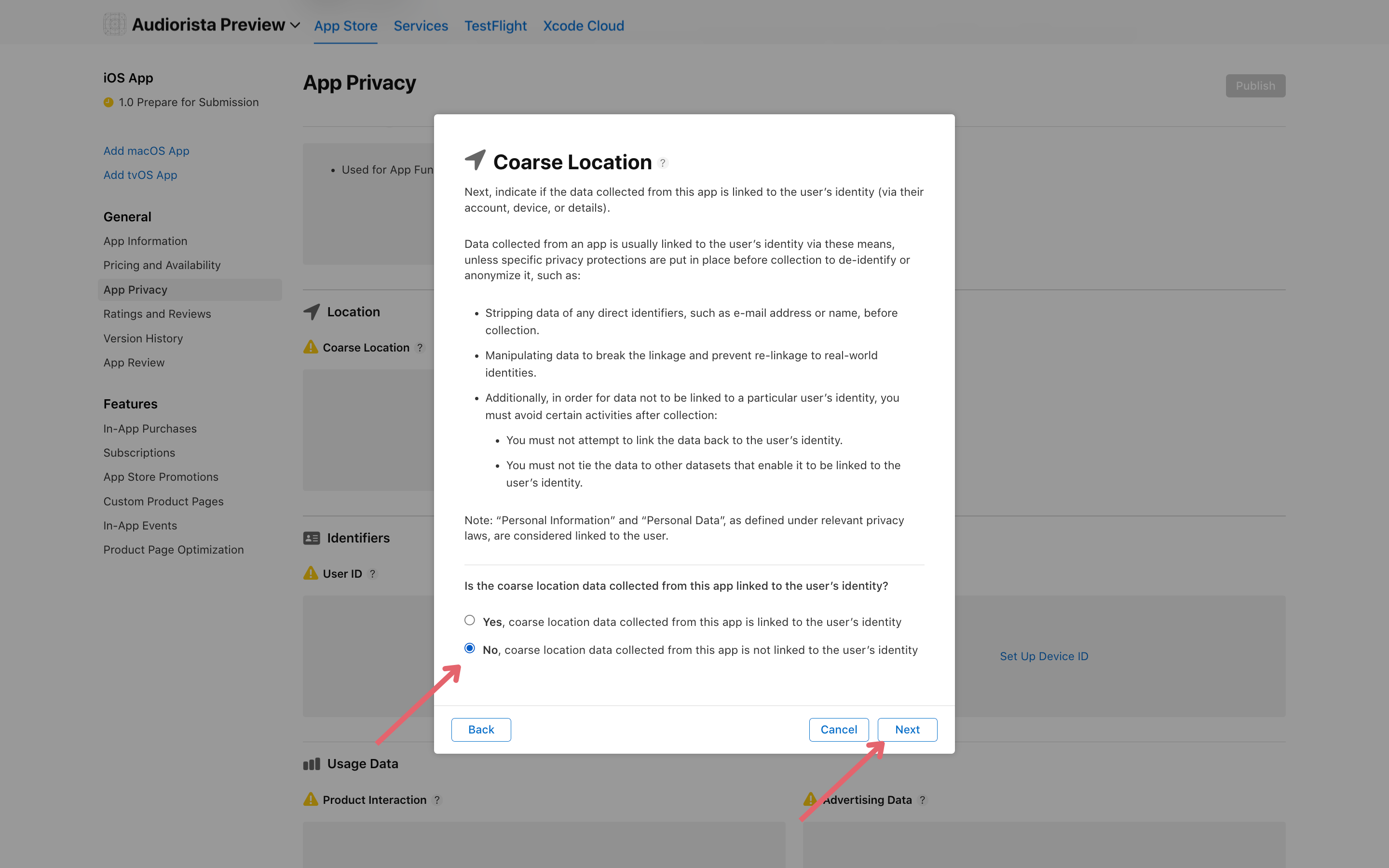 Click on Next, in the Tracking and Third-Party-Data sections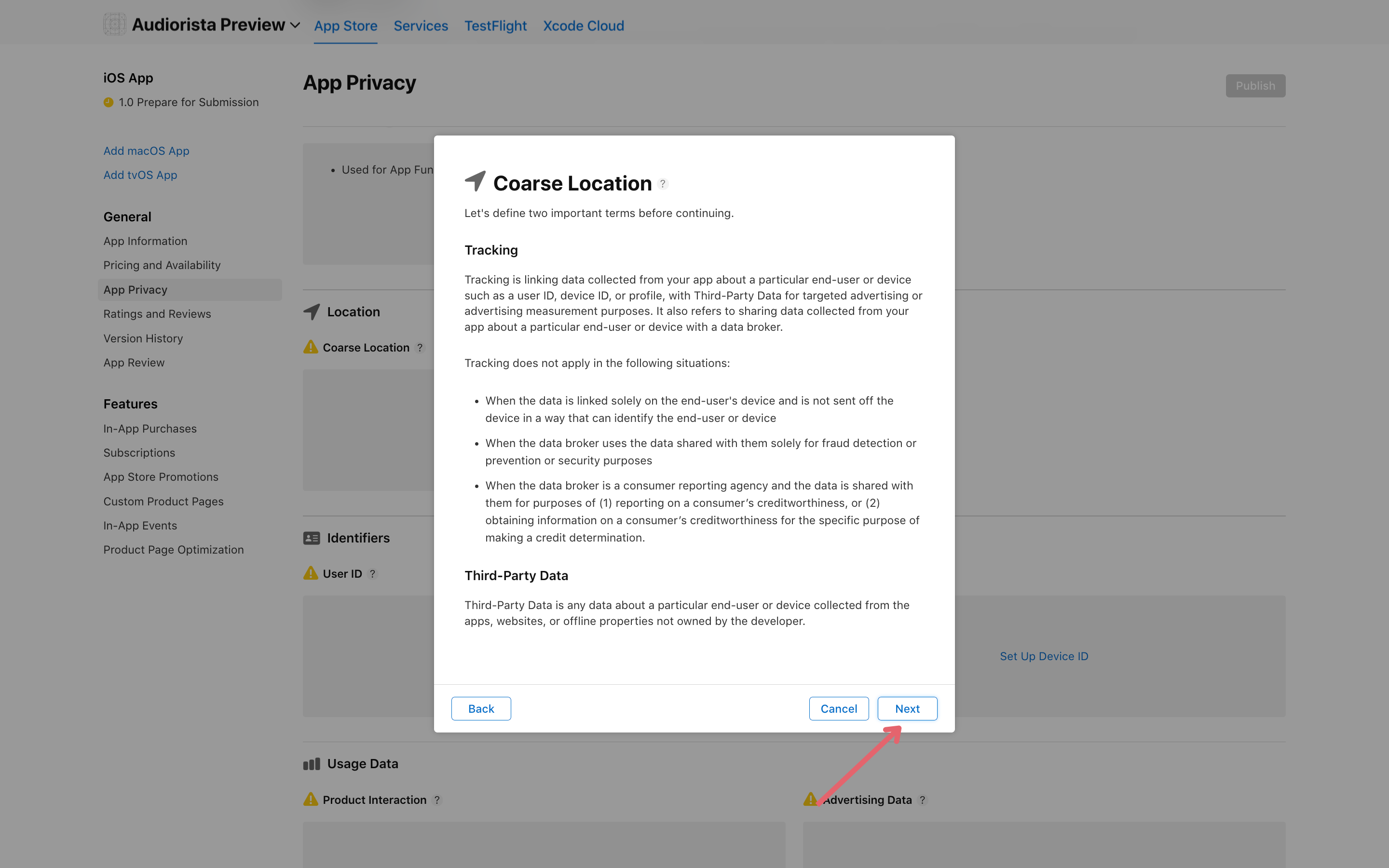 Select No, we do not use coarse location for tracking purposes, then Save to continue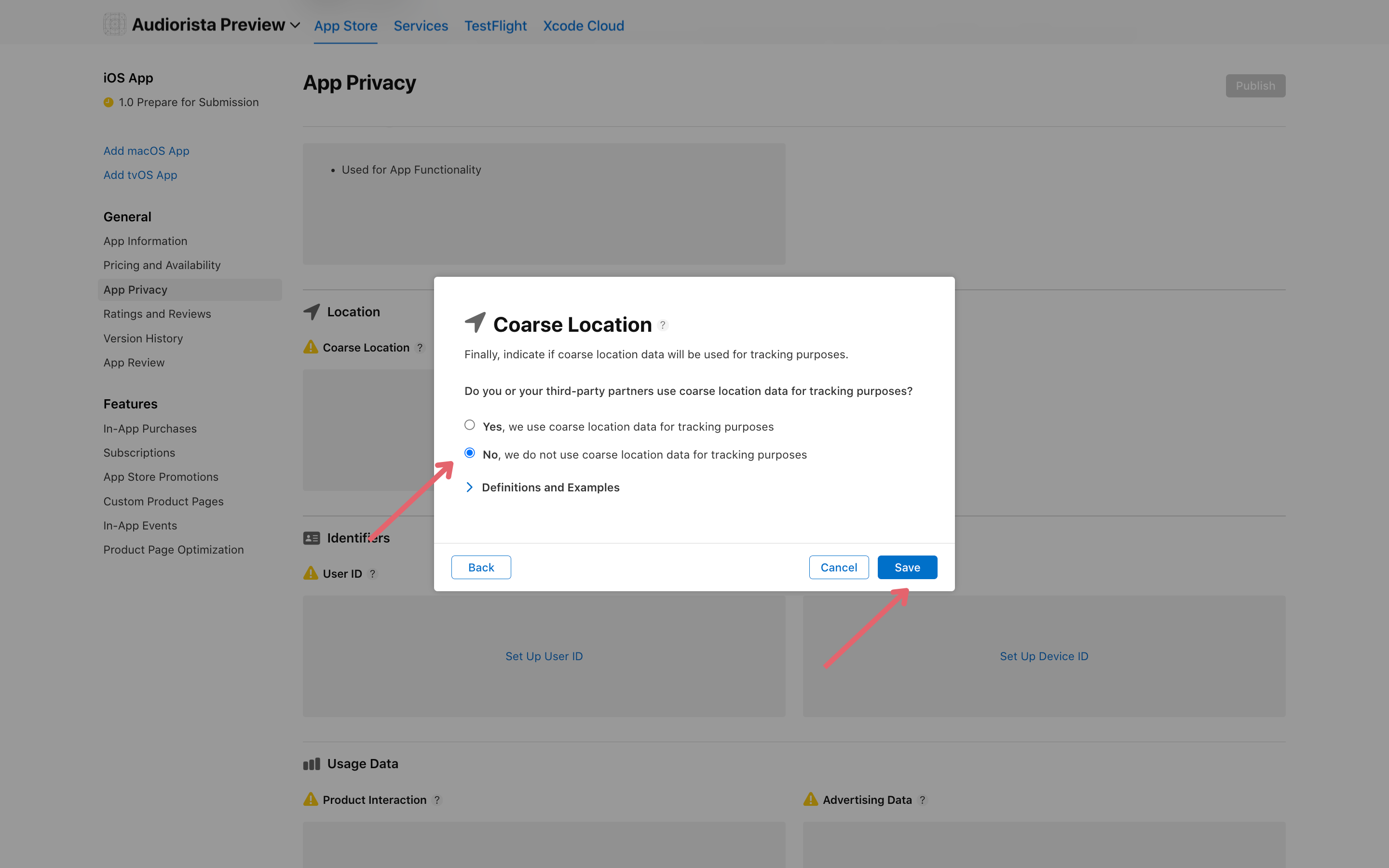 User ID
Click on Set Up User ID
Select App Functionality, then Next to continue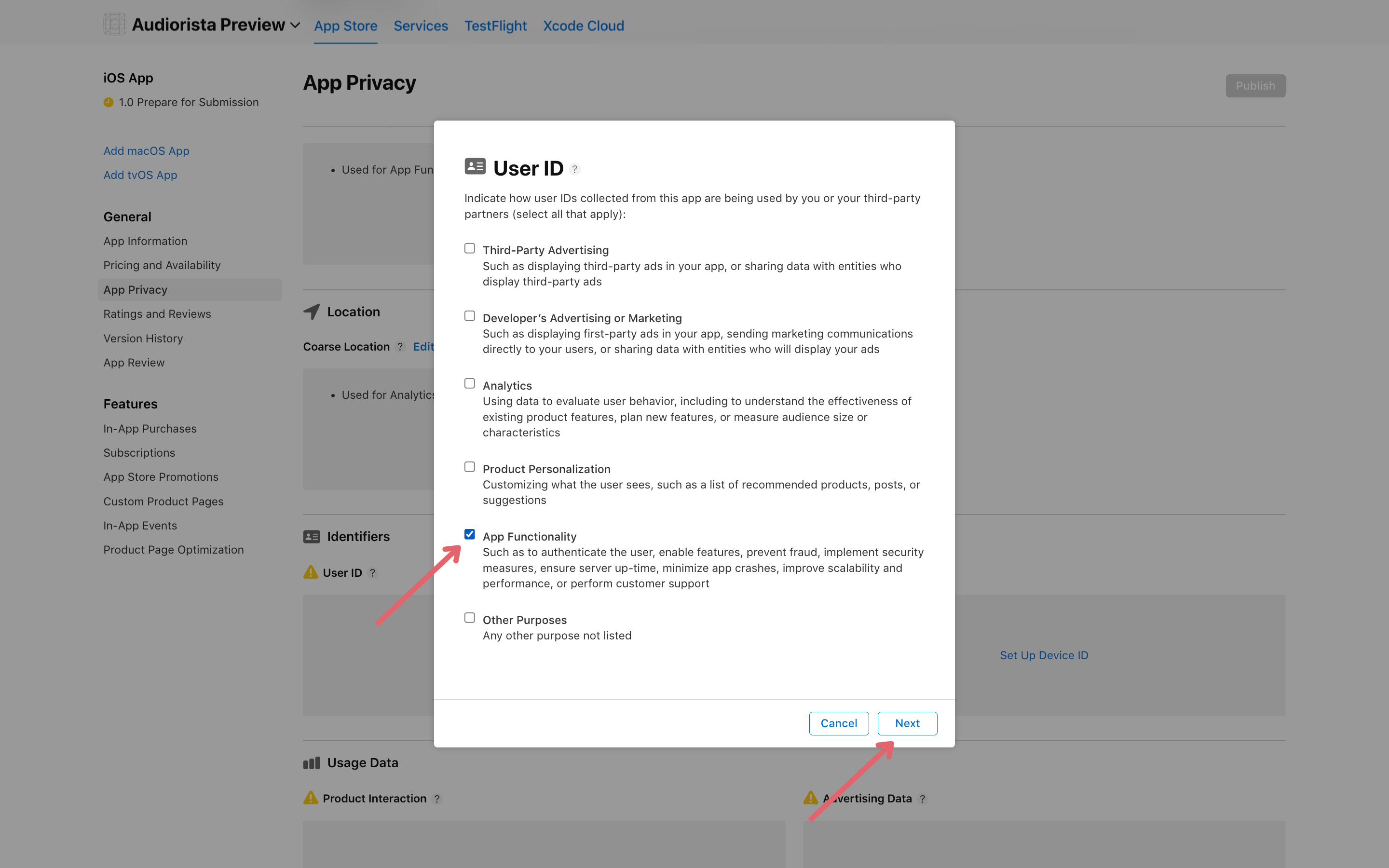 Select No, User ID data collected from this app is not linked to the user's identity, then Next to continue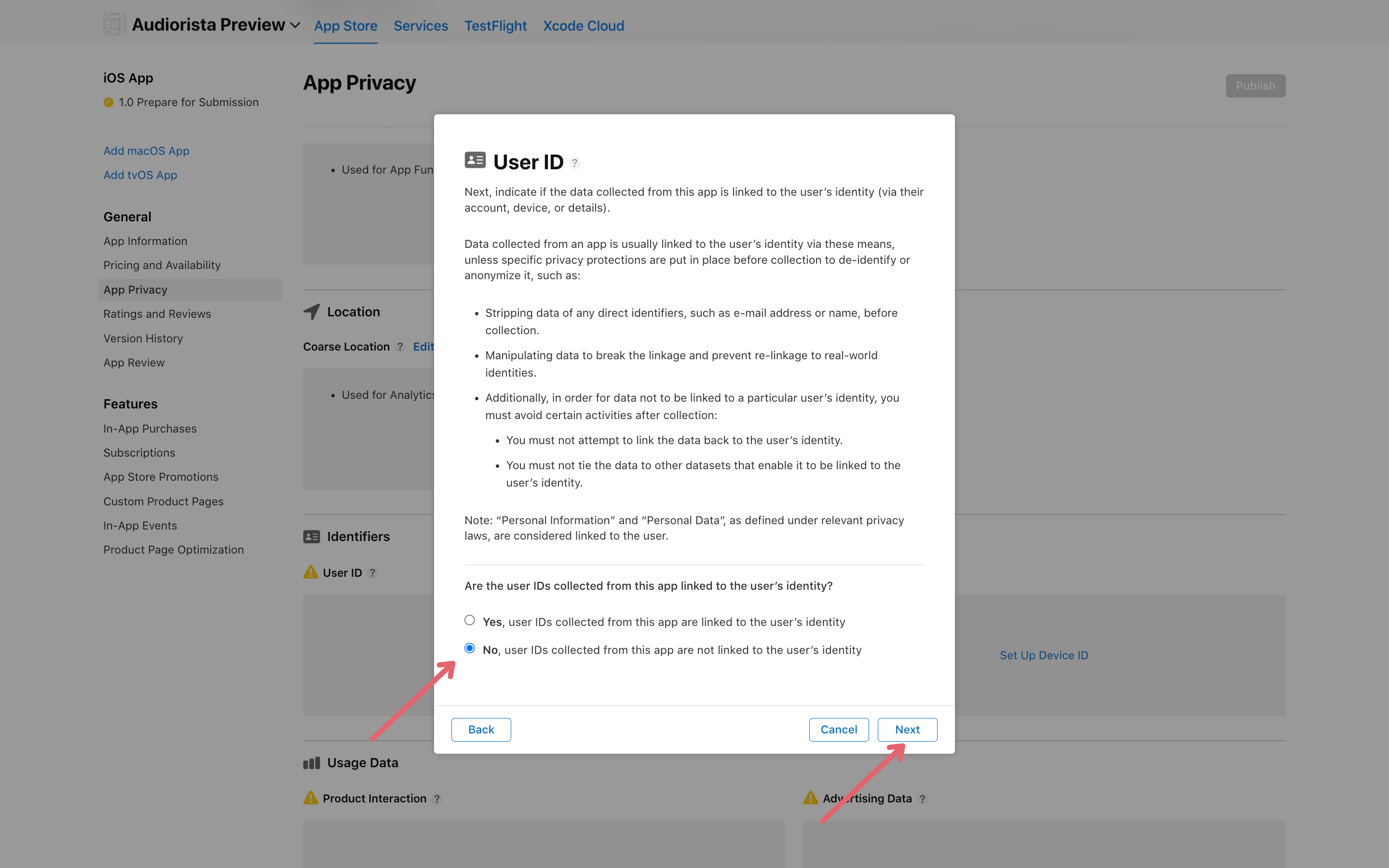 Select No, we do not use User ID for tracking purposes, then Save to continue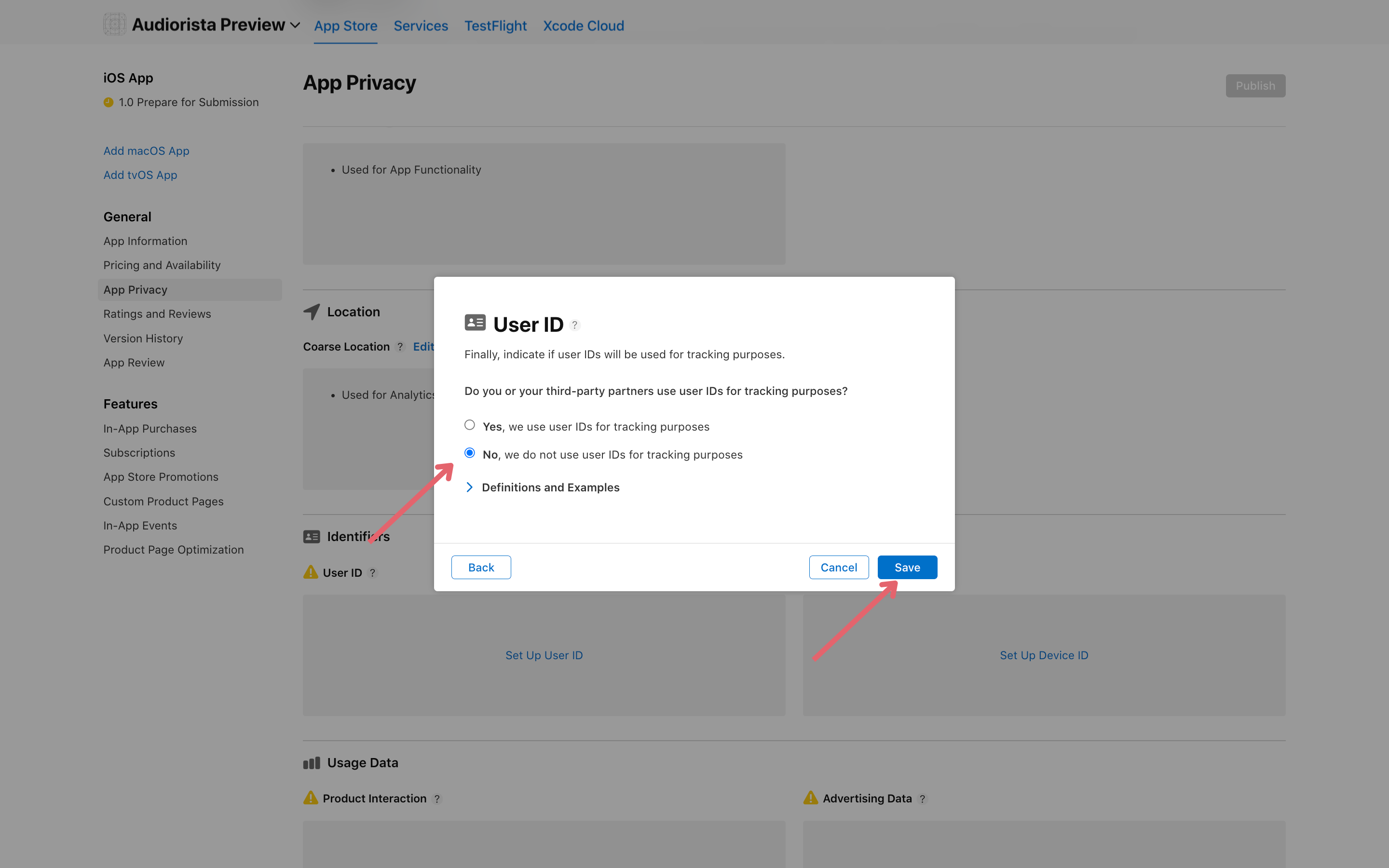 Device ID
Click on Set Up Device ID
Select Analytics, then Next to continue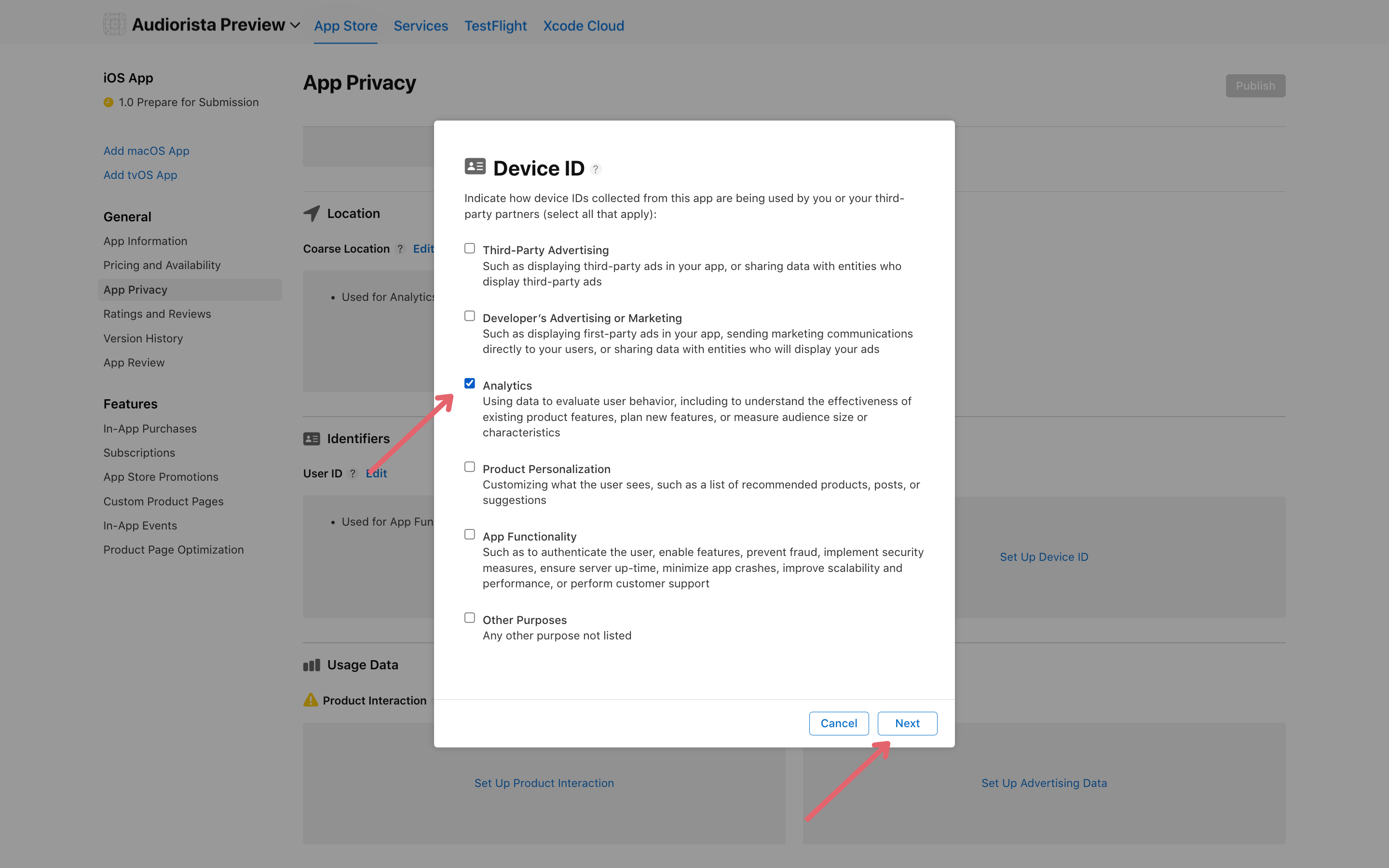 Select No, Device ID data collected from this app is not linked to the user's identity, then Next to continue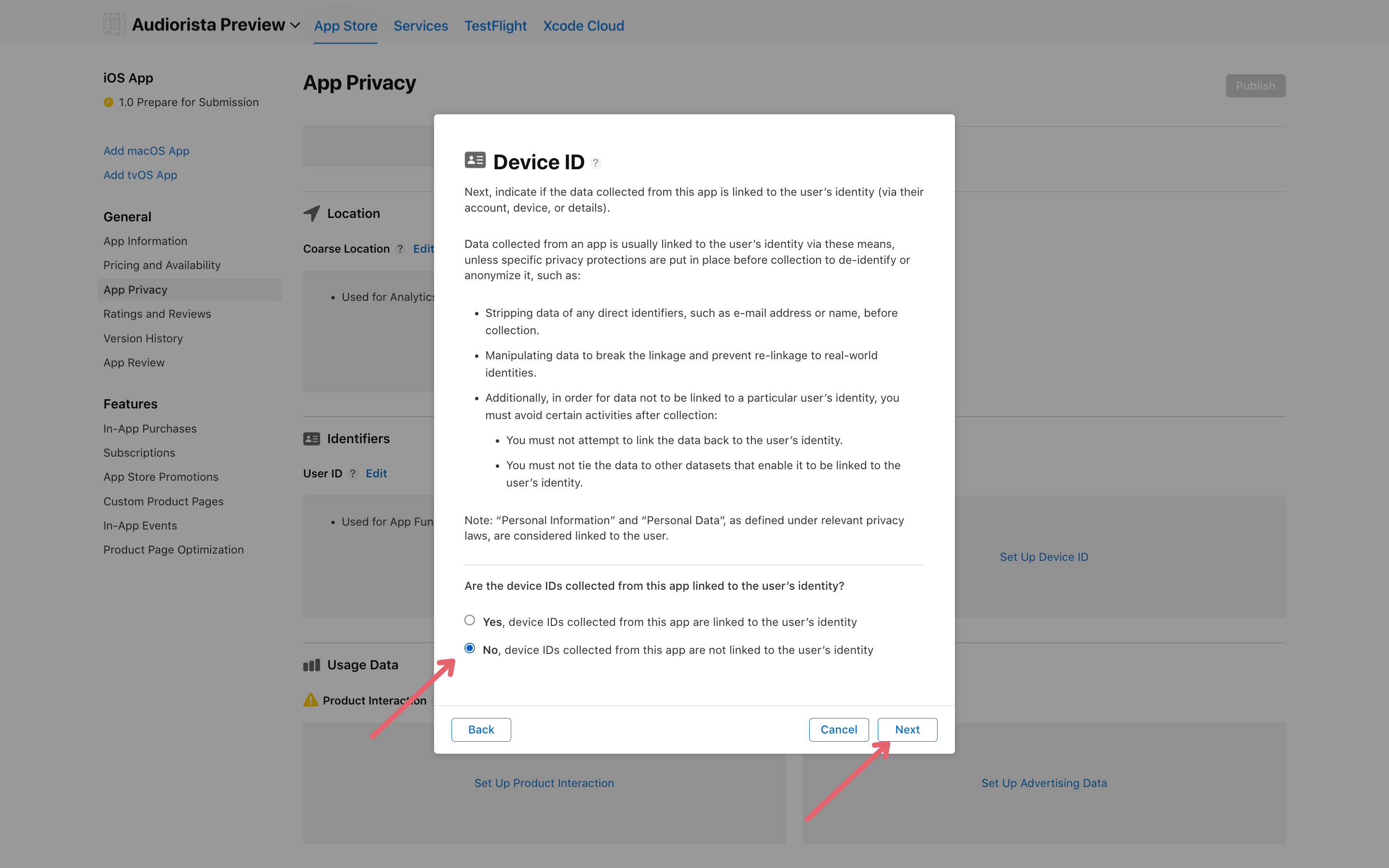 Select No, we do not use Device ID for tracking purposes, then Save to continue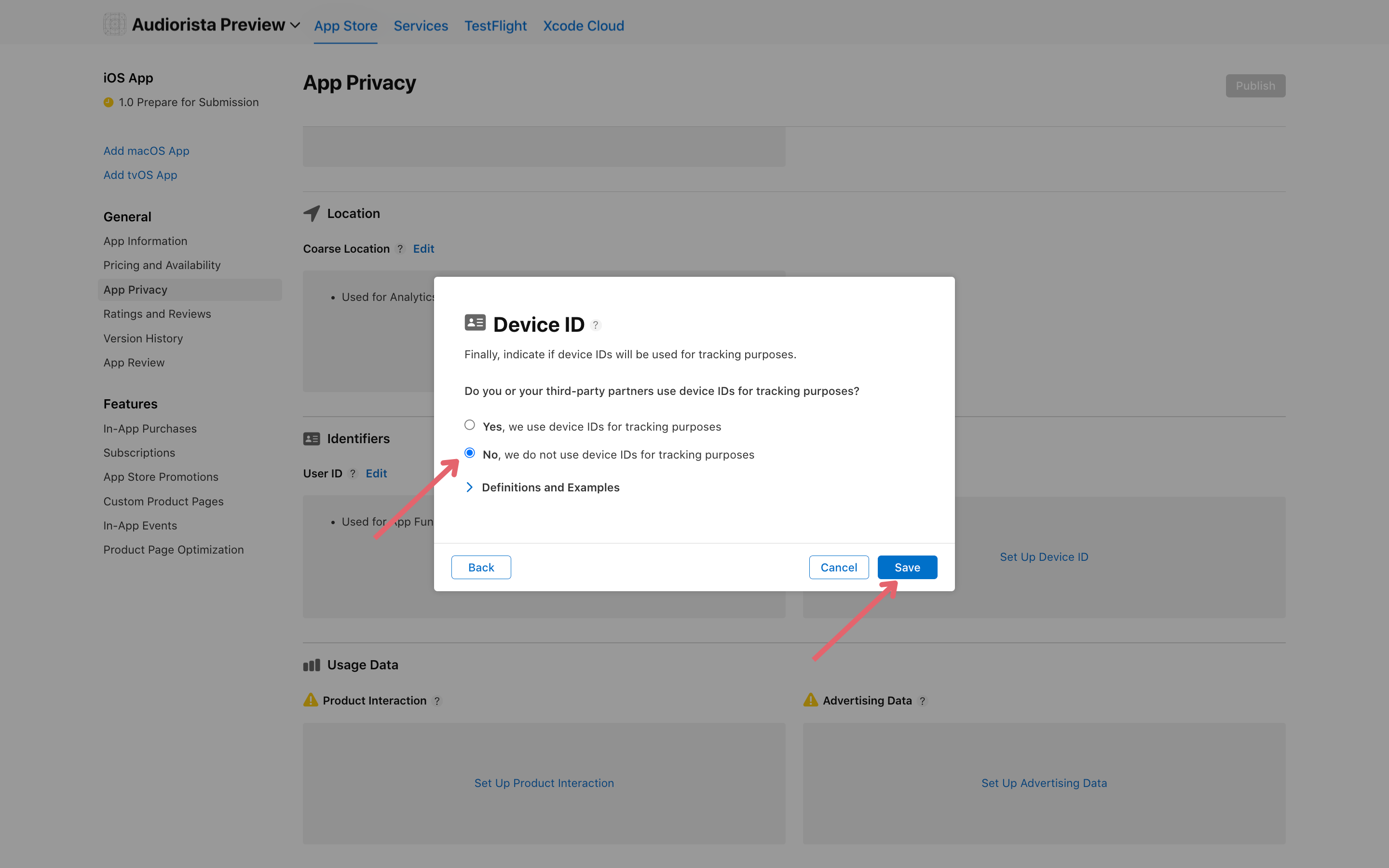 Product Interaction
Click on Set Up Product Interaction
Select Analytics, then Next to continue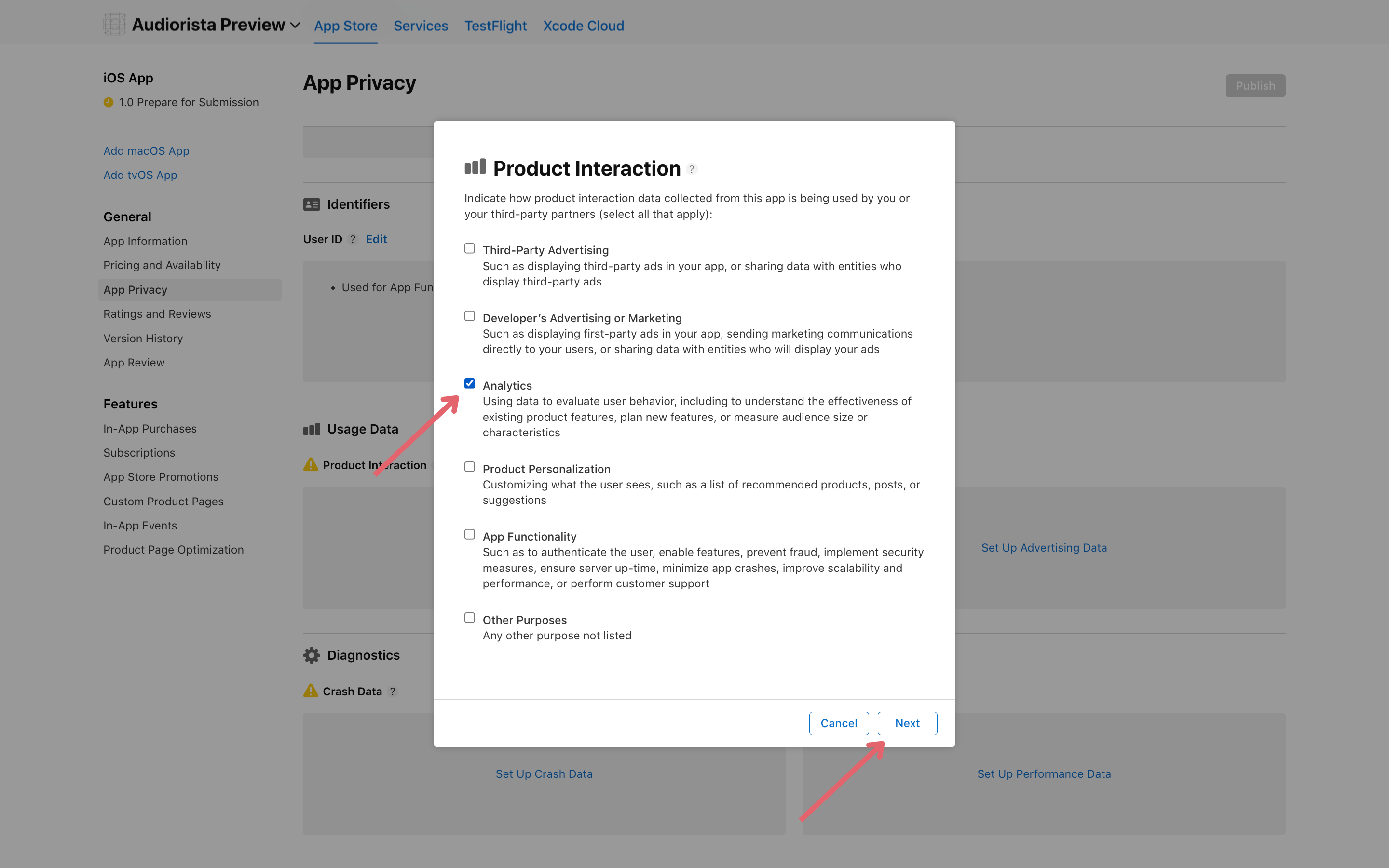 Select No, product interaction data collected from this app is not linked to the user's identity, then Next to continue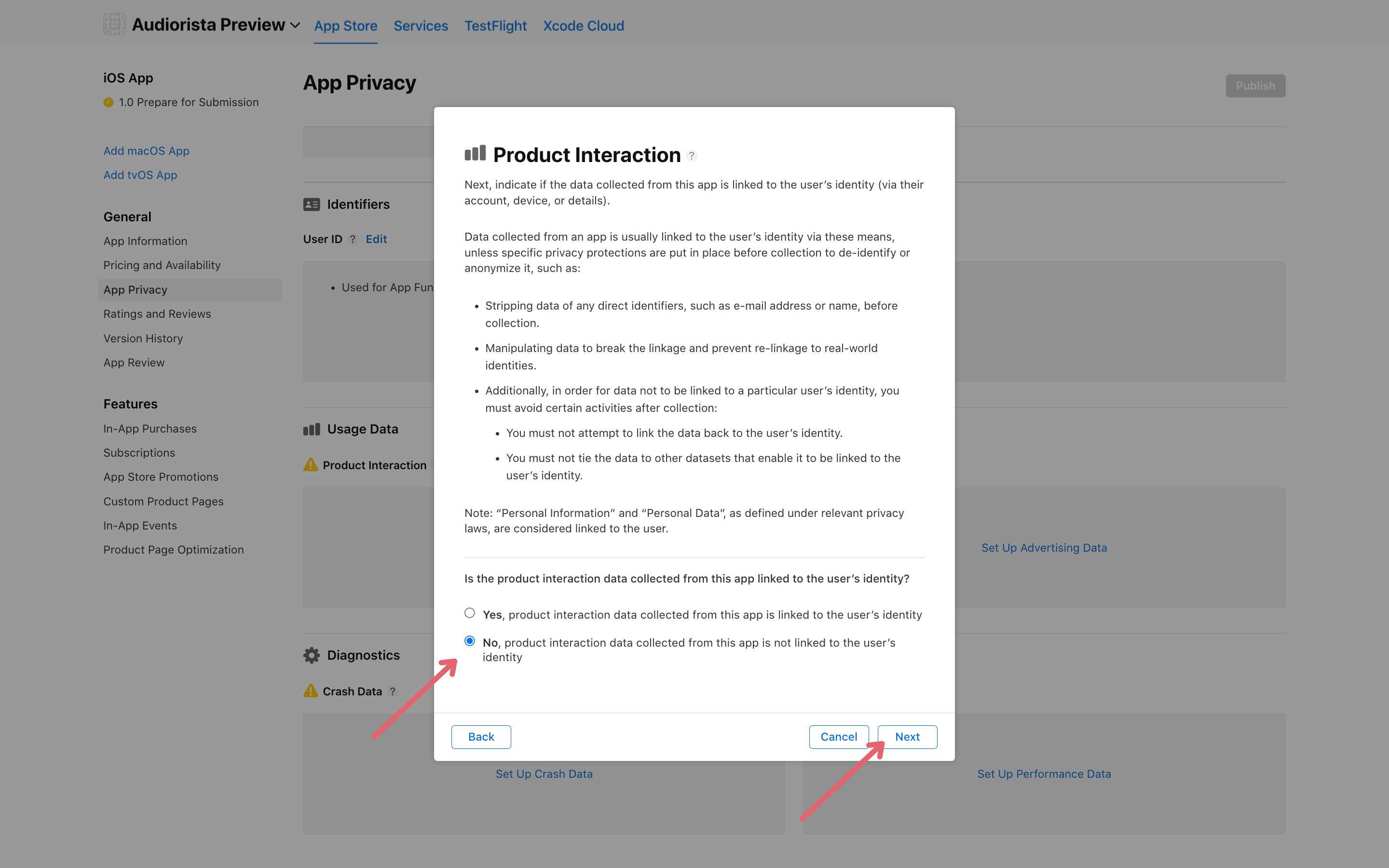 Select No, we do not use product interaction for tracking purposes, then Save to continue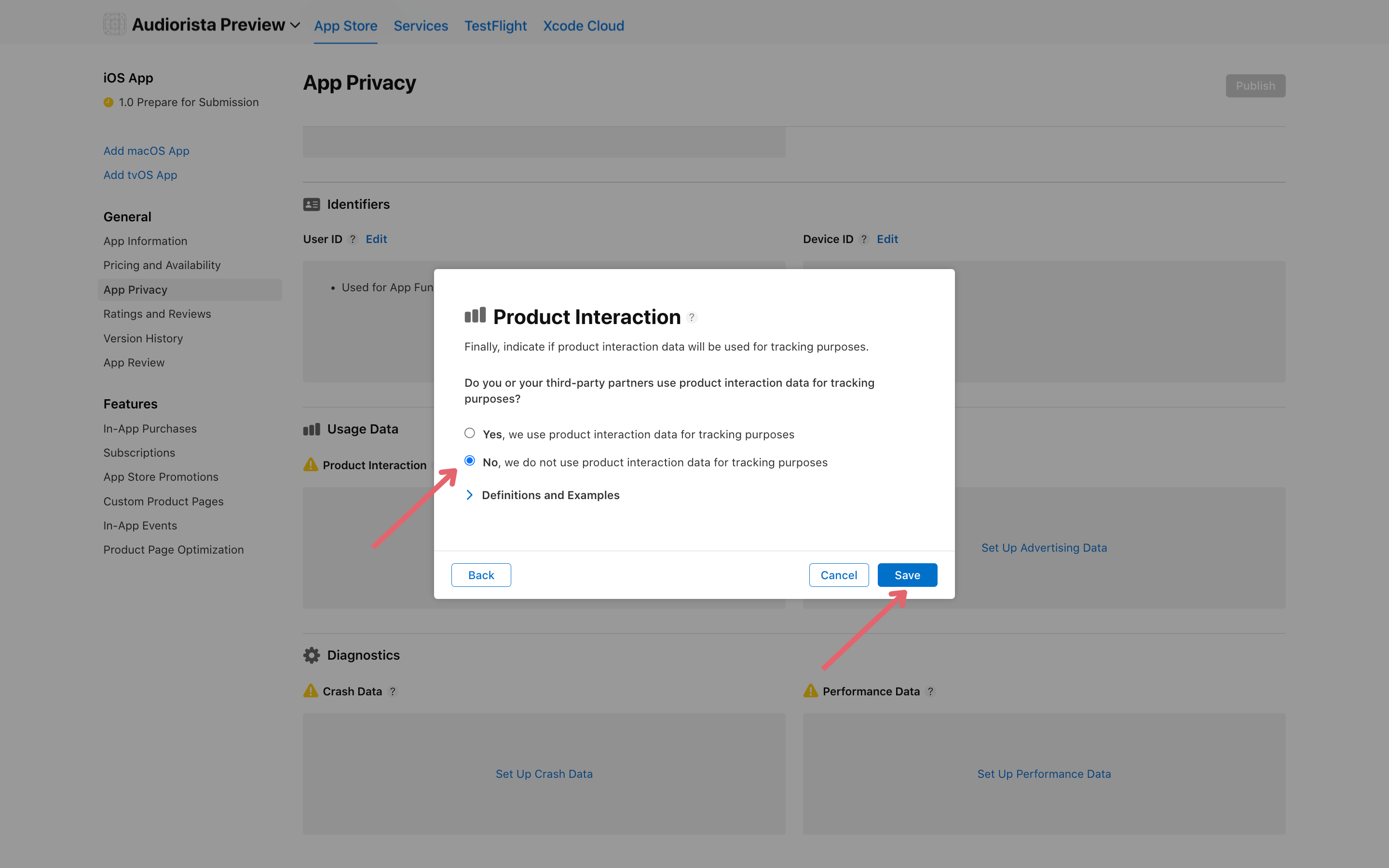 Crash Data
Click on Set Up Crash Data
Select App Functionality, then Next to continue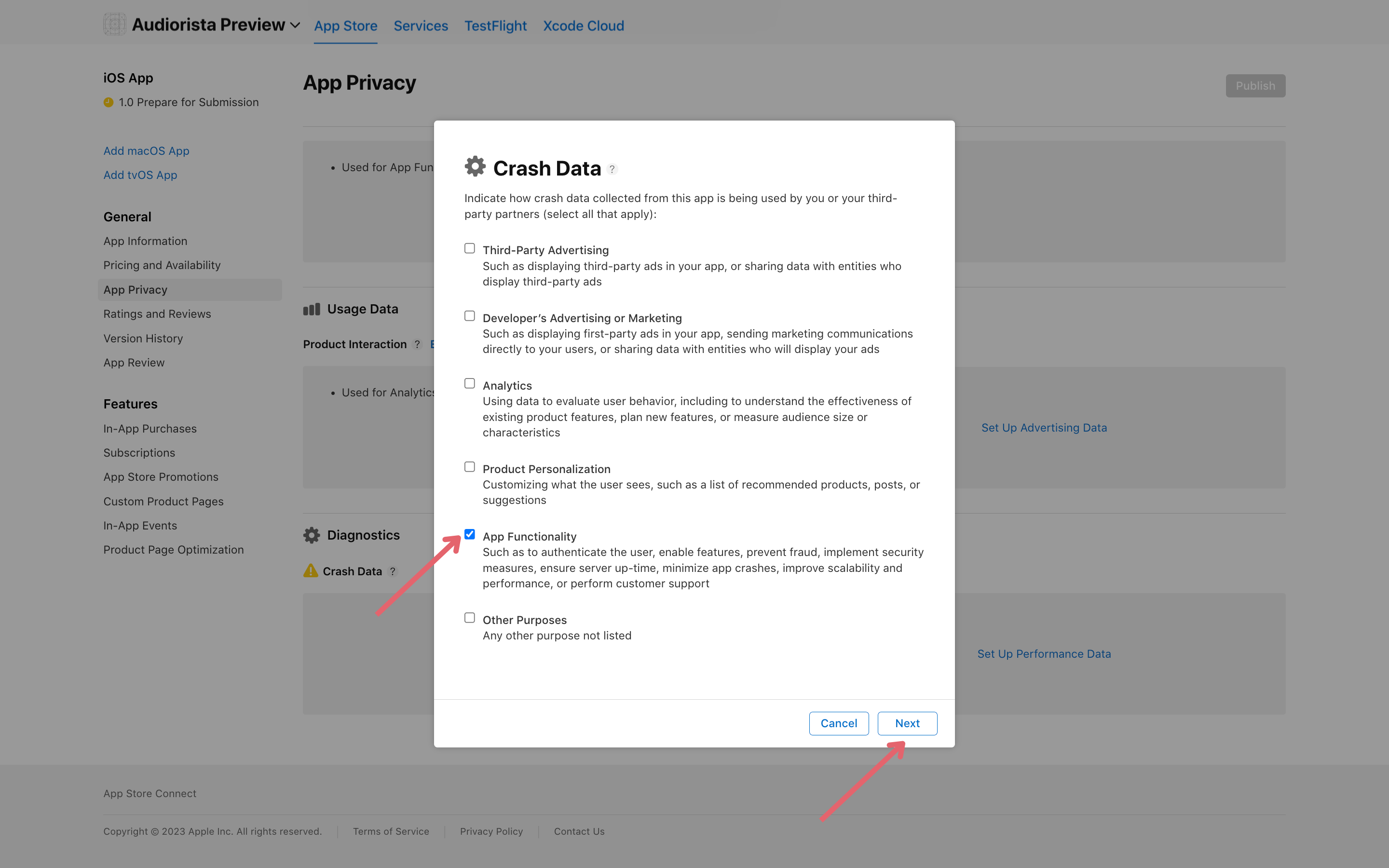 Select No, crash data collected from this app is not linked to the user's identity, then Next to continue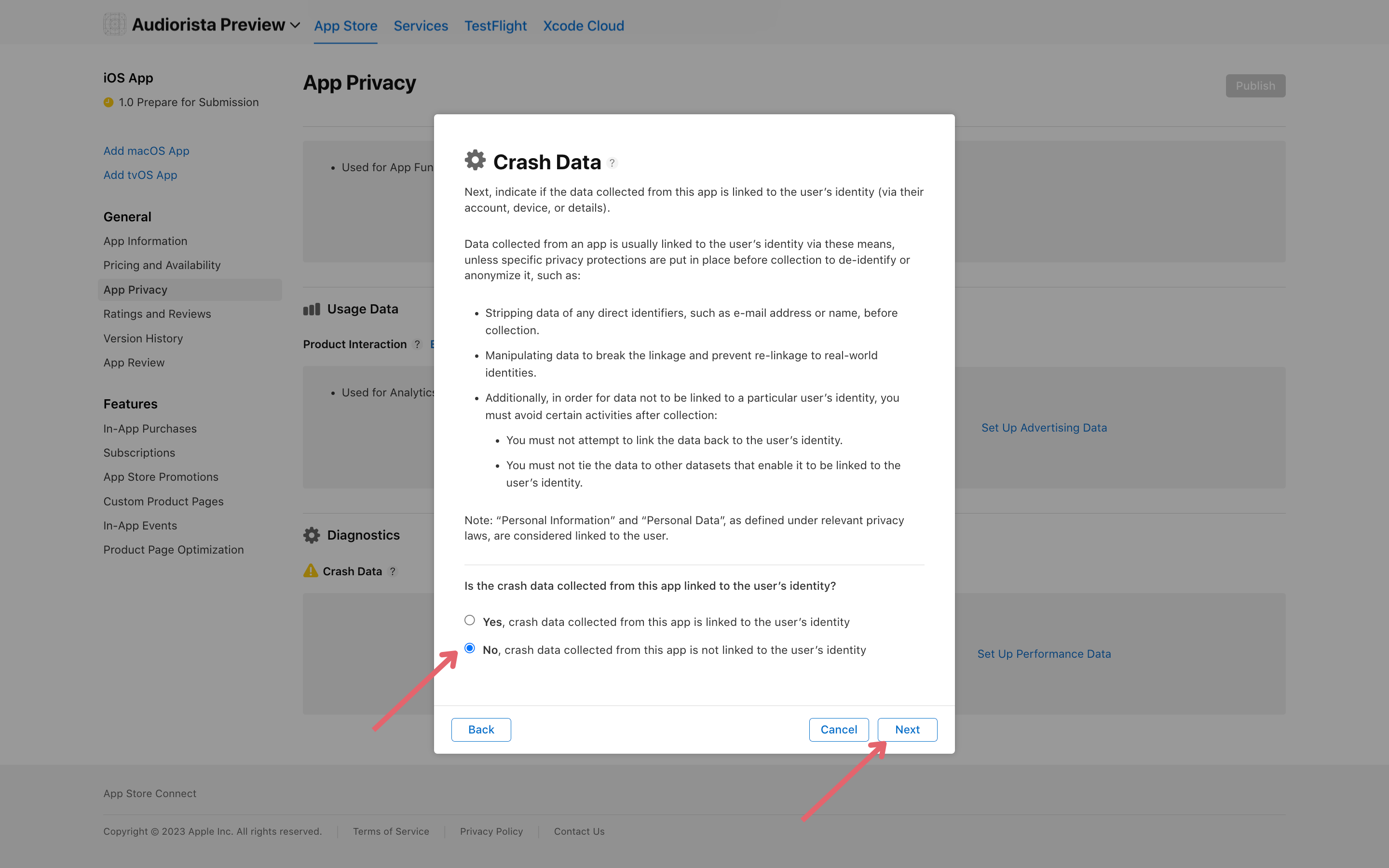 Select No, we do not use crash data for tracking purposes, then Save to continue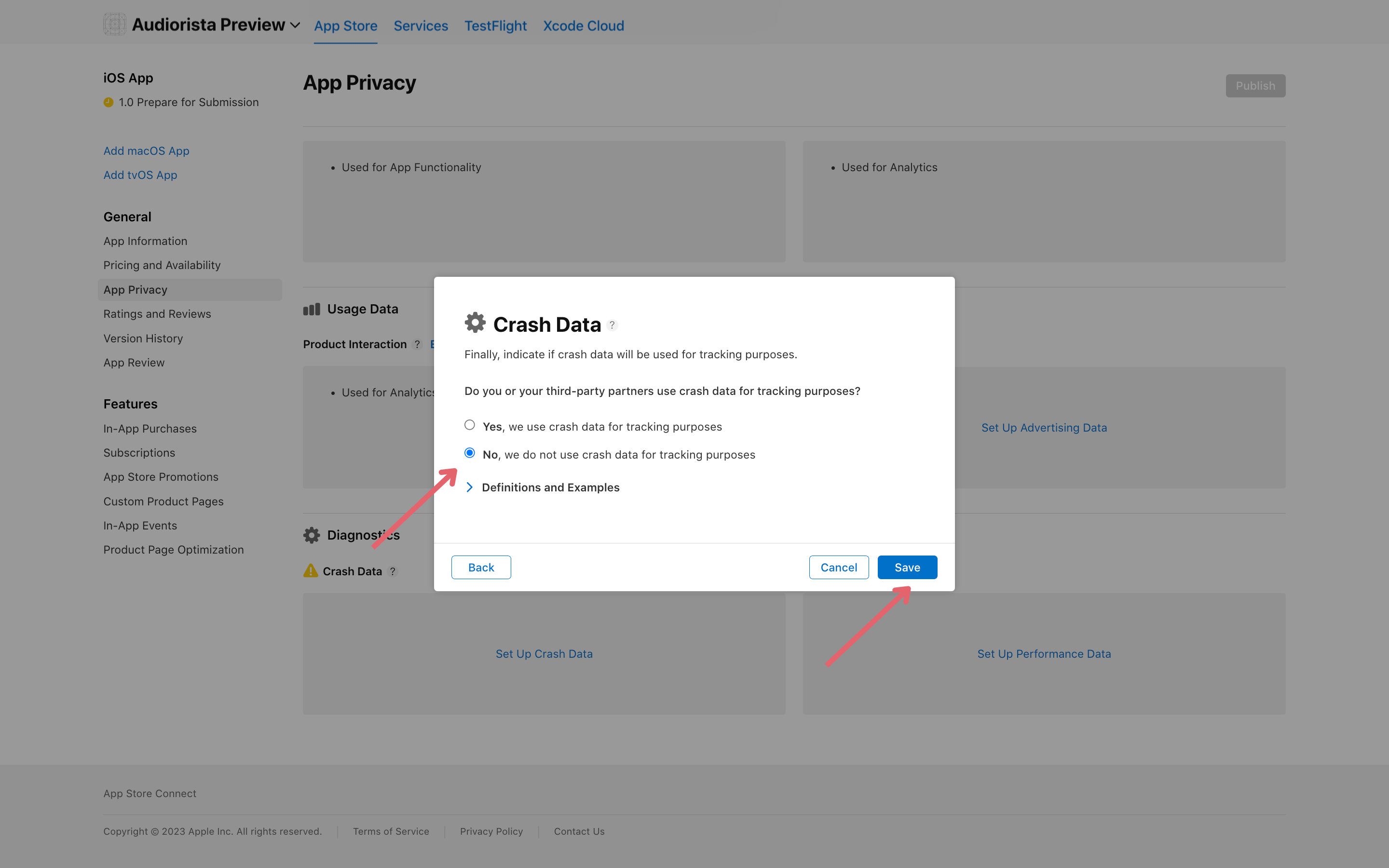 Performance Data
Click on Set Up Performance Data
Select App Functionality, then Next to continue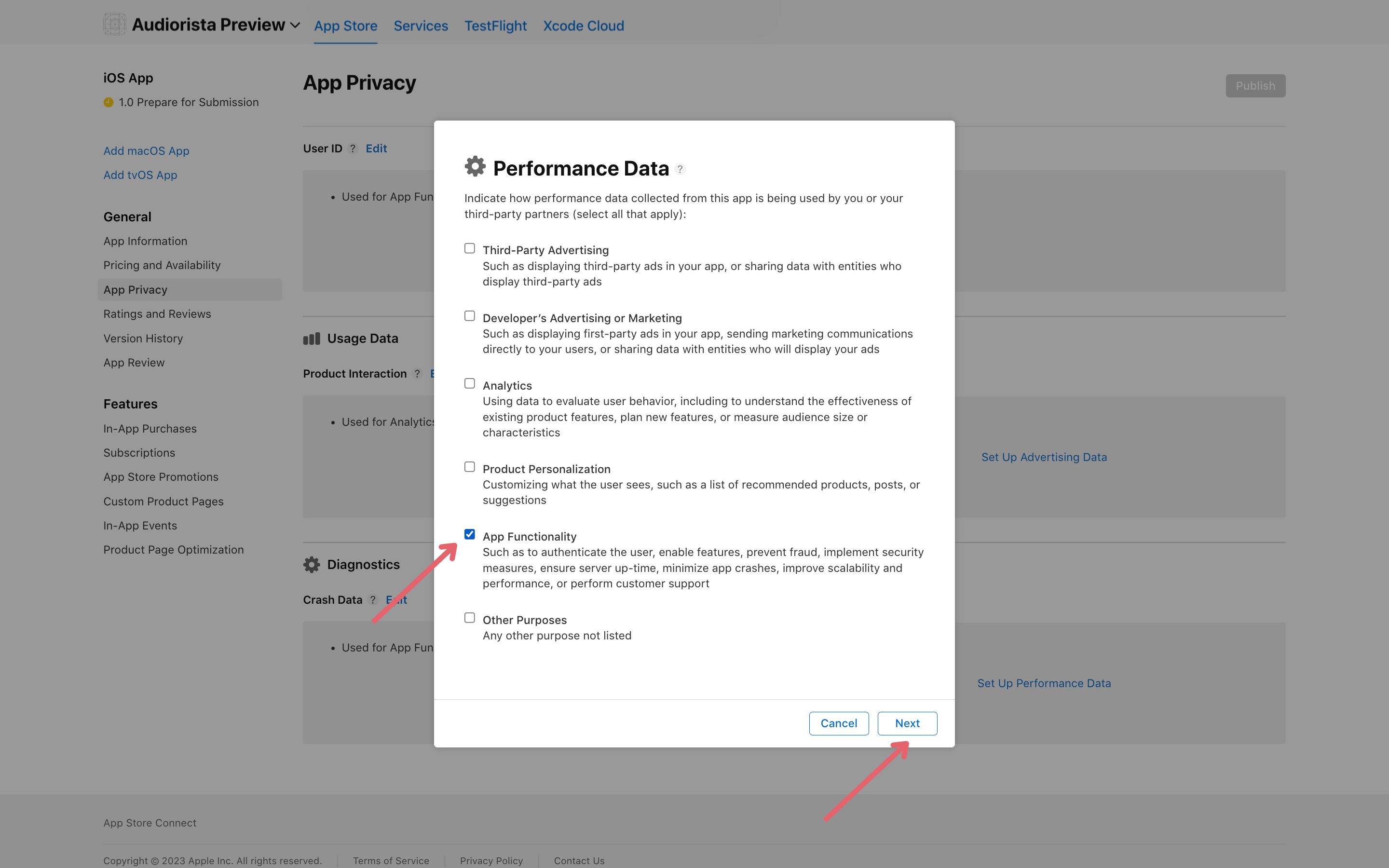 Select No, performance data collected from this app is not linked to the user's identity, then Next to continue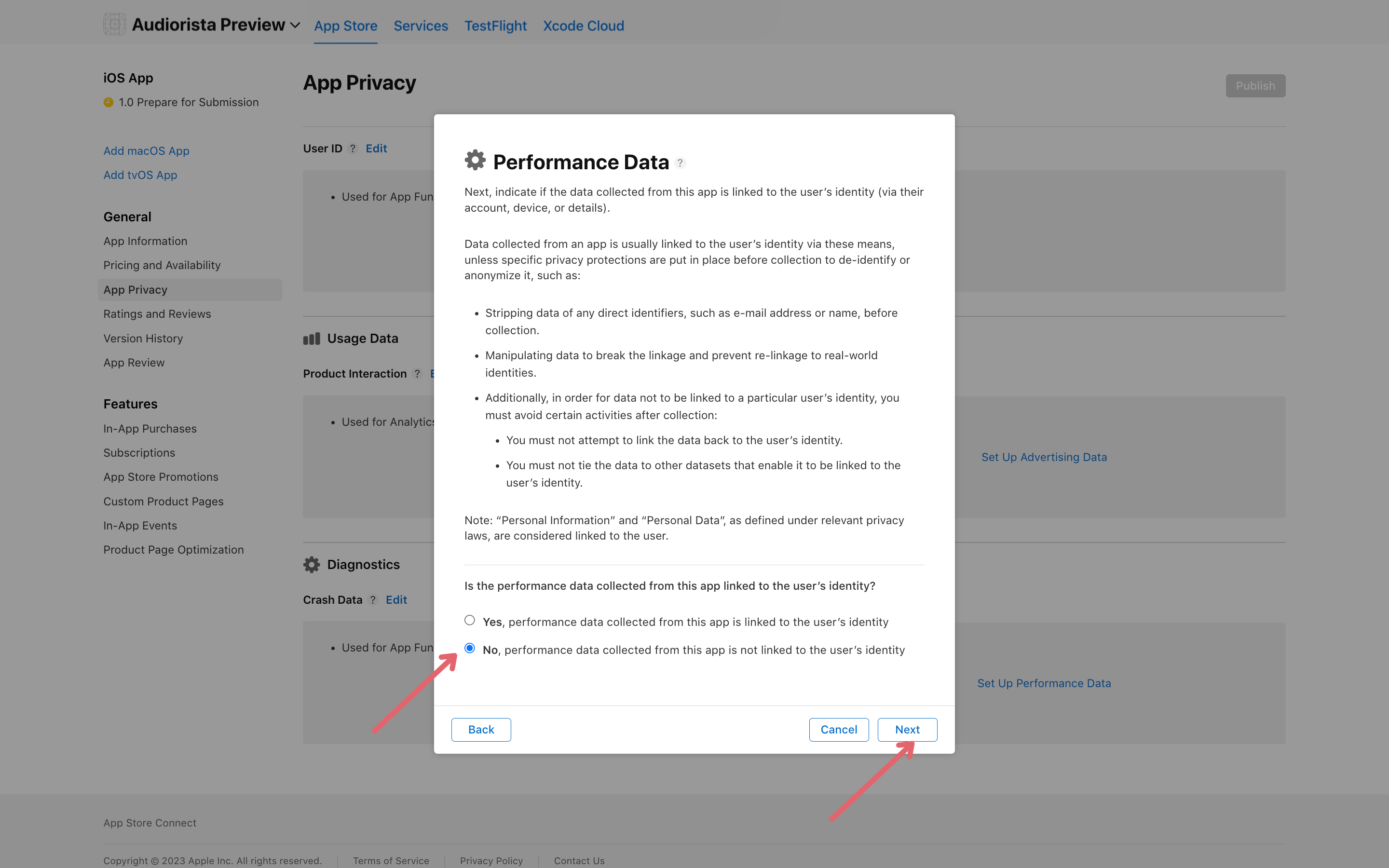 Select No, we do not use performance data for tracking purposes, then Save to continue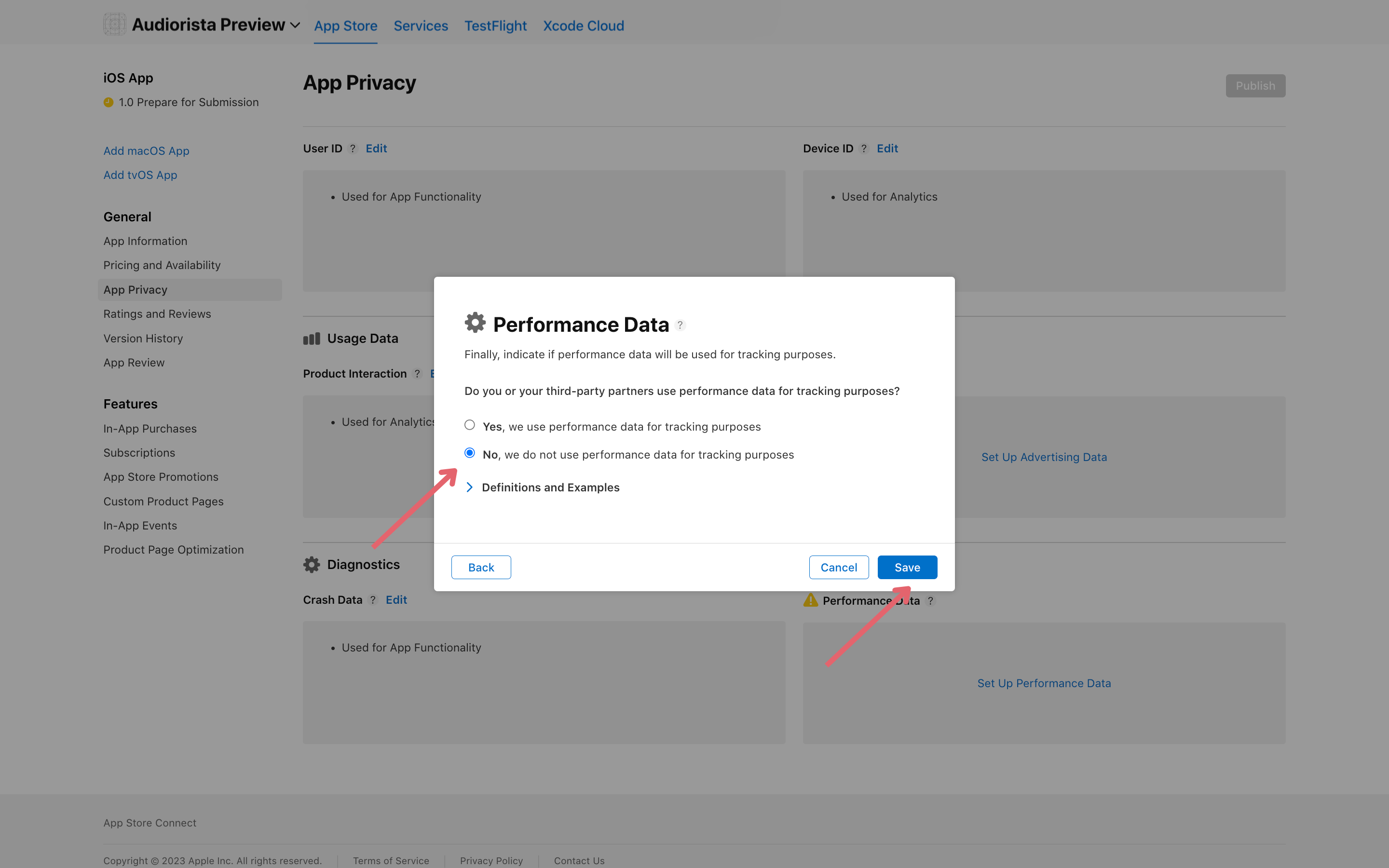 Product Page Review
You have now completed the section on Privacy Policy and you will see all the information collected in the Product Page Preview.