Audiorista lets you test your App functionality and styling before you launch your App on Google Play and the Apple Store. It will help you ensure that your product meets your expectations before it goes live, and it prevents unpleasant surprises.
Previewing your app is very easy, and it is just a few simple steps away. All you need is an iOS device (the Android version is in the making) and an Audiorista account.
Scan the QR code from Audiorista Dashboard
From the Audiorista Dashboard, click on Launch checklist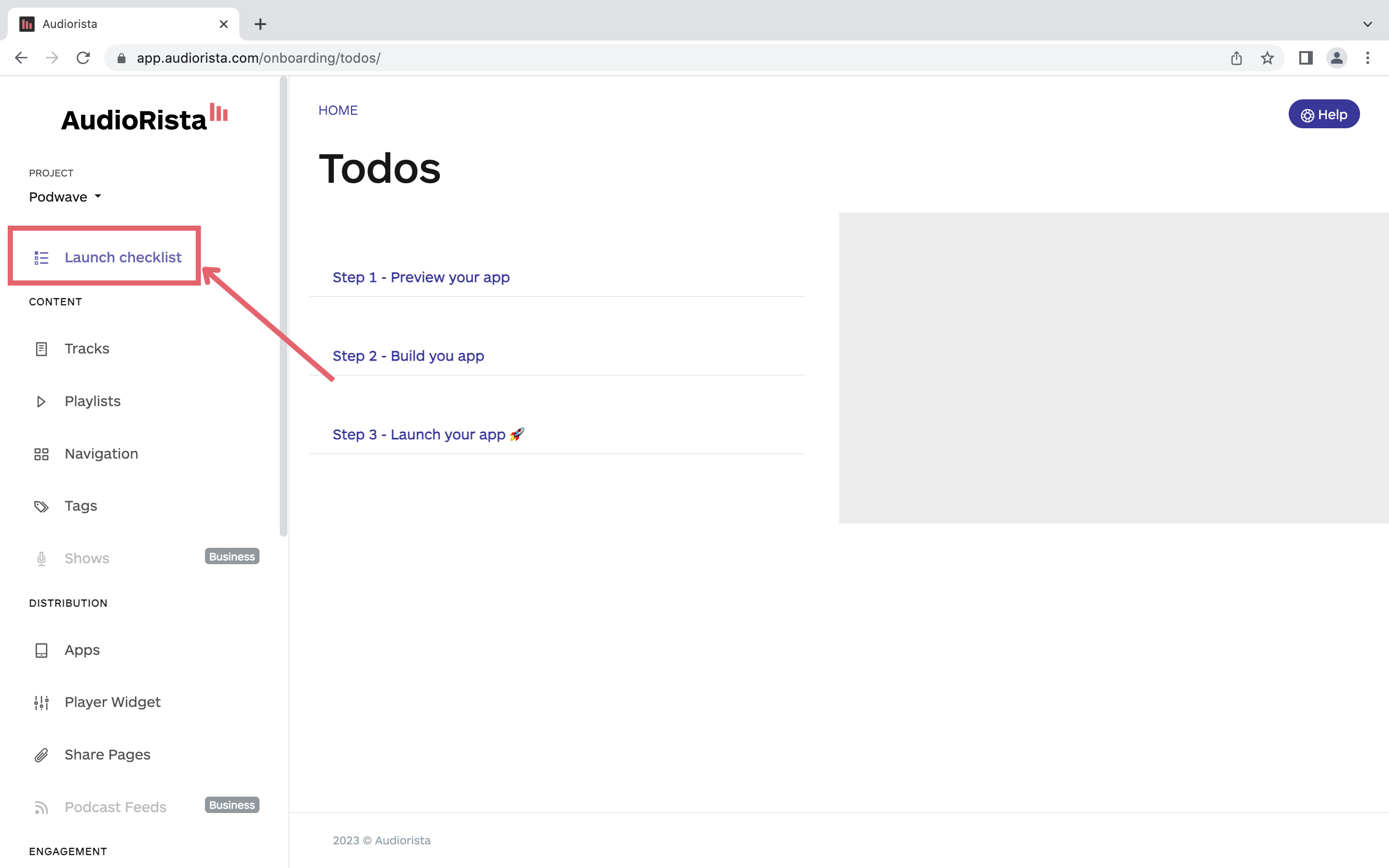 Select Preview your app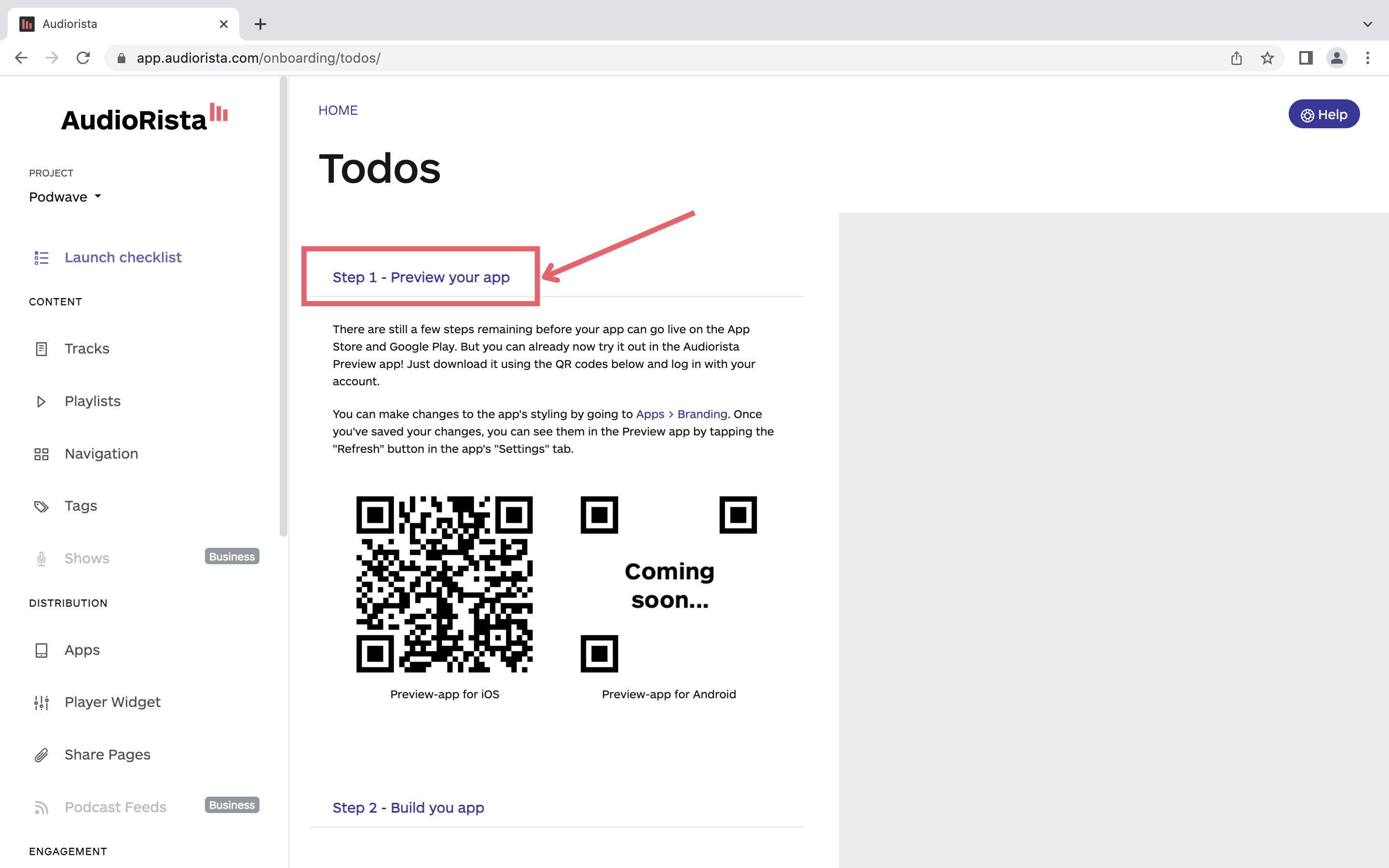 Take your iOS device of choice, start the camera, then point it to the QR code on the screen. Click on the link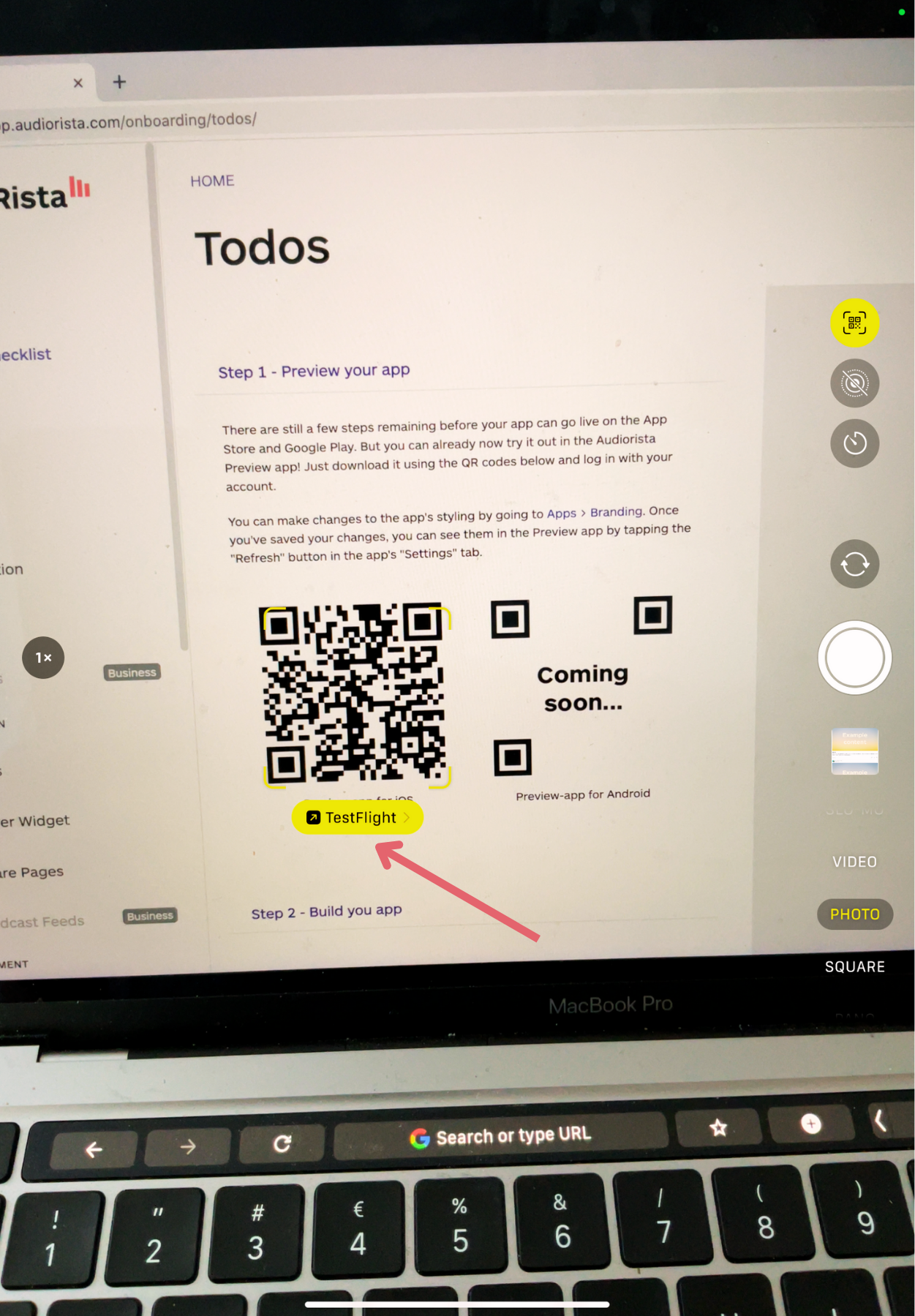 Install TestFlight on your device
For the Audiorista App preview to work, you first must install TestFlight on your device. It is a free app available on the Apple App Store. If you have already done this, you can jump to the next section.
Tap on View in the App Store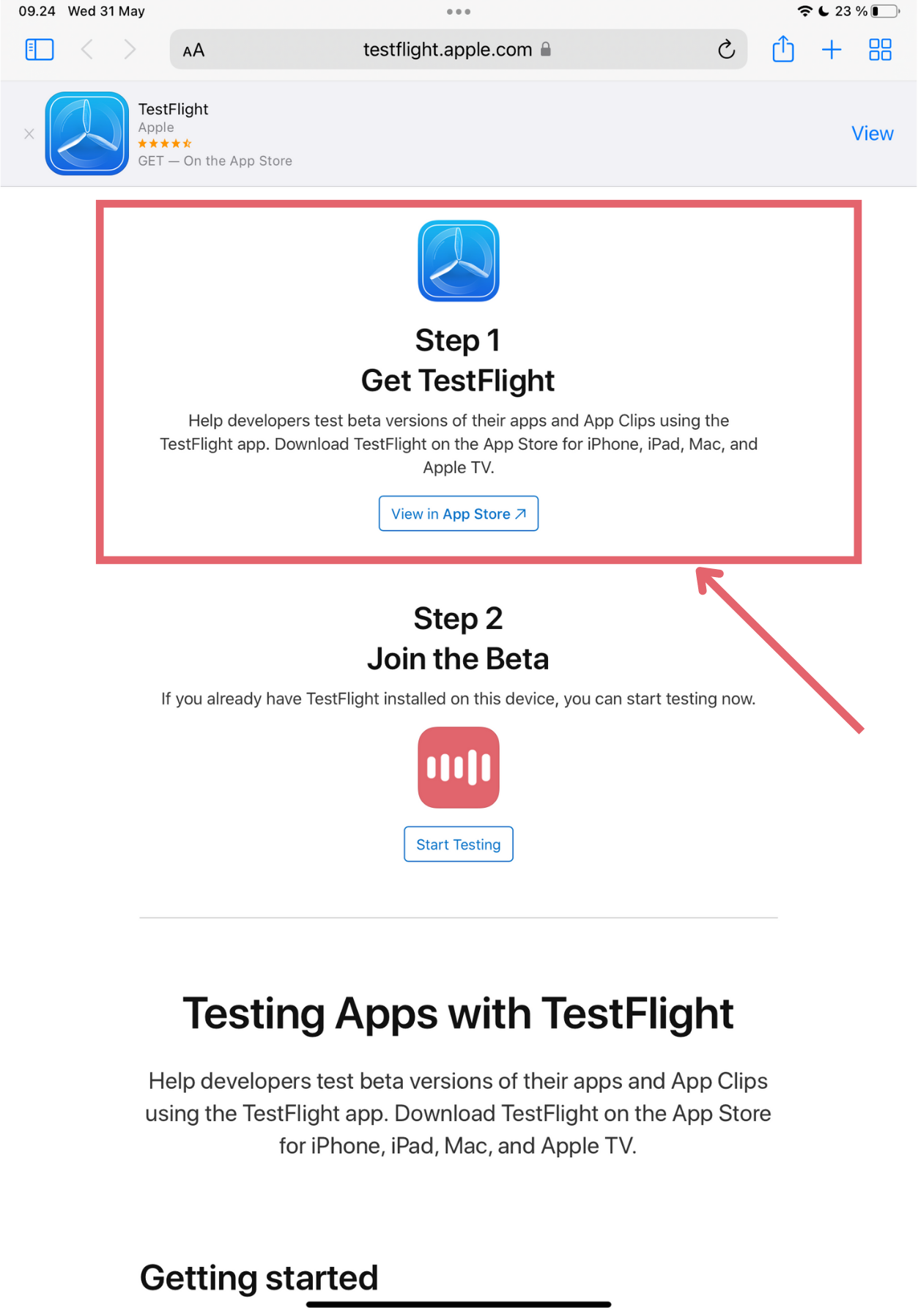 Tap on Get and wait for the App to be installed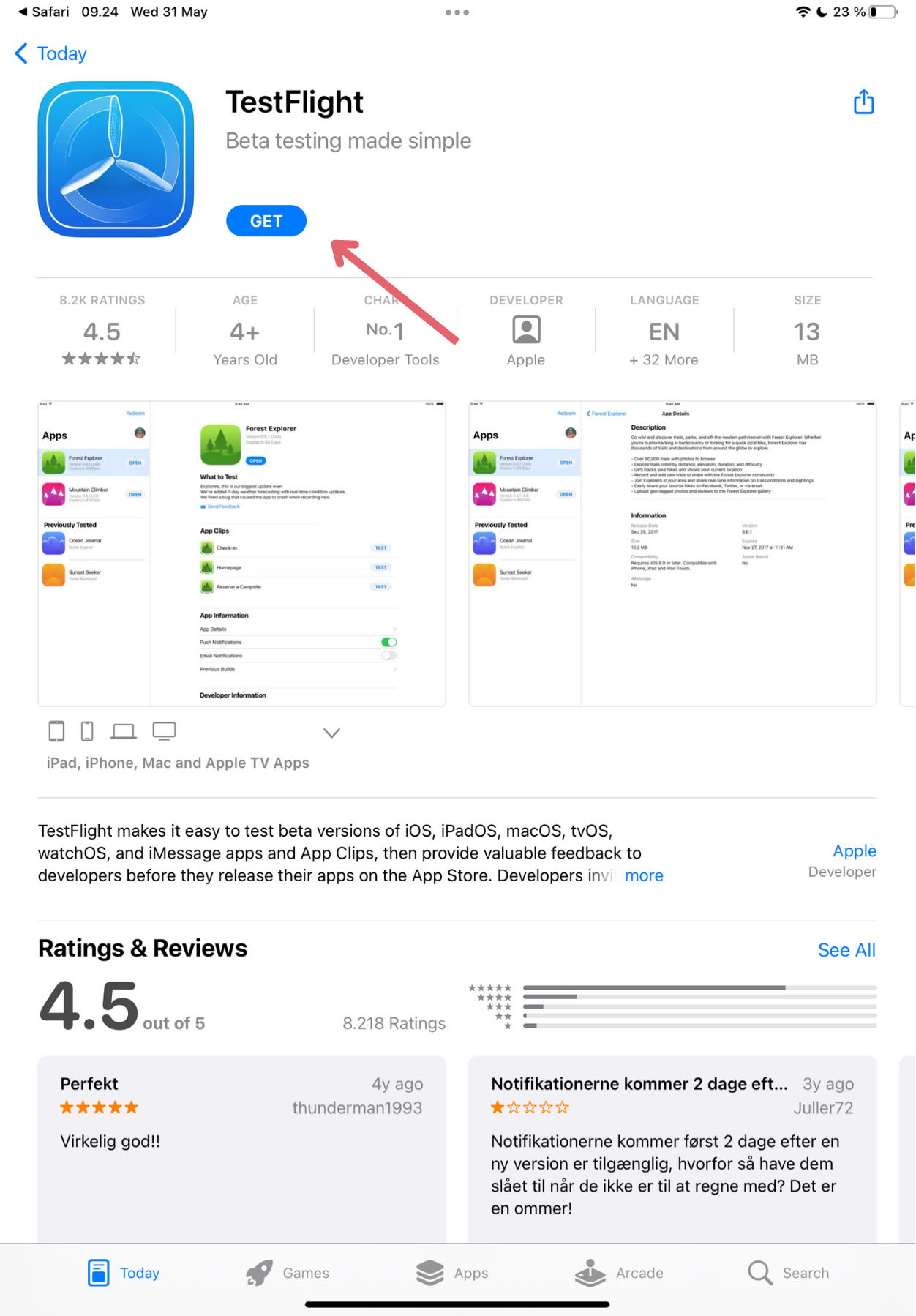 Once installed, tap on Open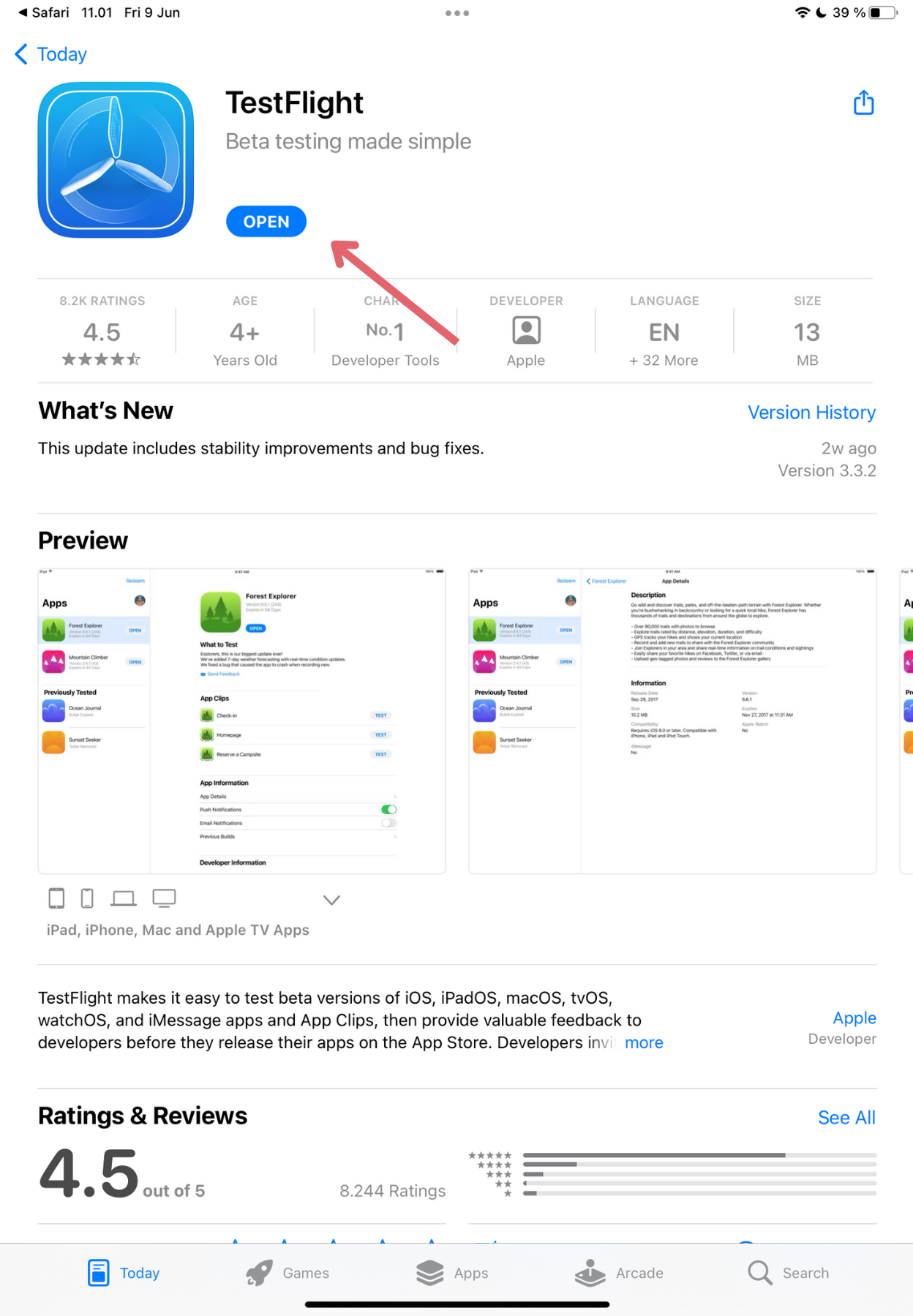 Choose your Notifications settings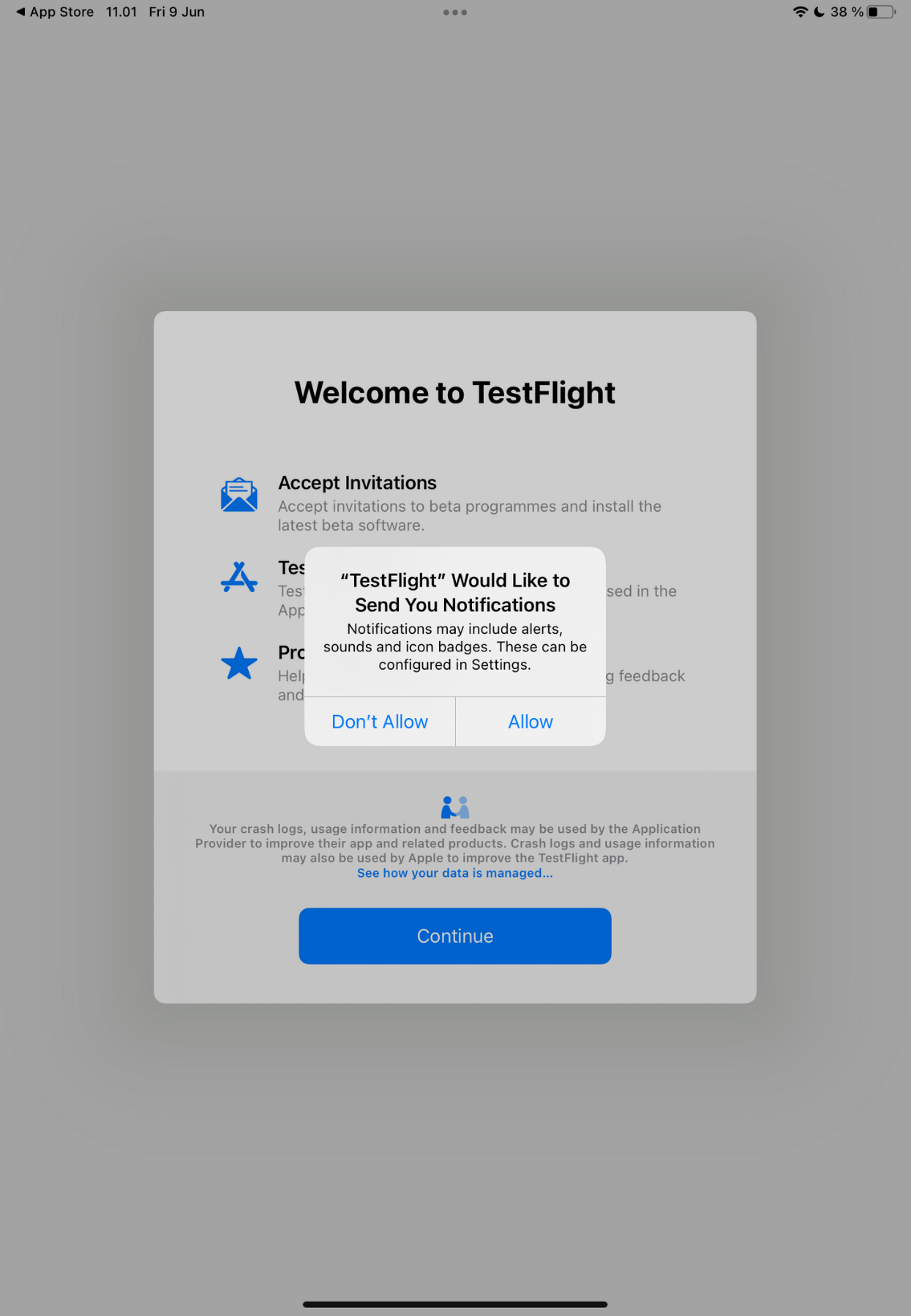 Tap on Continue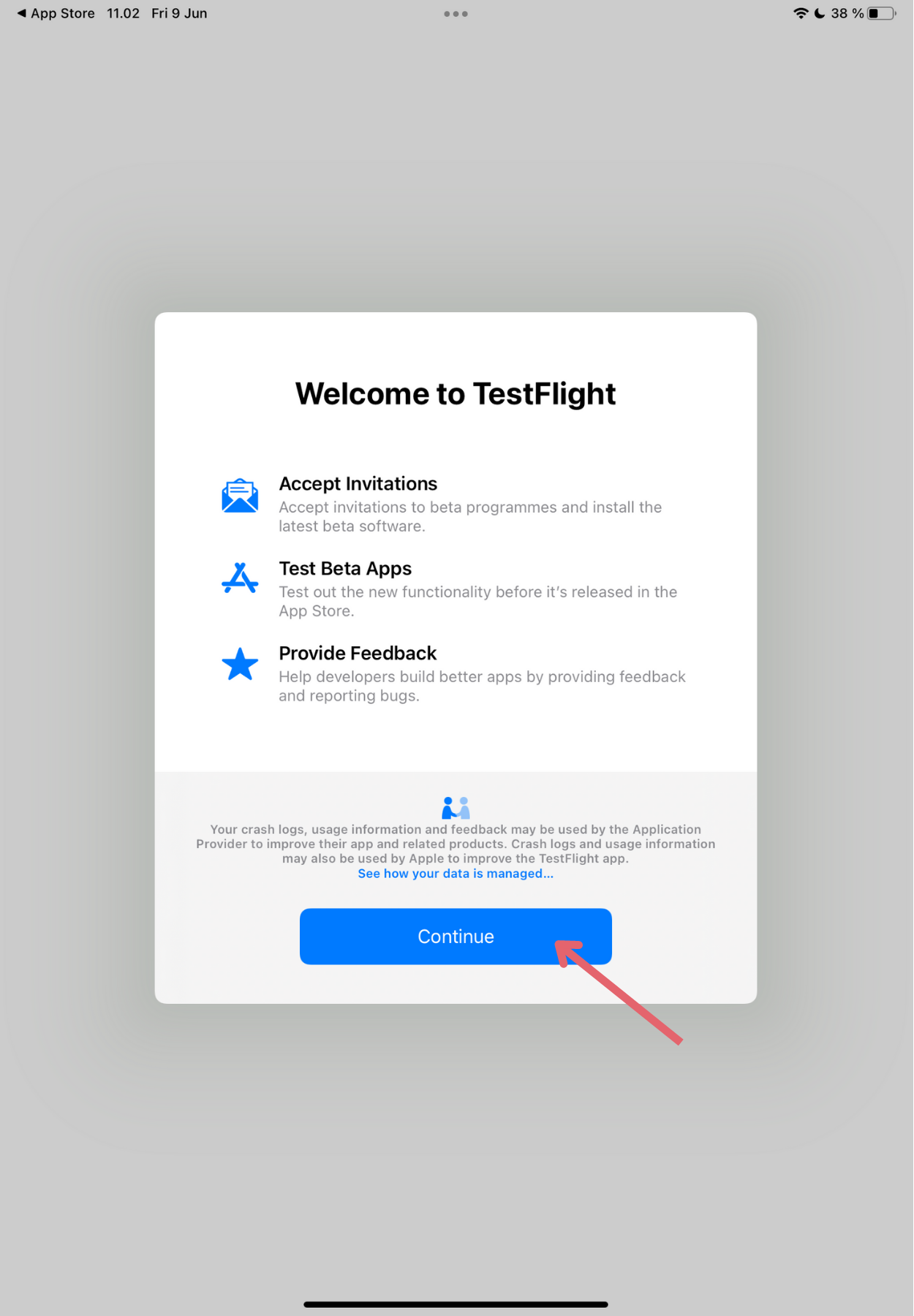 Install Audiorista Preview App
Now it is time to install the Audiorista Preview app. Tap on Install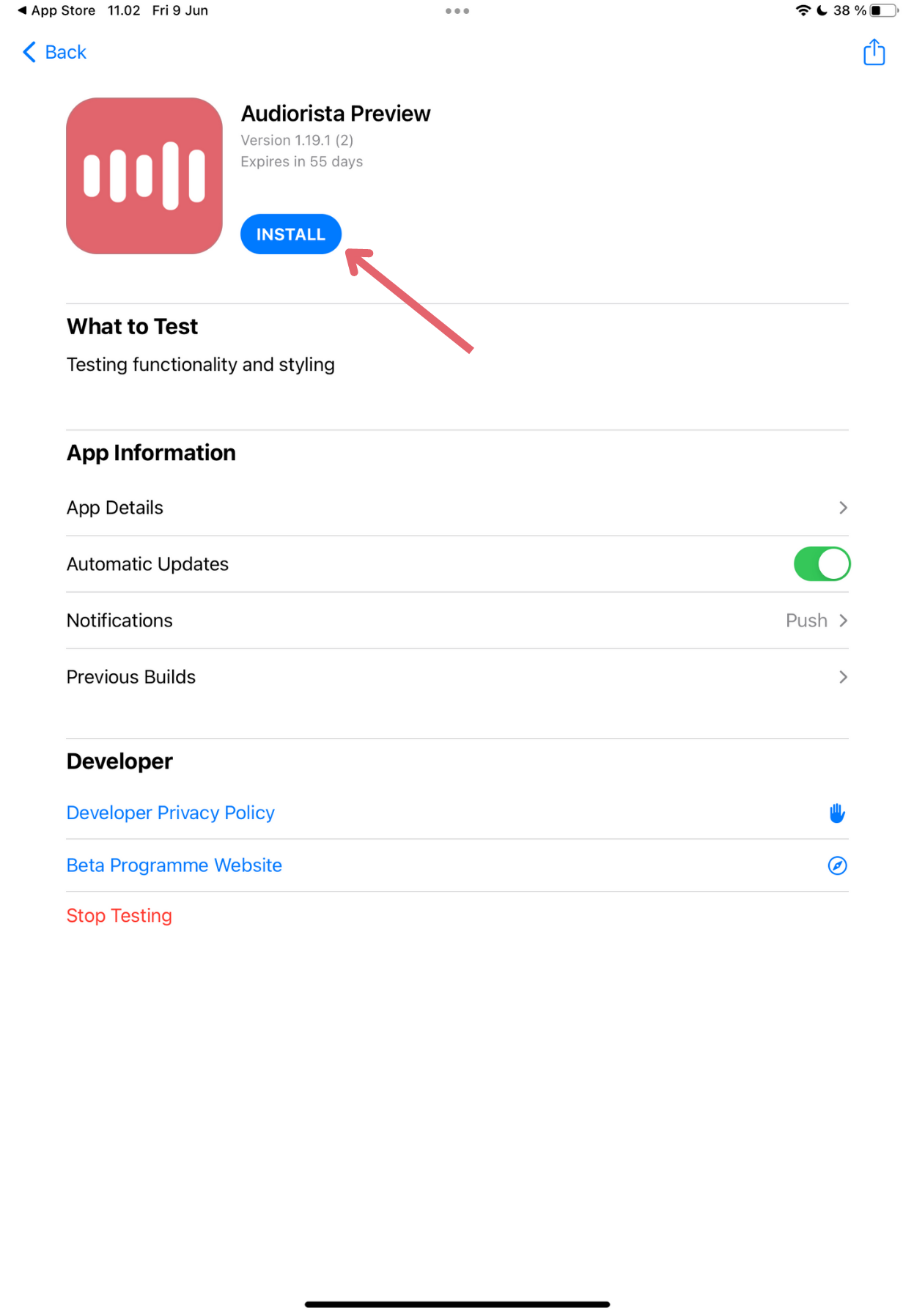 Once the installation is complete, Tap on Open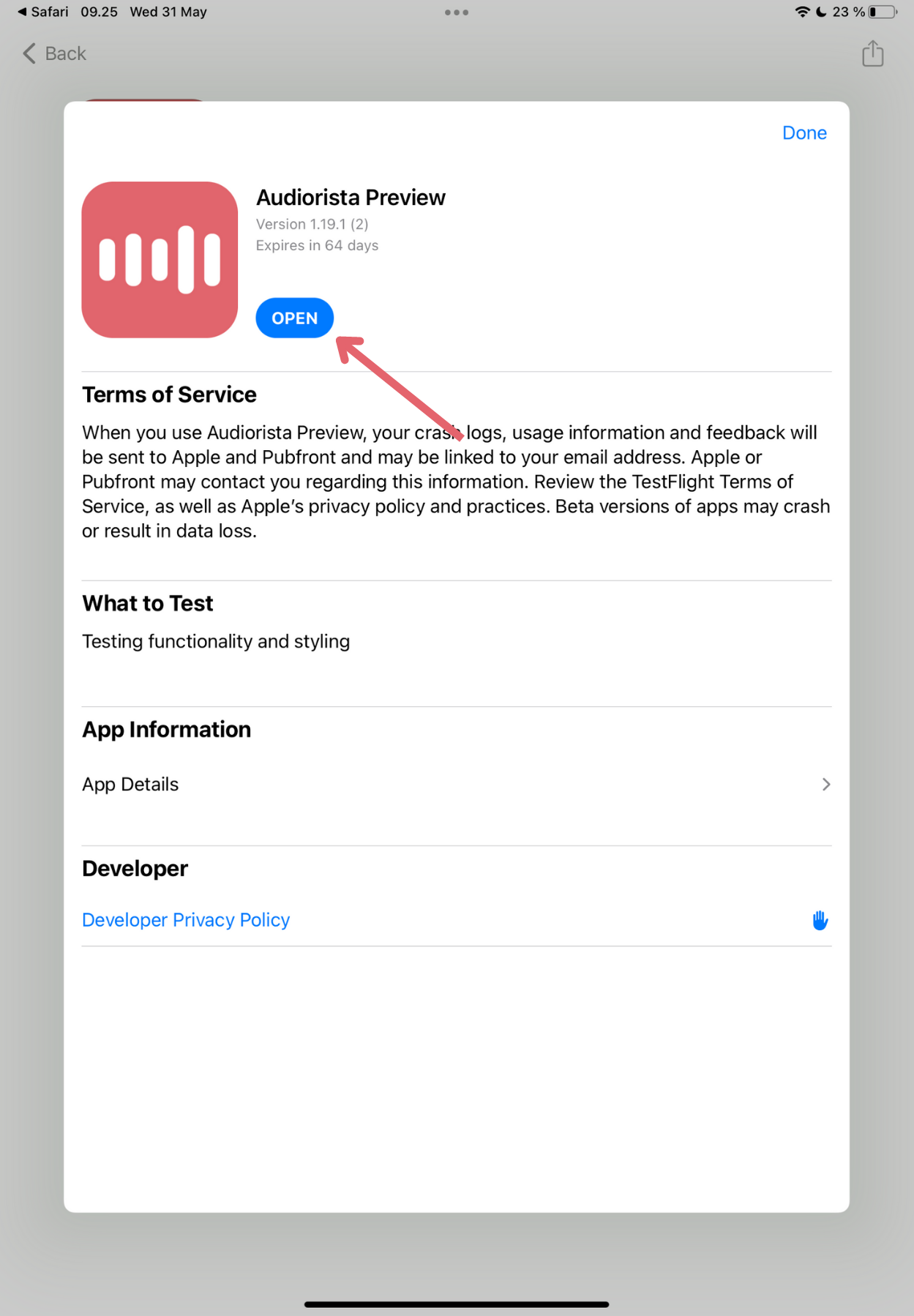 Choose your Notifications settings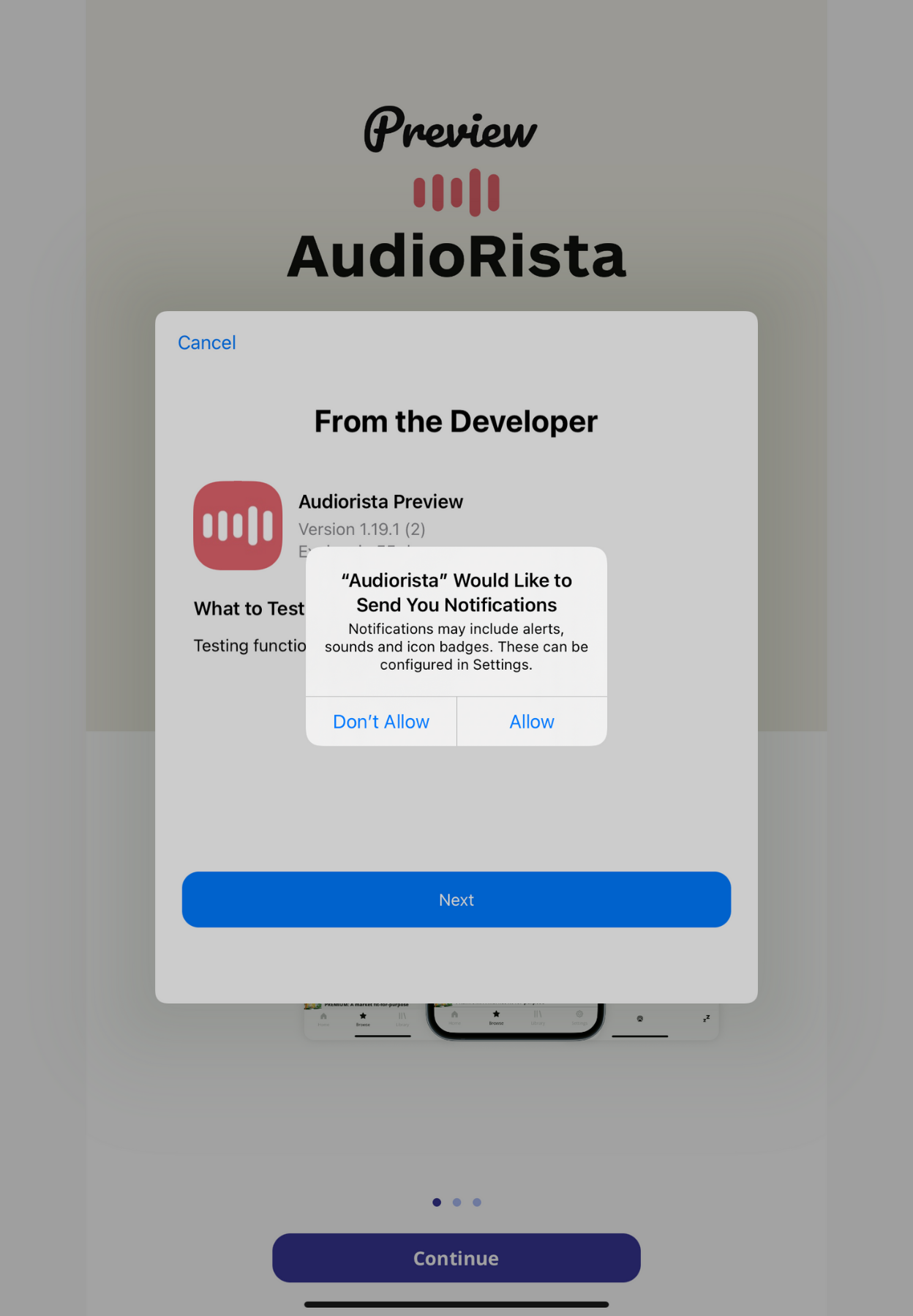 Tap on Next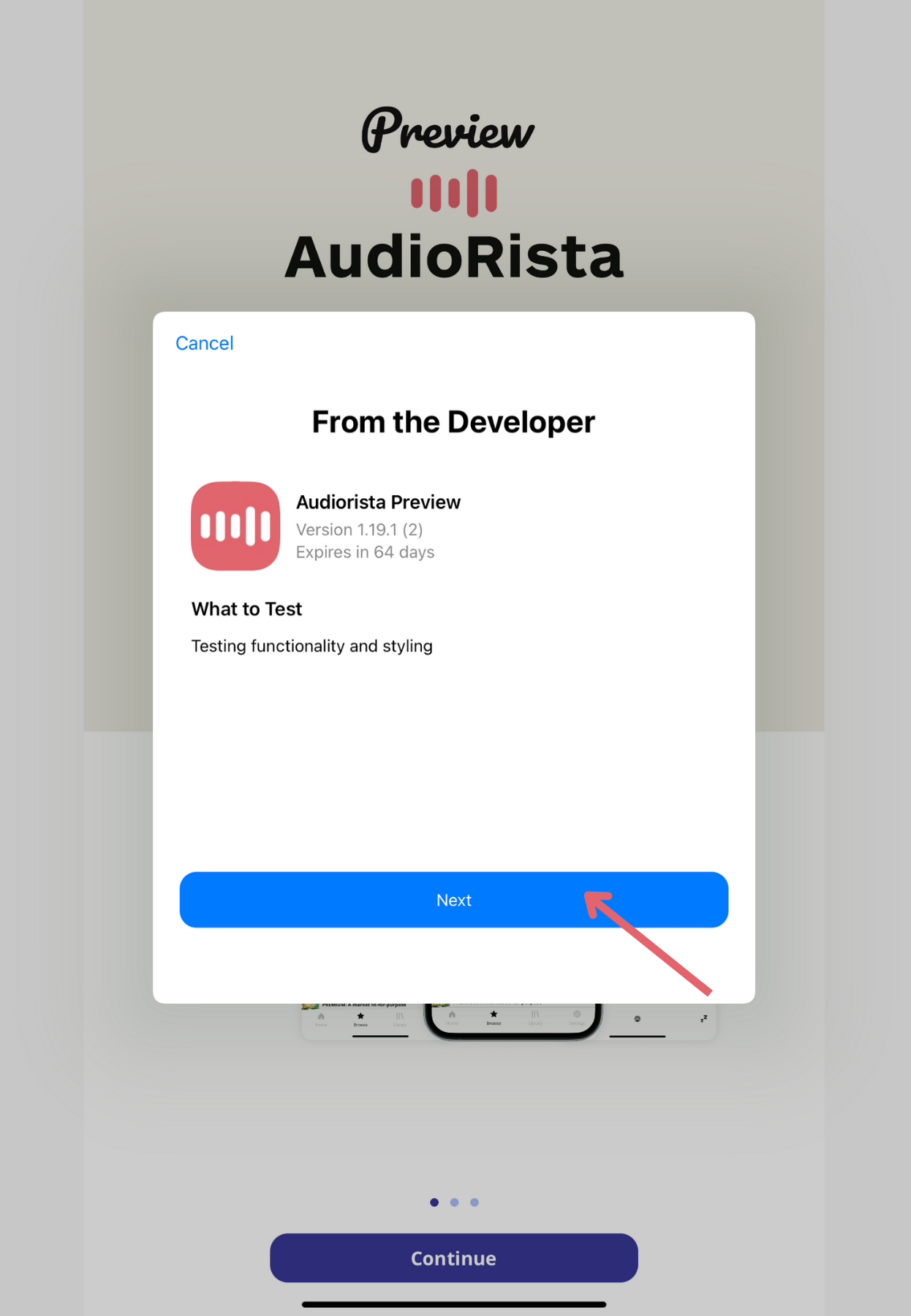 Login into your Audiorista account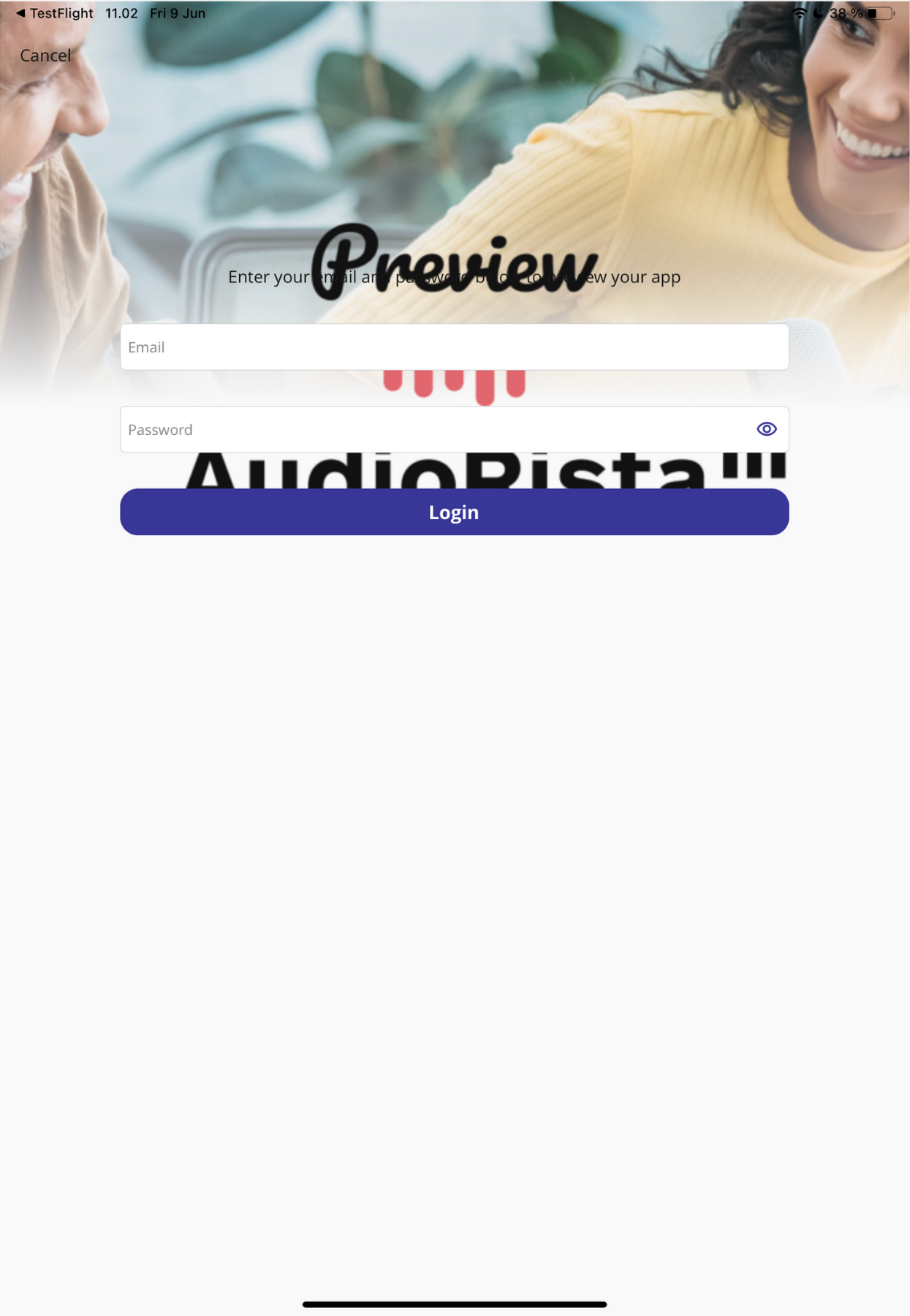 Start testing
Follow the initial instructions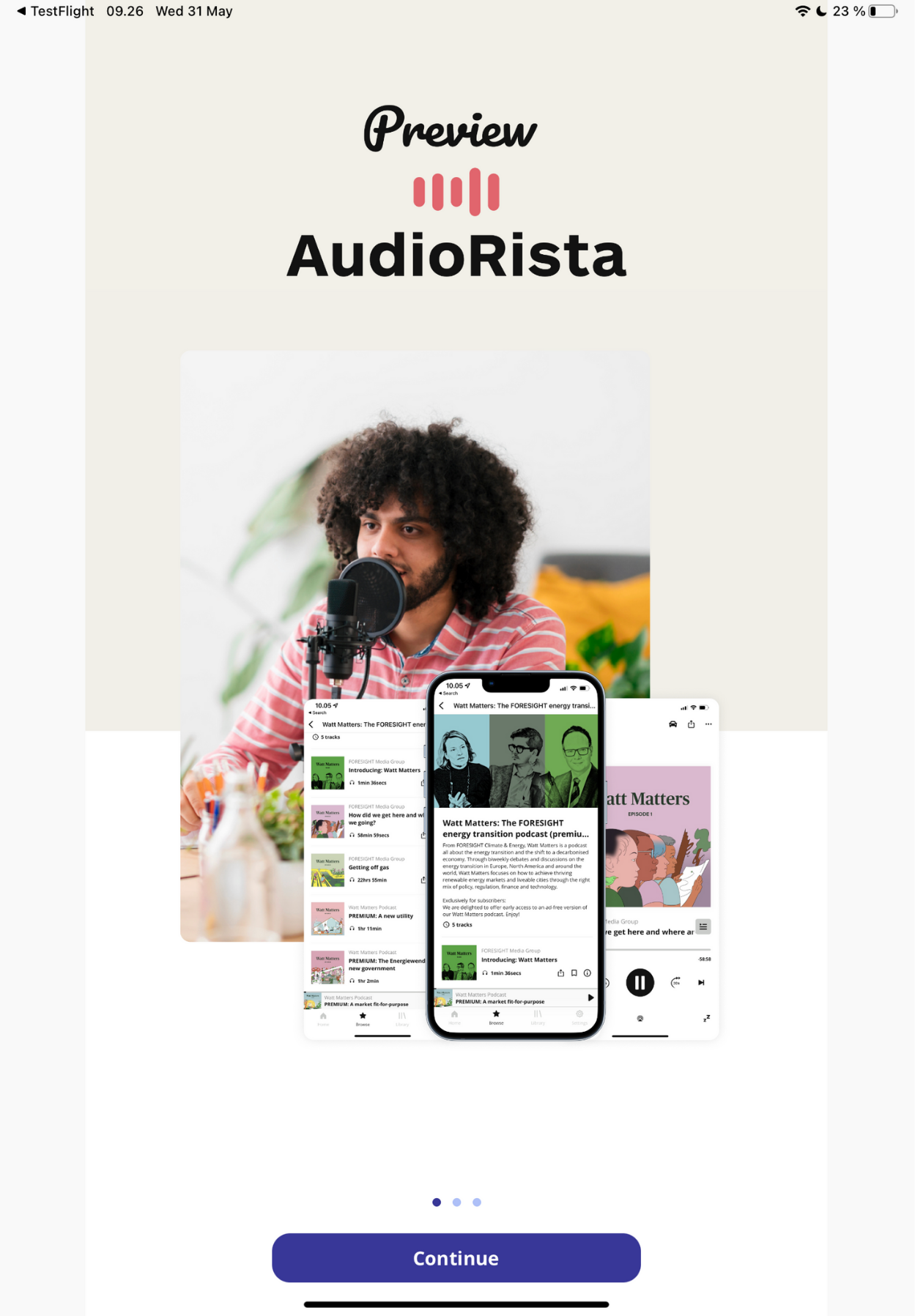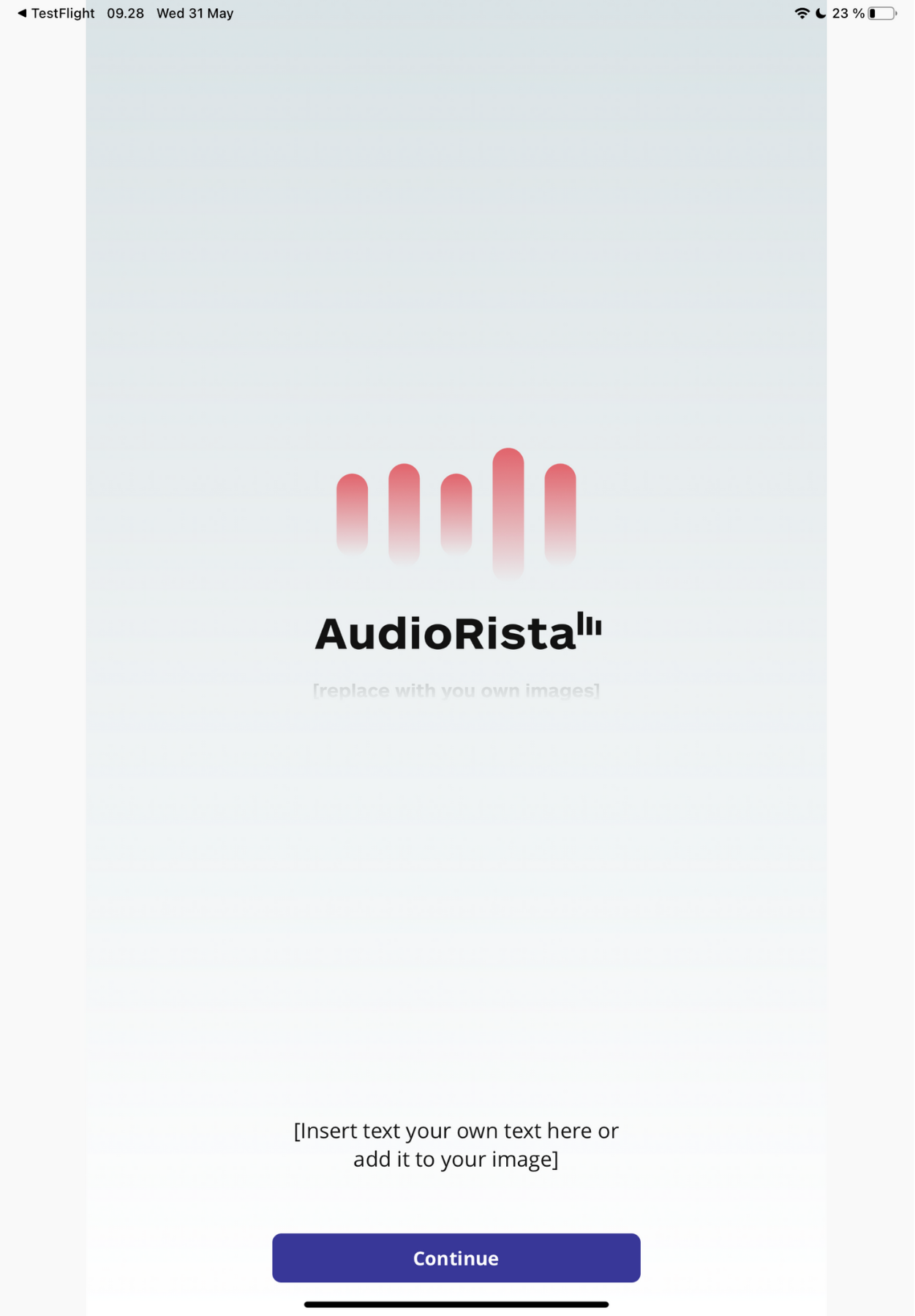 You are now in Audiorista Preview App. Here you can preview all the changes in style and functionalities before the app is live on the online stores.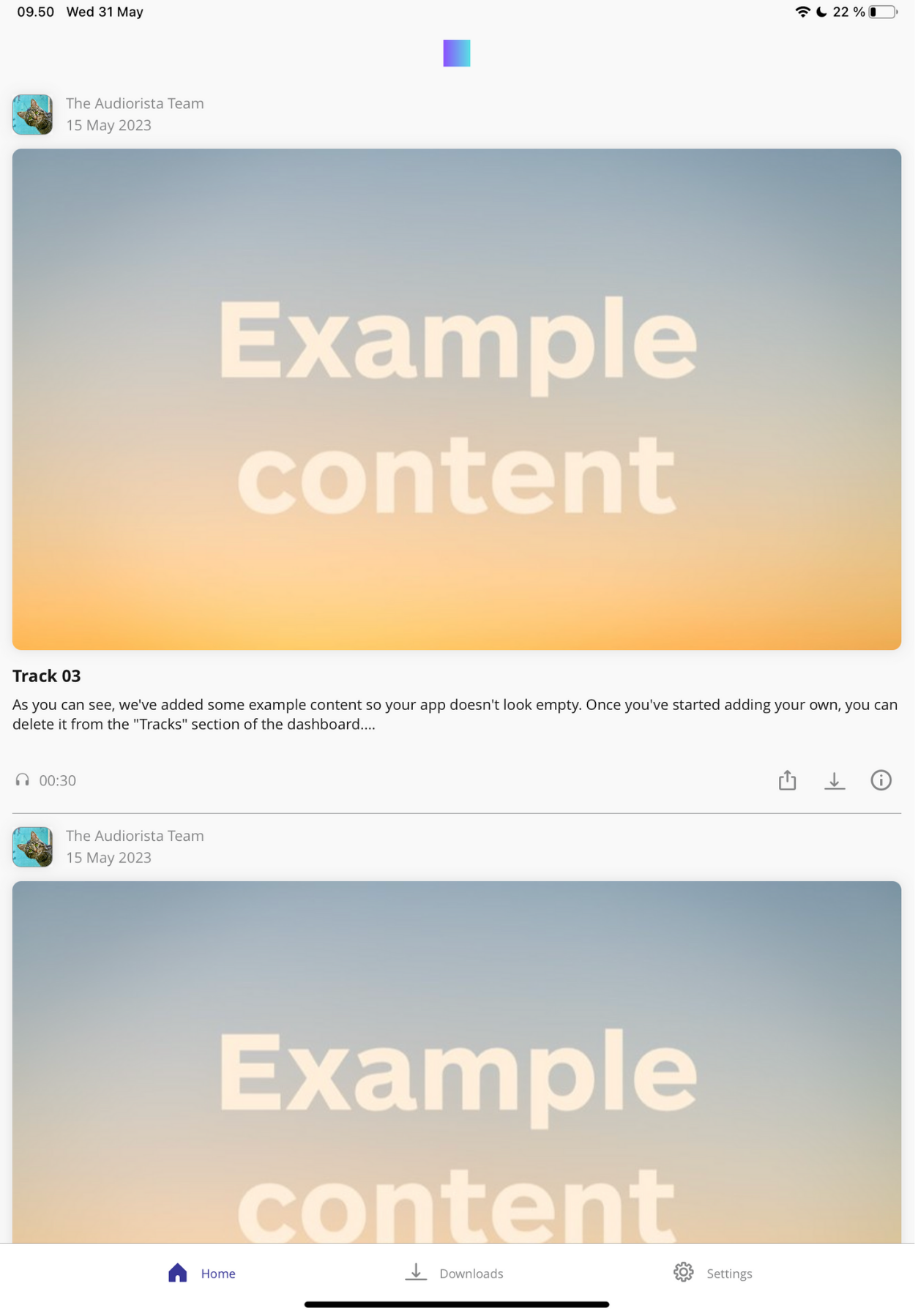 → Related article: Brand your App with Colors
→ Related article: Brand your App with Logos and Icons