When you login into Audiorista for the first time, after creating your account and a project, you will meet the Wizard. It will help you get started with the basics, for example: setting up the dashboard, adding your logo, and choosing your branding colors. It only takes 5 minutes, and your decisions at this stage are not final, so don't worry if you change your mind about something.
You can skip the wizard and jump directly to the Dashboard, but if you are new, we recommend you take a moment to review it.
Start the Wizard
Create your Audiorista account by selecting the plan that is most suitable for you. Then insert your details to start a project. Click on Get started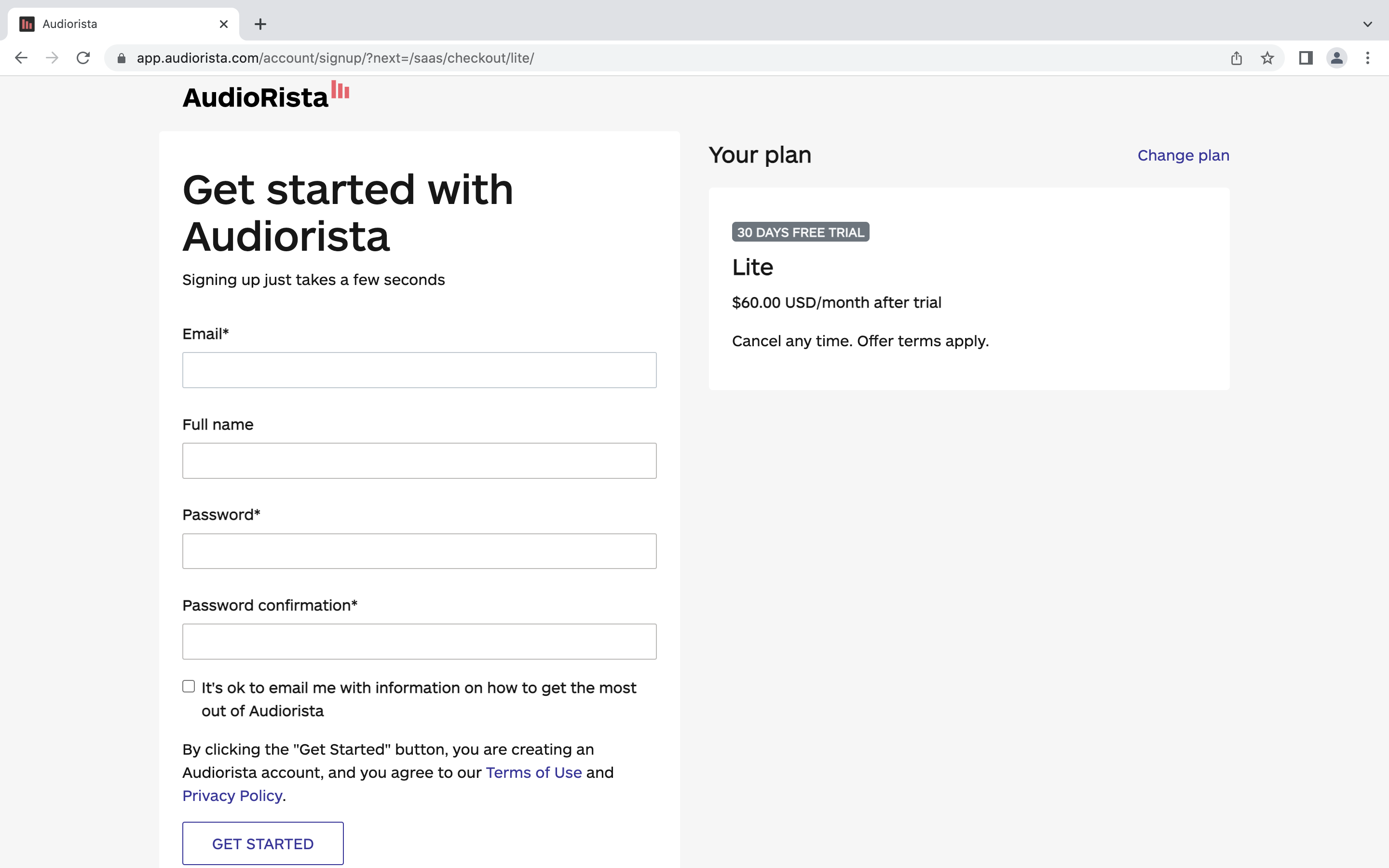 Click on Start the Project Wizard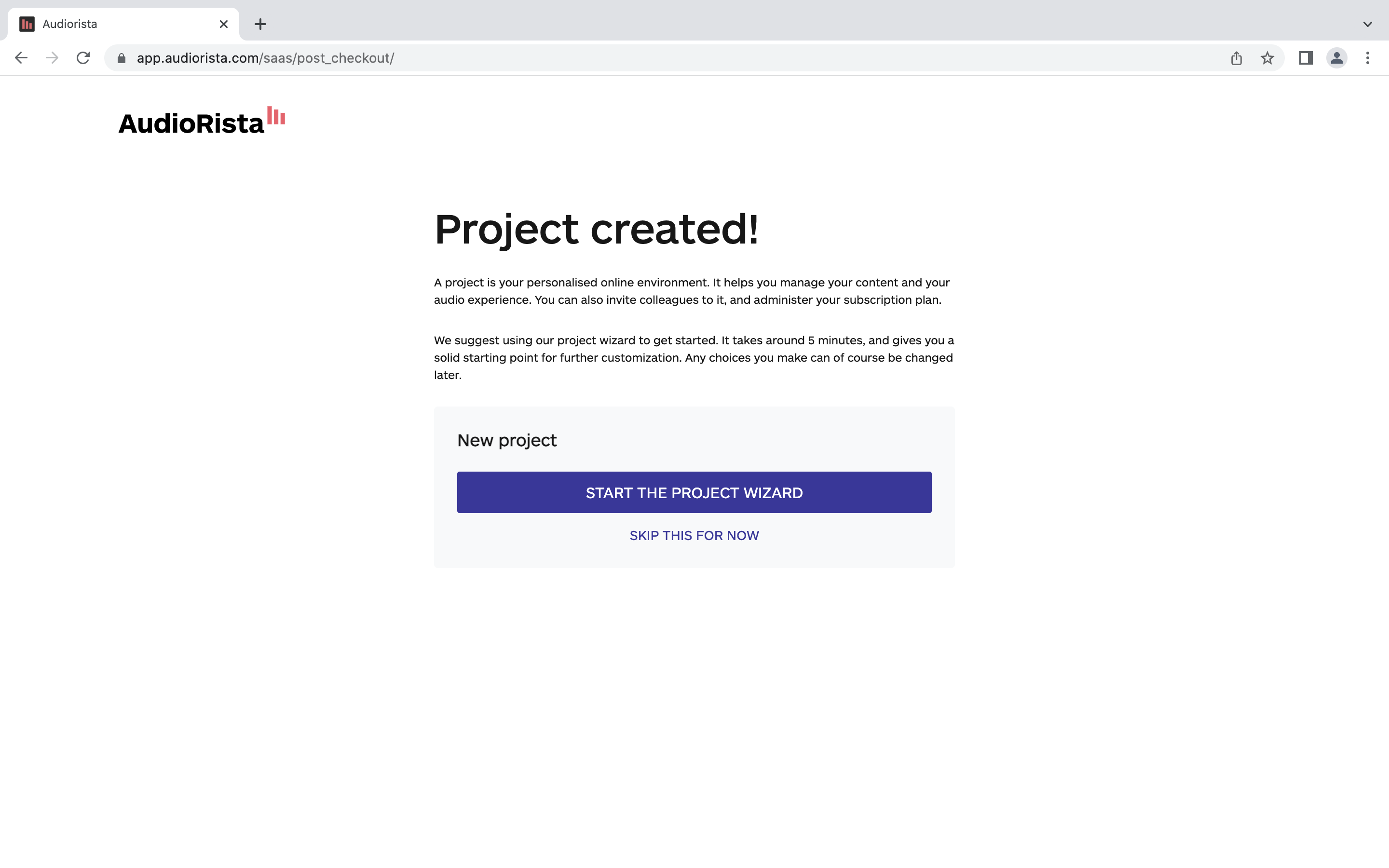 Get started with the basics
Insert the name of your App in the blank space and then tap or click on Continue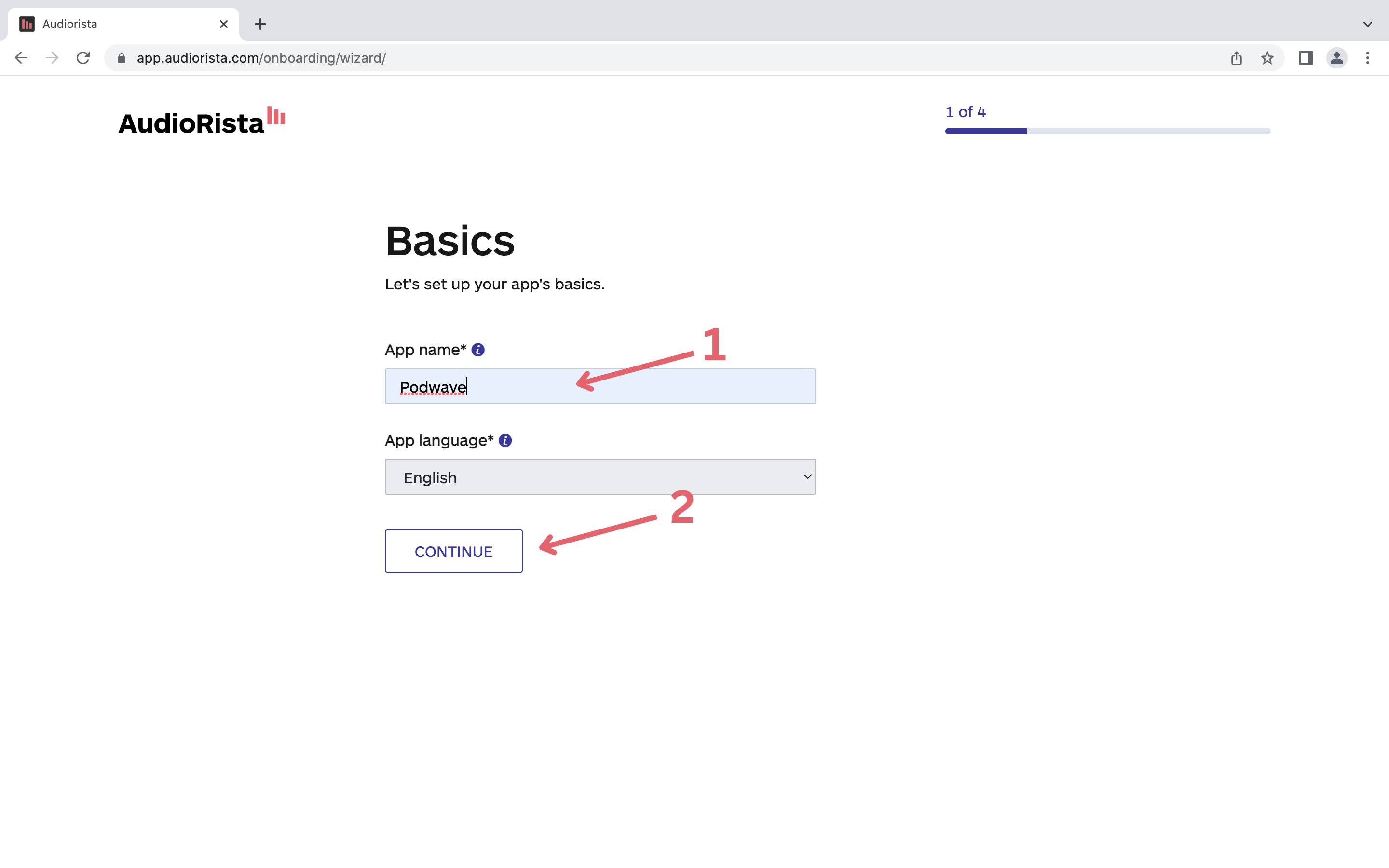 Select a Theme
Select the Theme that is most suitable for your content between:

General
Podcast
Audiobook
News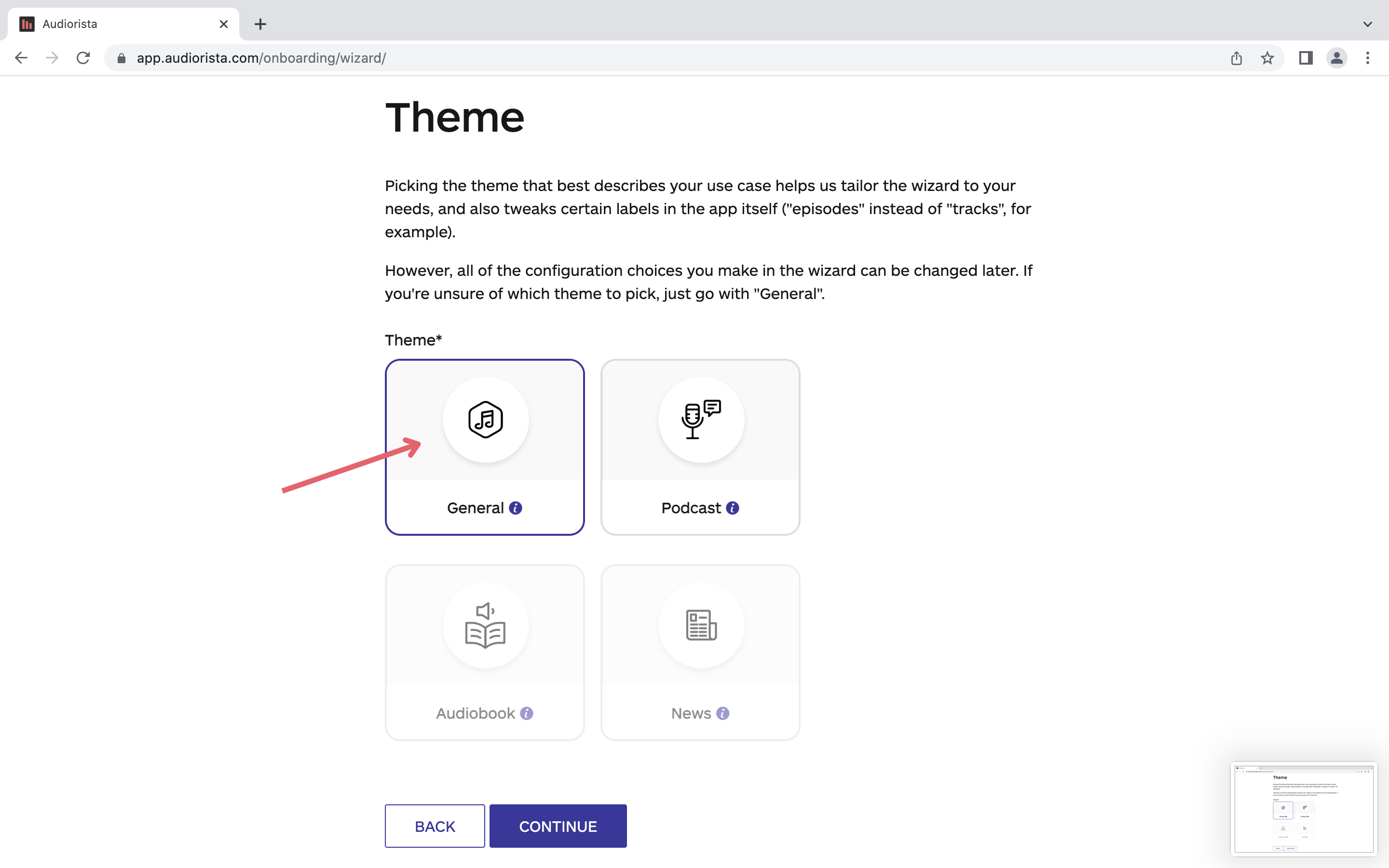 Tap or click on Continue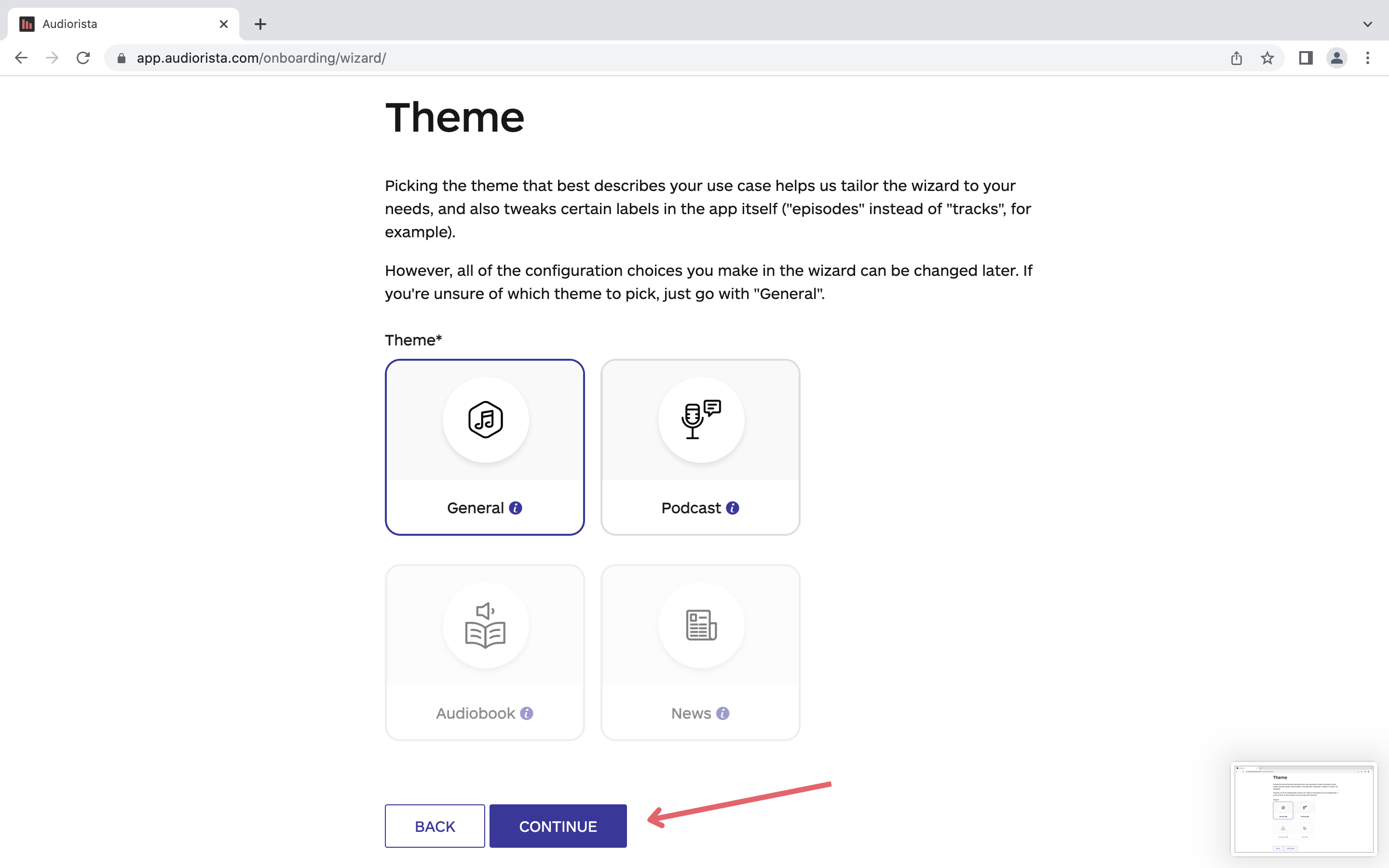 Choose your brand colors
Choose a Primary color by tapping or clicking on the color bar. You can either select a color with the cursor or by typing the RGB value in the designated space.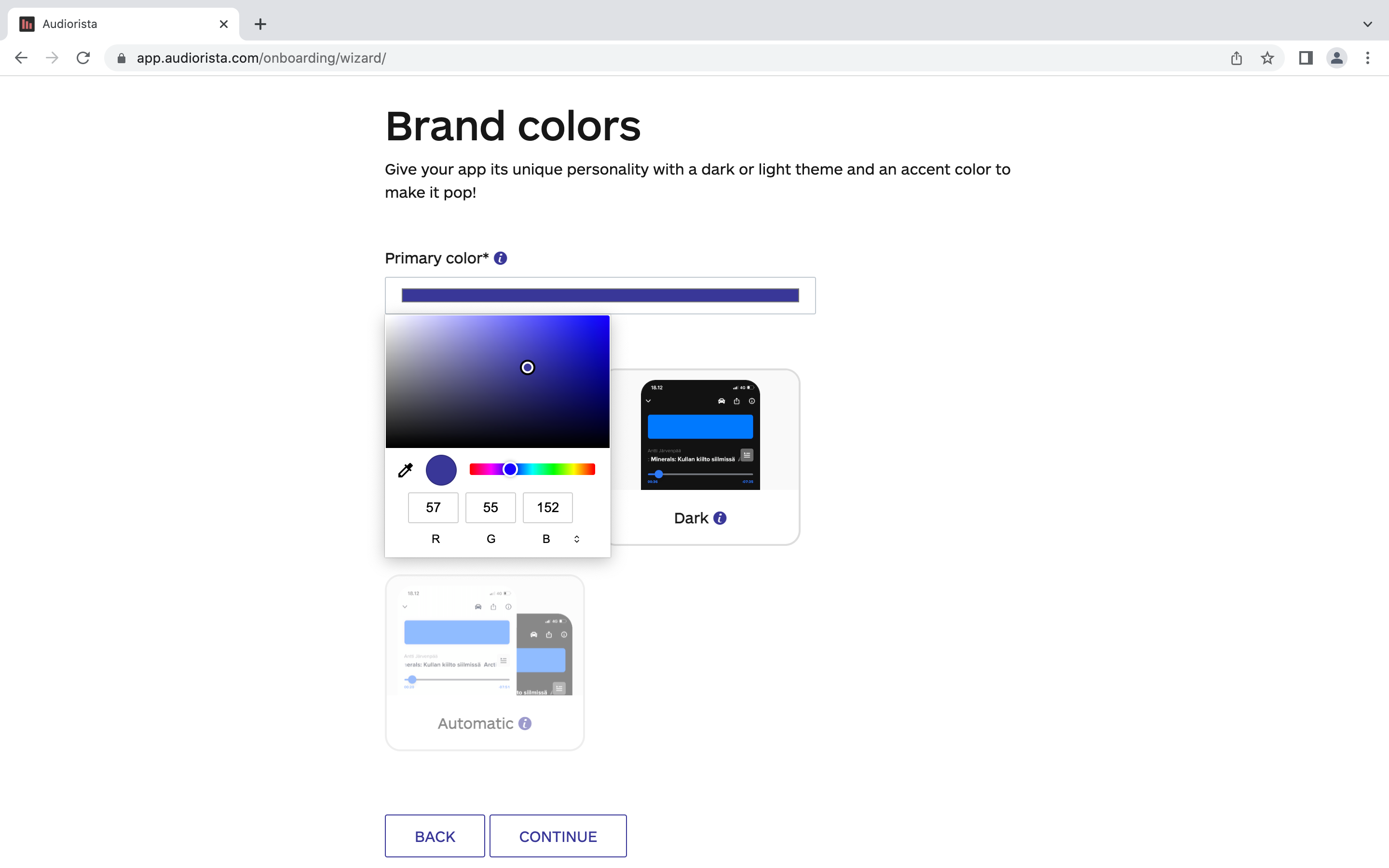 Select a Style for your app's look between light or dark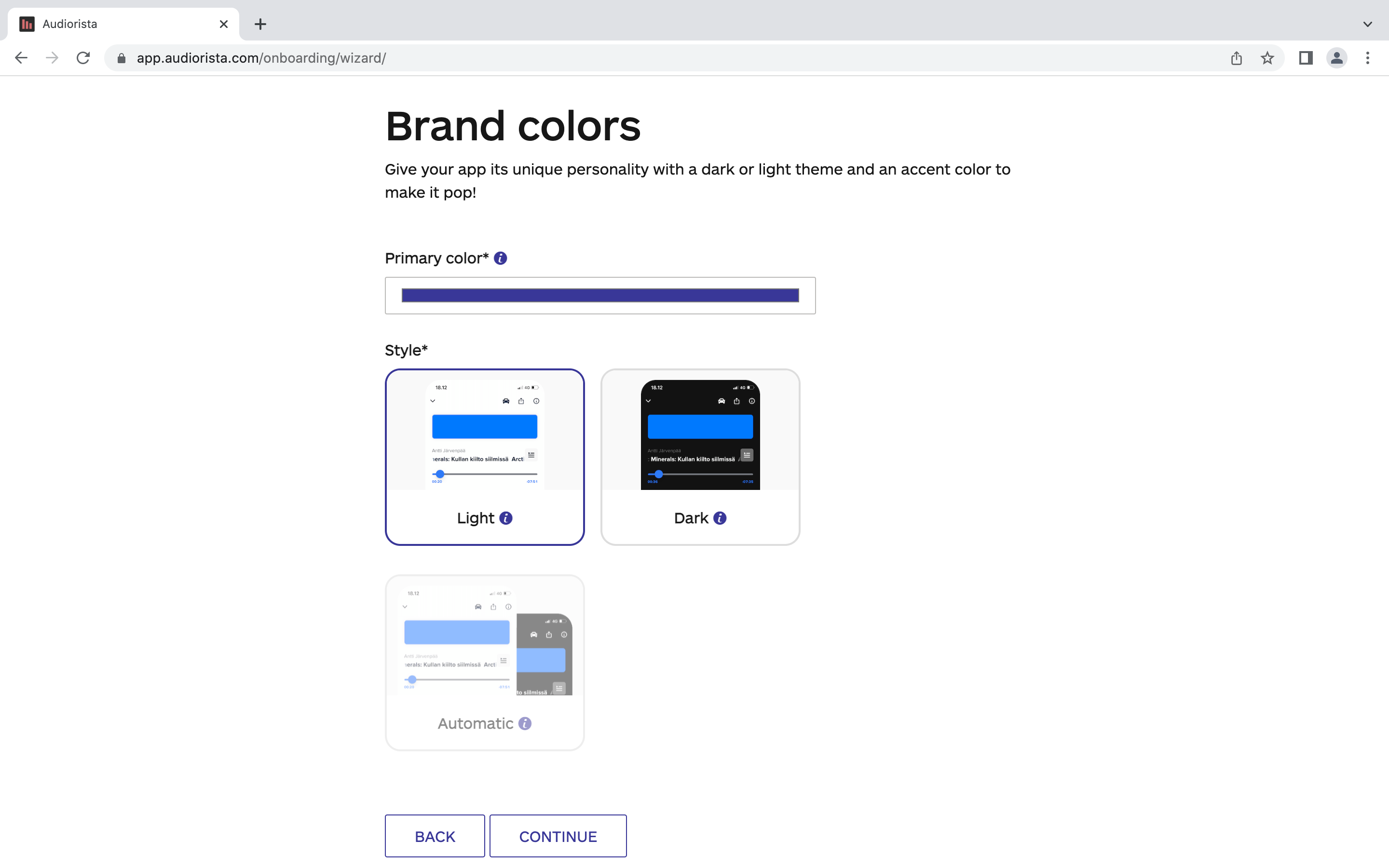 Tap or click on Continue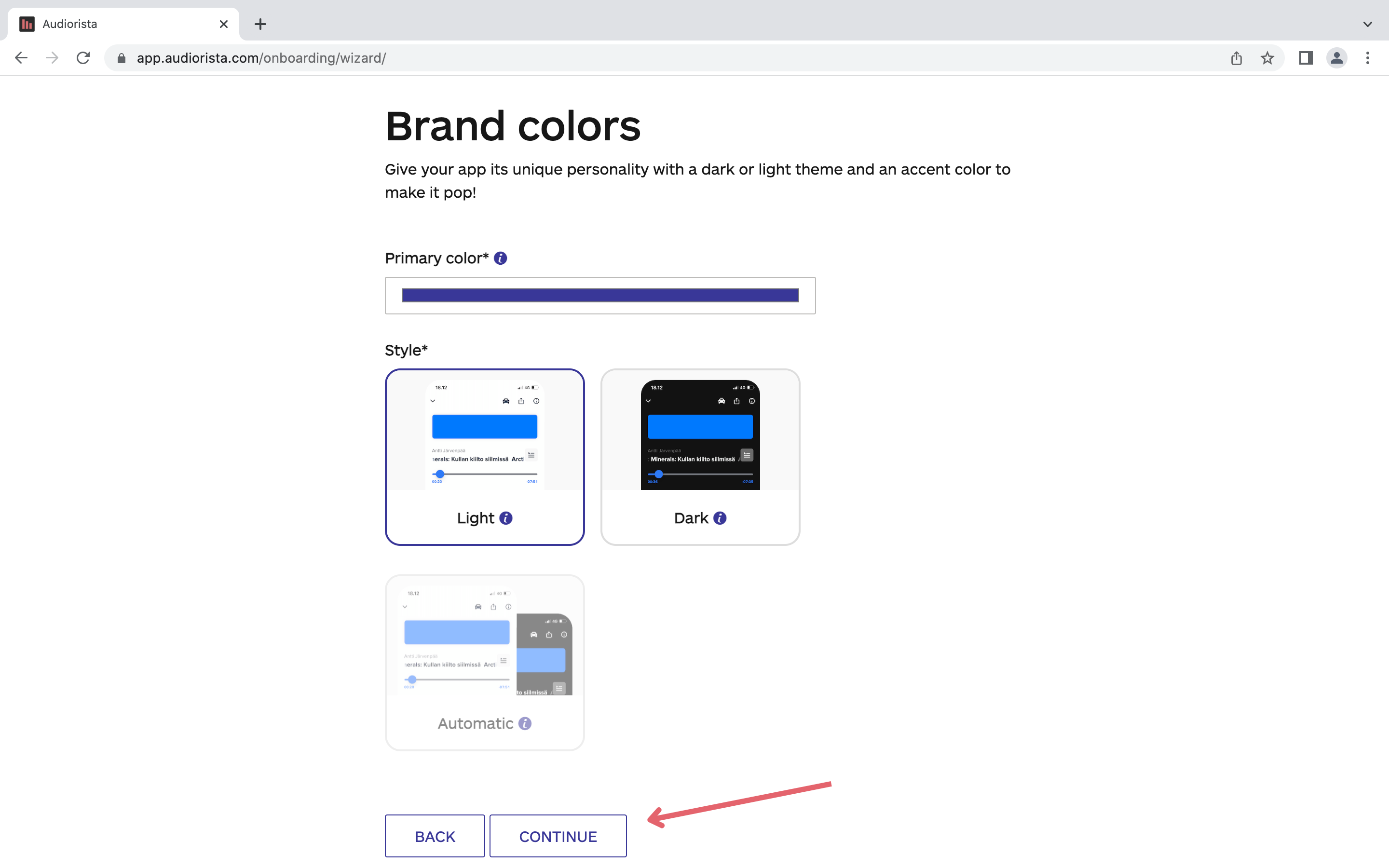 Add your brand logos
Here you can add some visuals to your app. Notice that the images must be exactly the requested size.
App icon (PNG/JPG, 1024 x 1024 pixels): will appear on the screen of your end user once they download the app
Navbar logo (PNG, 128 Pixels high): the logo visible in the navigation of your app
Splashscreen logo (PNG, 512 x 512 pixels): will appear when your app is loading
Select Choose file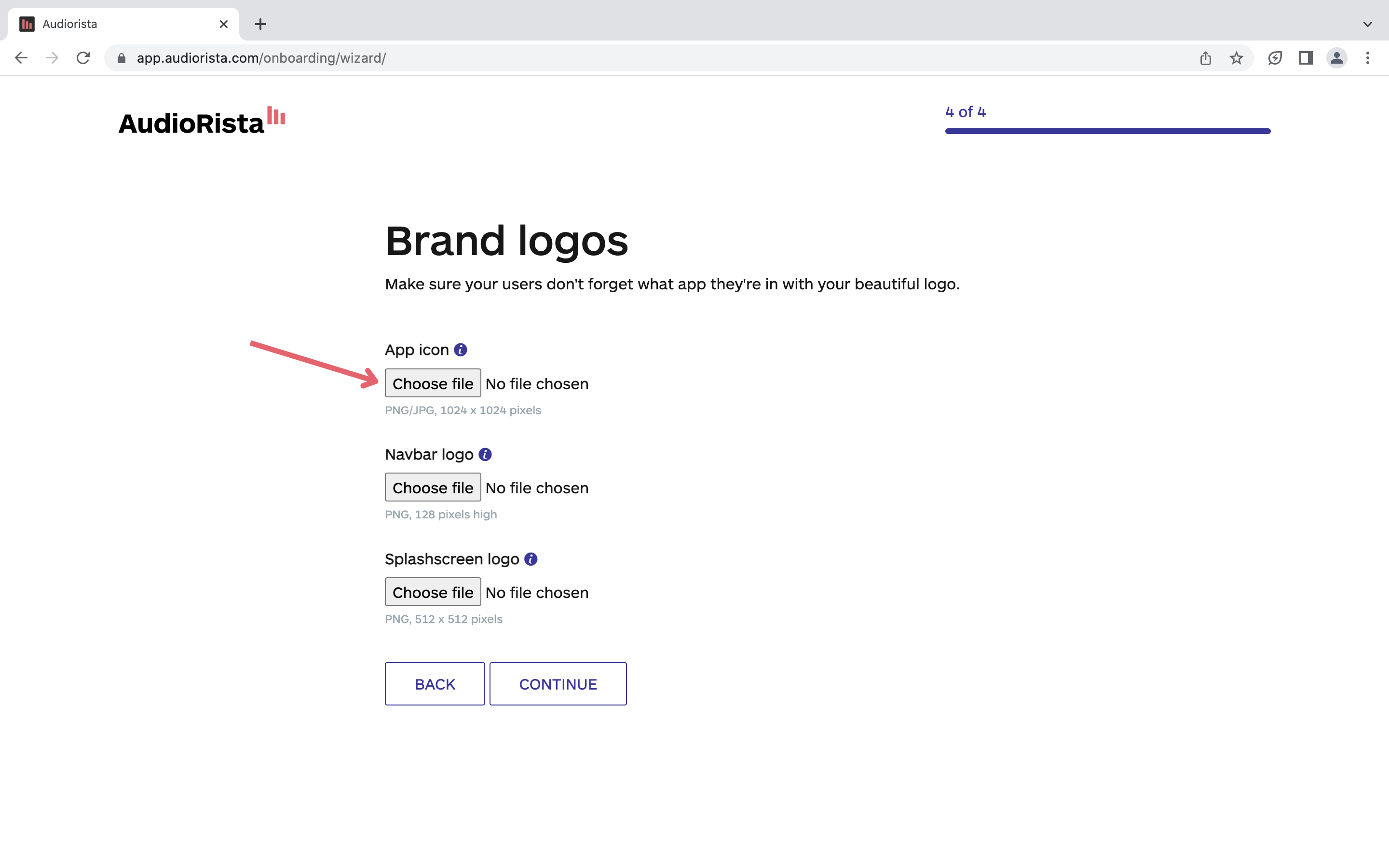 Search your computer for the image and click Open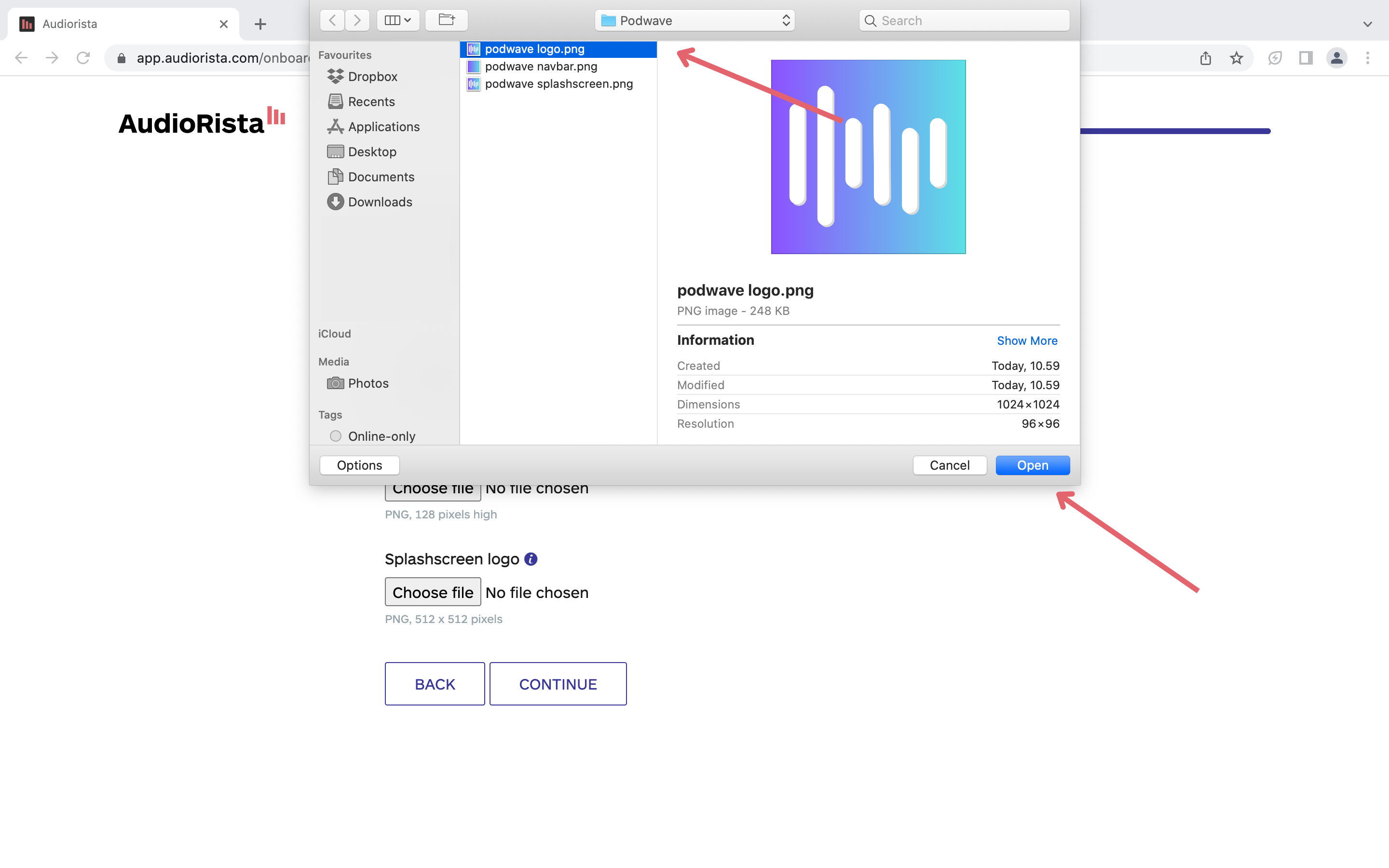 Repeat for the other sections
Tap or click on Continue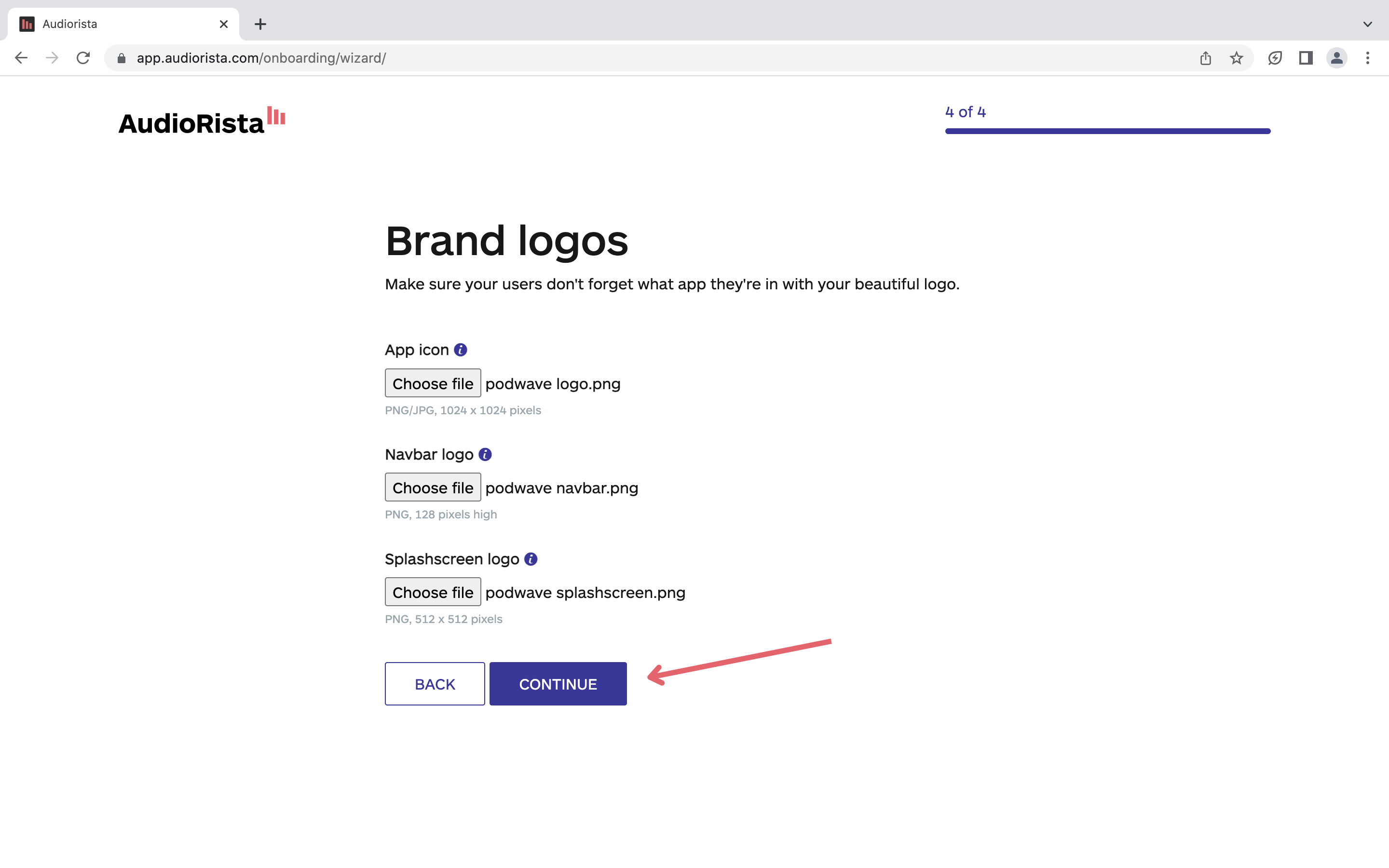 Navigate your Todo list
You are now all set to start creating your app. The Wizard created a Todo list that will guide you through the next steps. You can always access the Todo lists from the Dashboard navigation menu.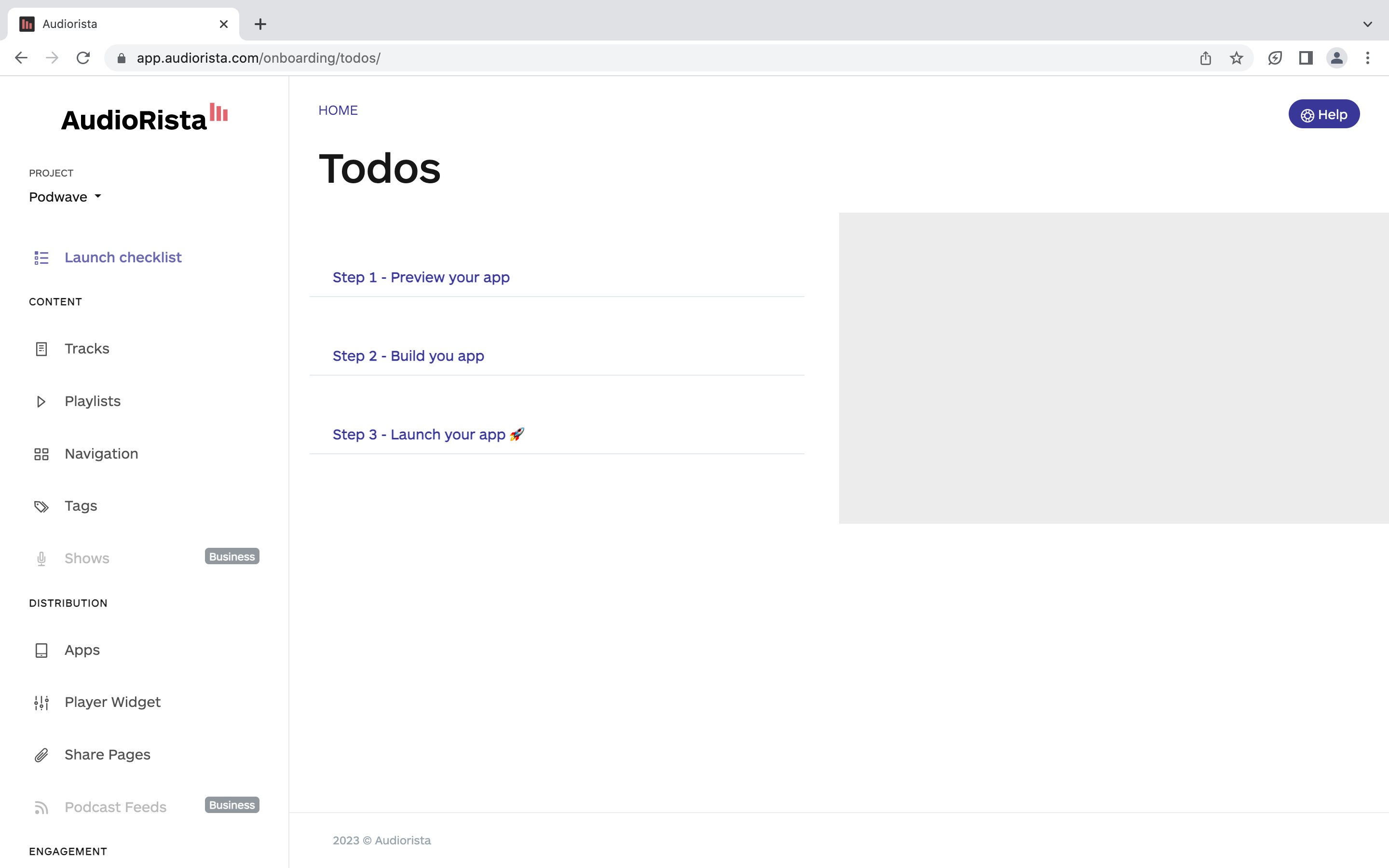 Preview your app in the Audiorista Preview App. Download it by scanning the QR code and login with your account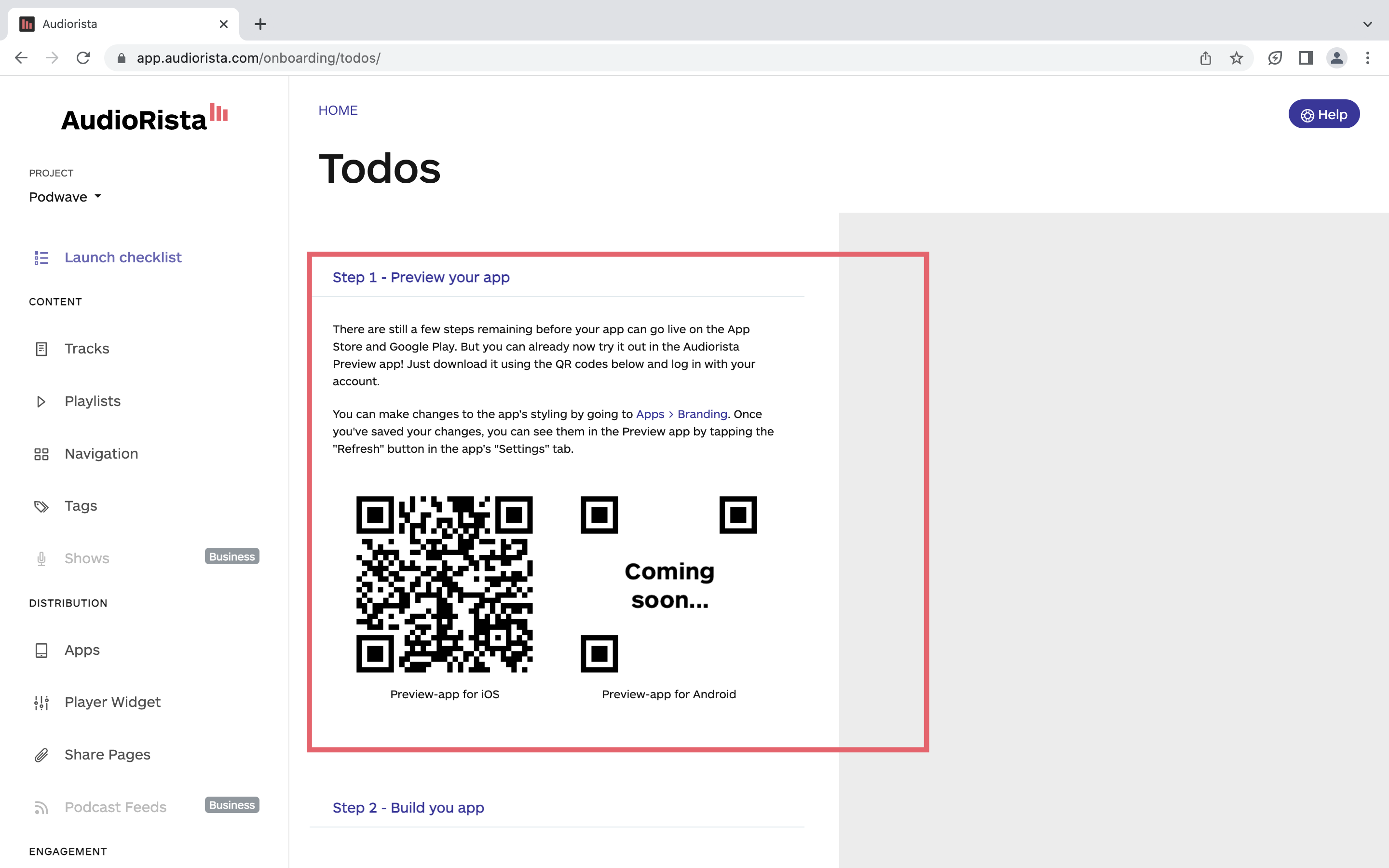 Set up the necessary accounts for building your app by going through the list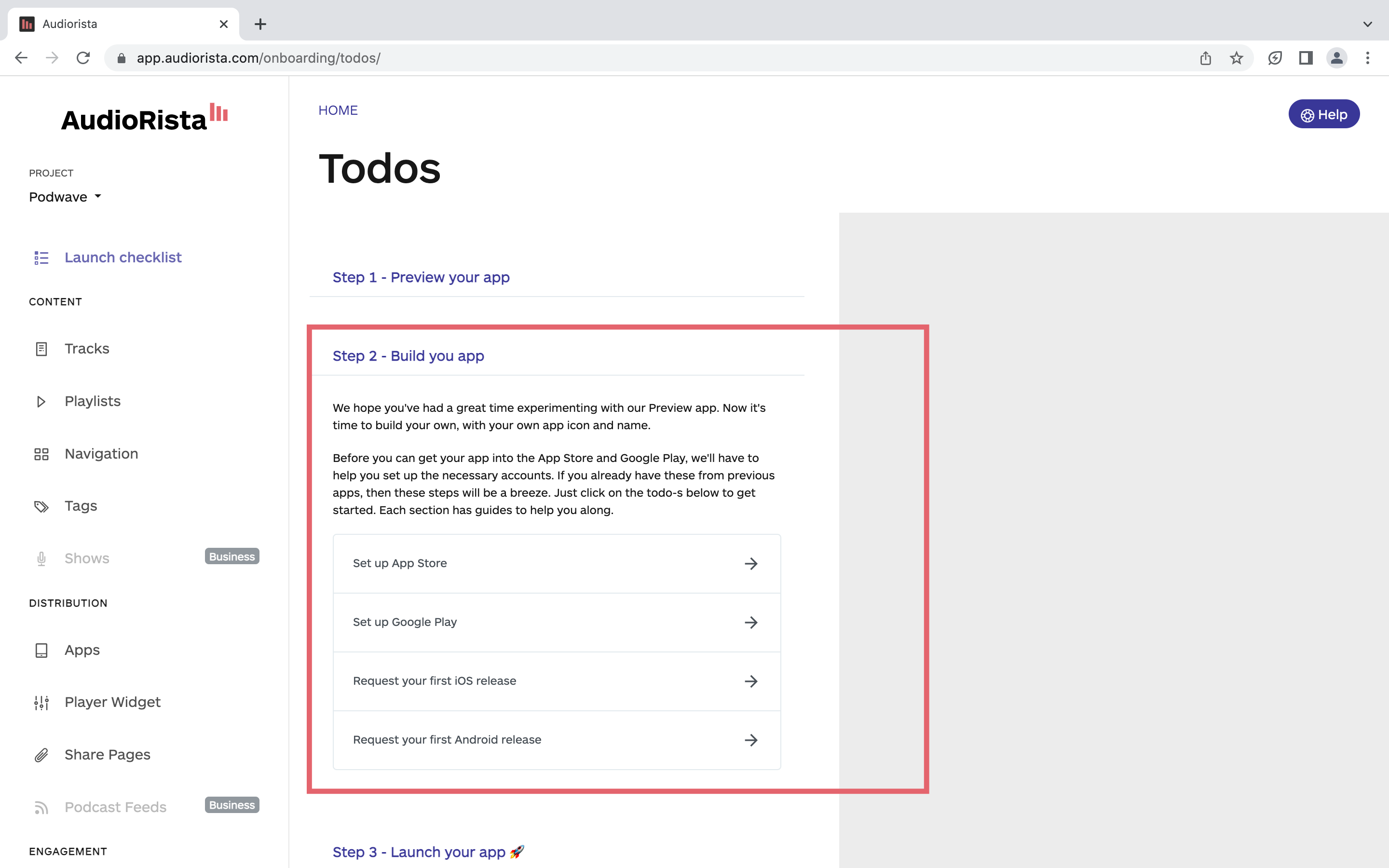 Launch your app by jumping on our Helpcenter guide