An Apple Developer Account lets you create and publish iOS apps to the App Store.
This guide will help you get started.
Enroll as an Organization
Enrollment requirements (organization)
To enroll in the Apple Development Program as an Organization, you will need the following:
Authority to approve legal agreements

A publicly available URL for your company/organization

An up-to-date Apple device for signing in, for example, an iPhone, iPad, or MacBook
An active Apple ID with two-factor authentication turned on
A D-U-N-S number for your organization
→ Related article: what is a D-U-N-S number, and how do I get one?
Start enrollment
Go to

https://developer.apple.com/

And click on the Account tab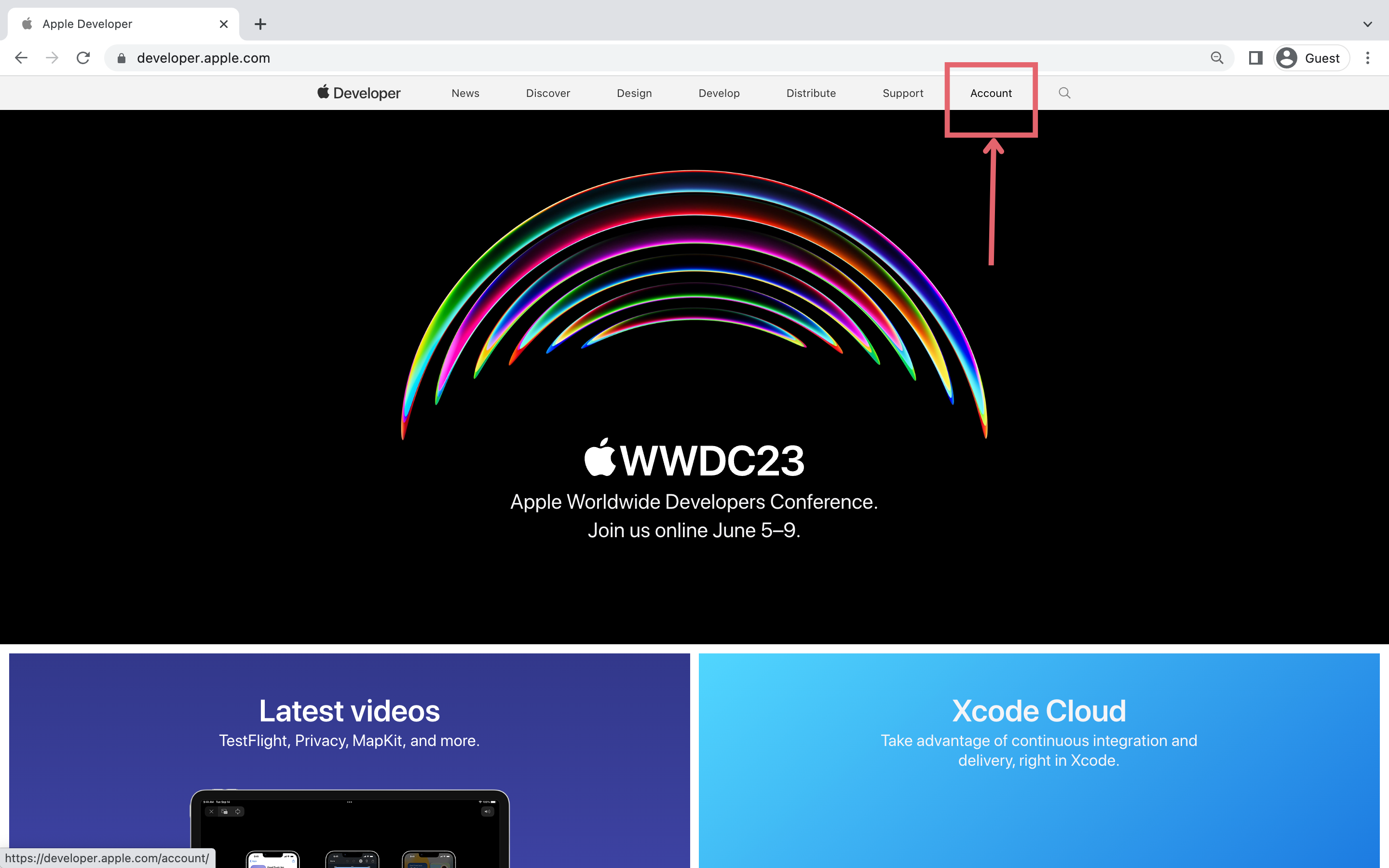 Sign in with your Apple ID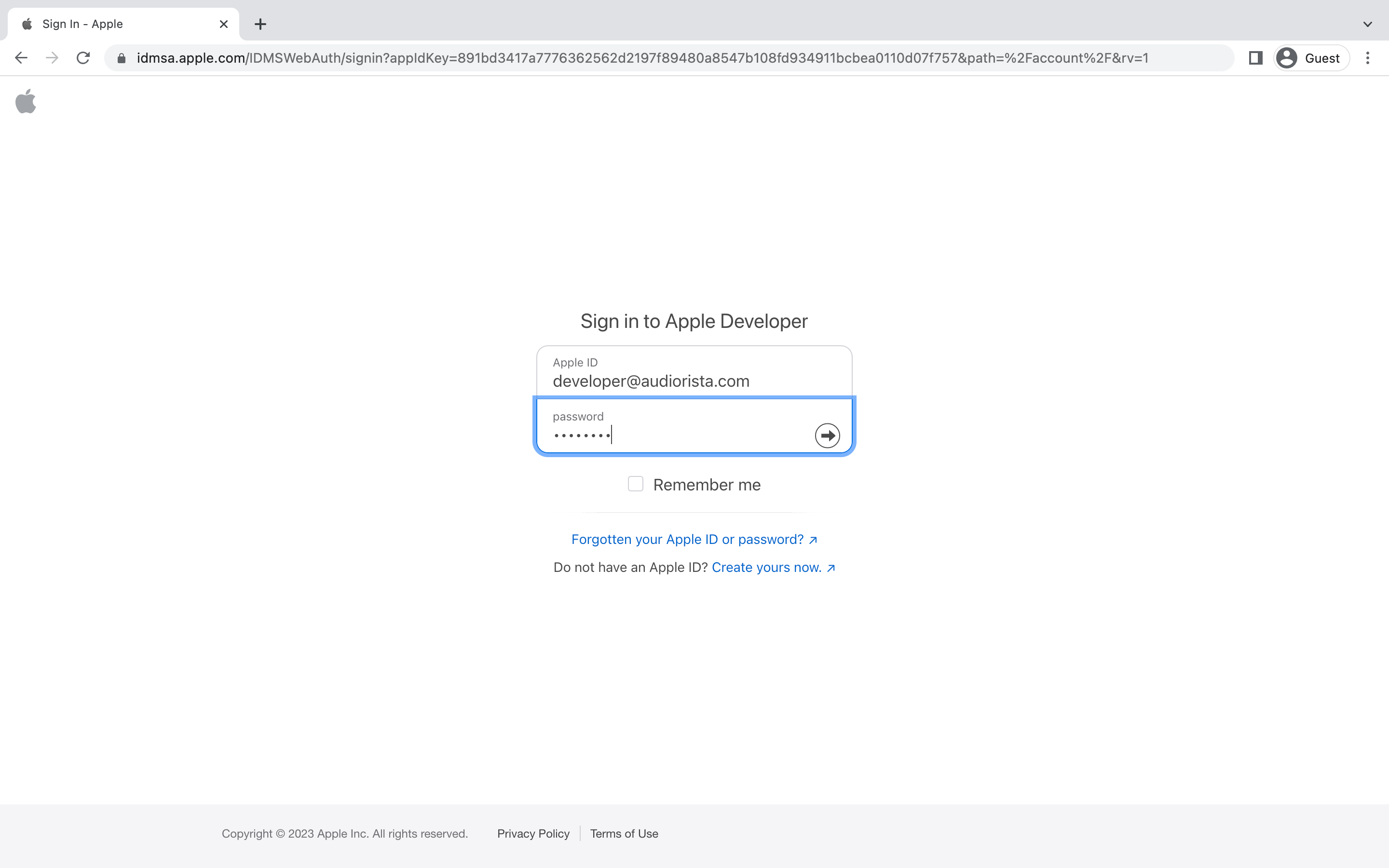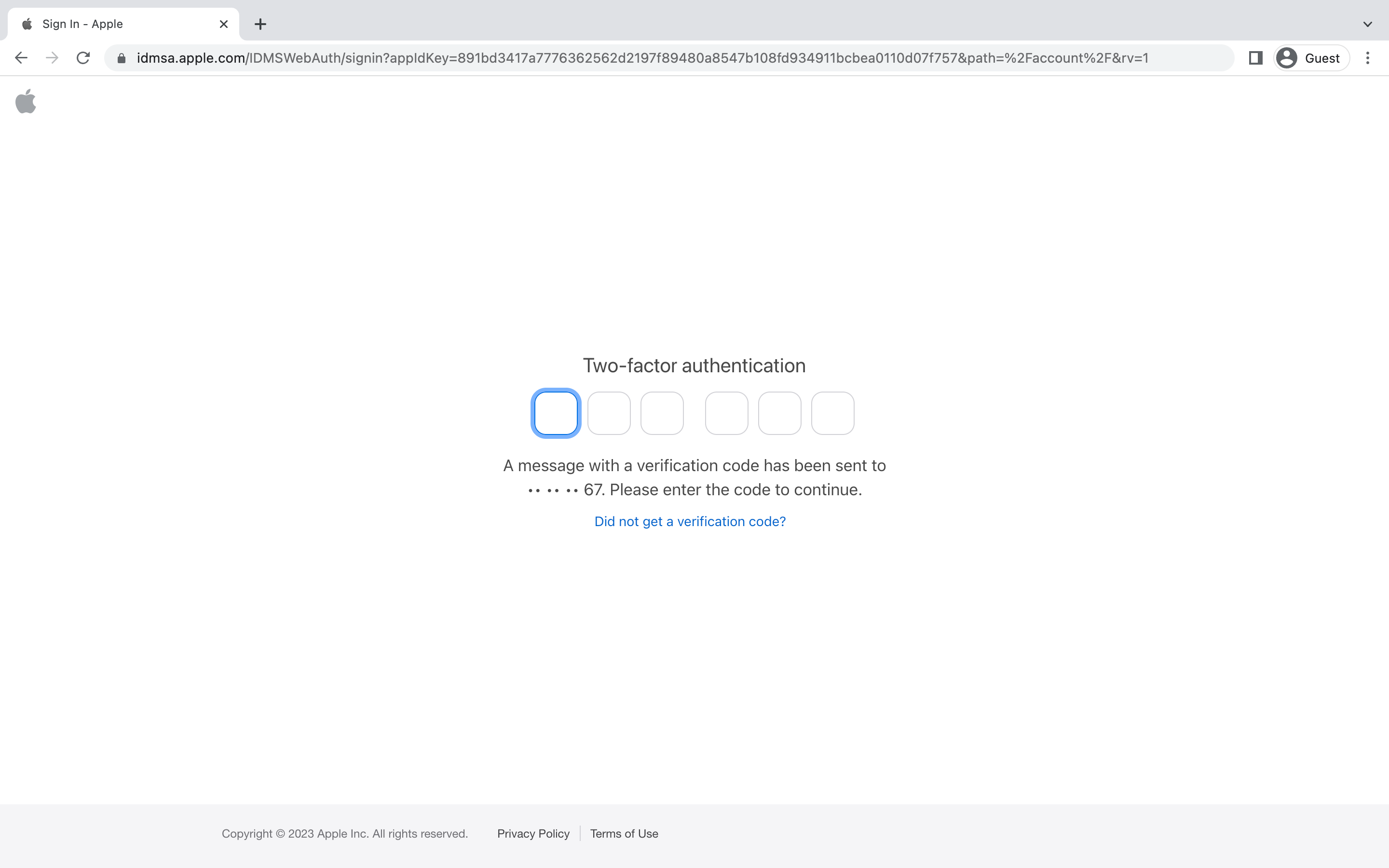 If prompted, review the Apple Developer Agreement and Click Agree
Click Enroll today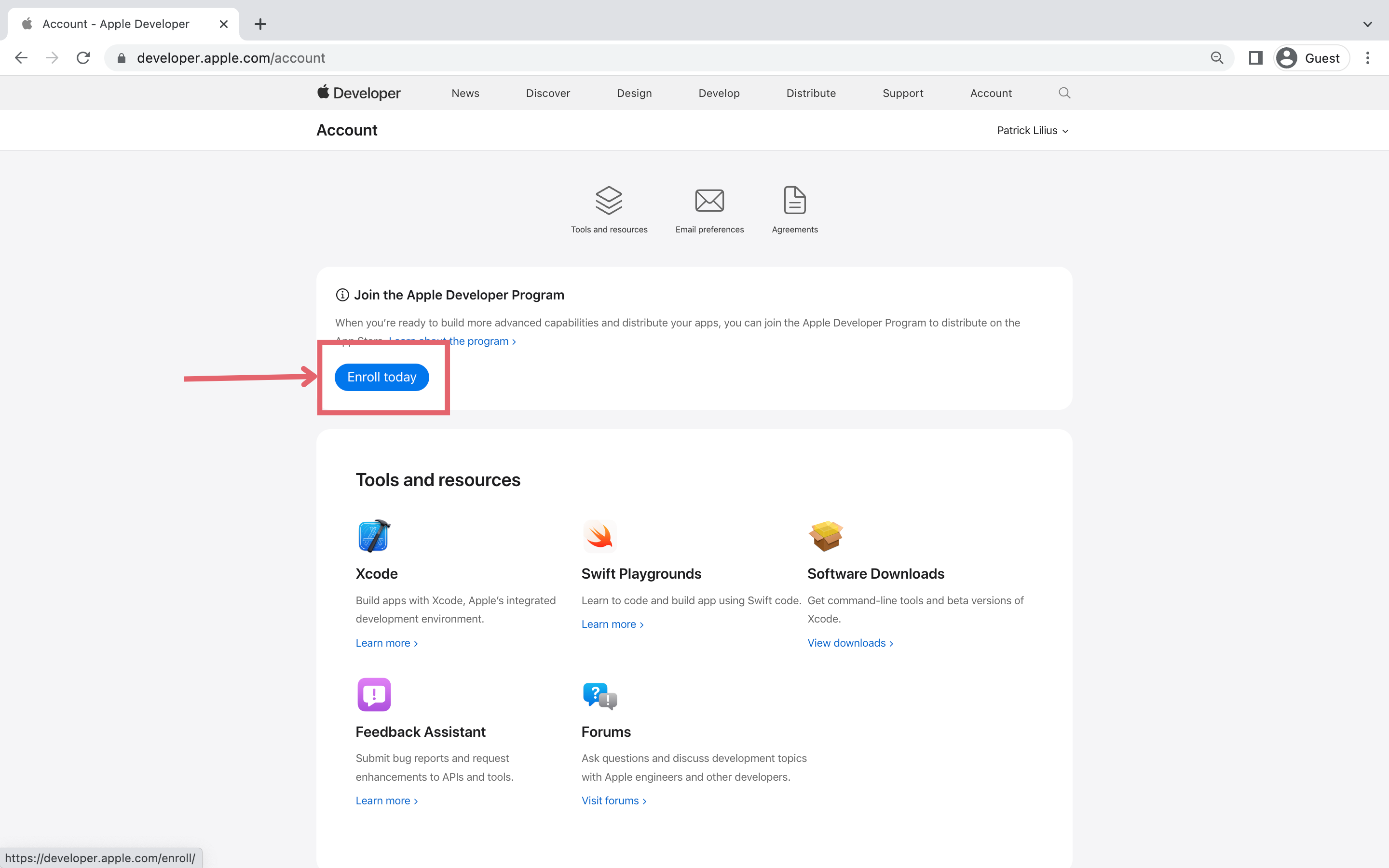 Insert Company/Organization information
In this step, you must provide the company information necessary for Apple to verify your authority to approve legal agreements. You can follow these steps:
Select your entity type by choosing Company / Organization from the dropdown menu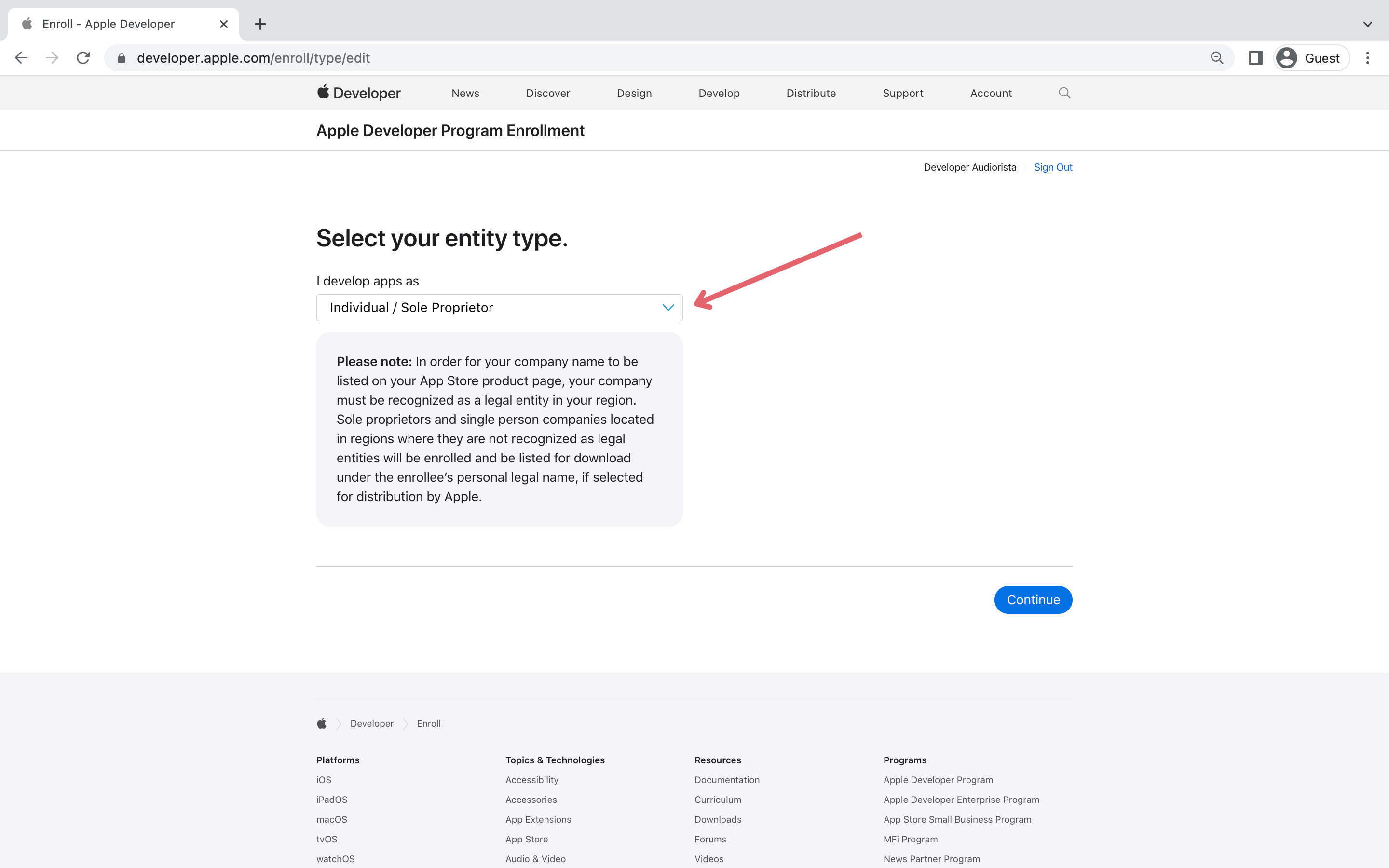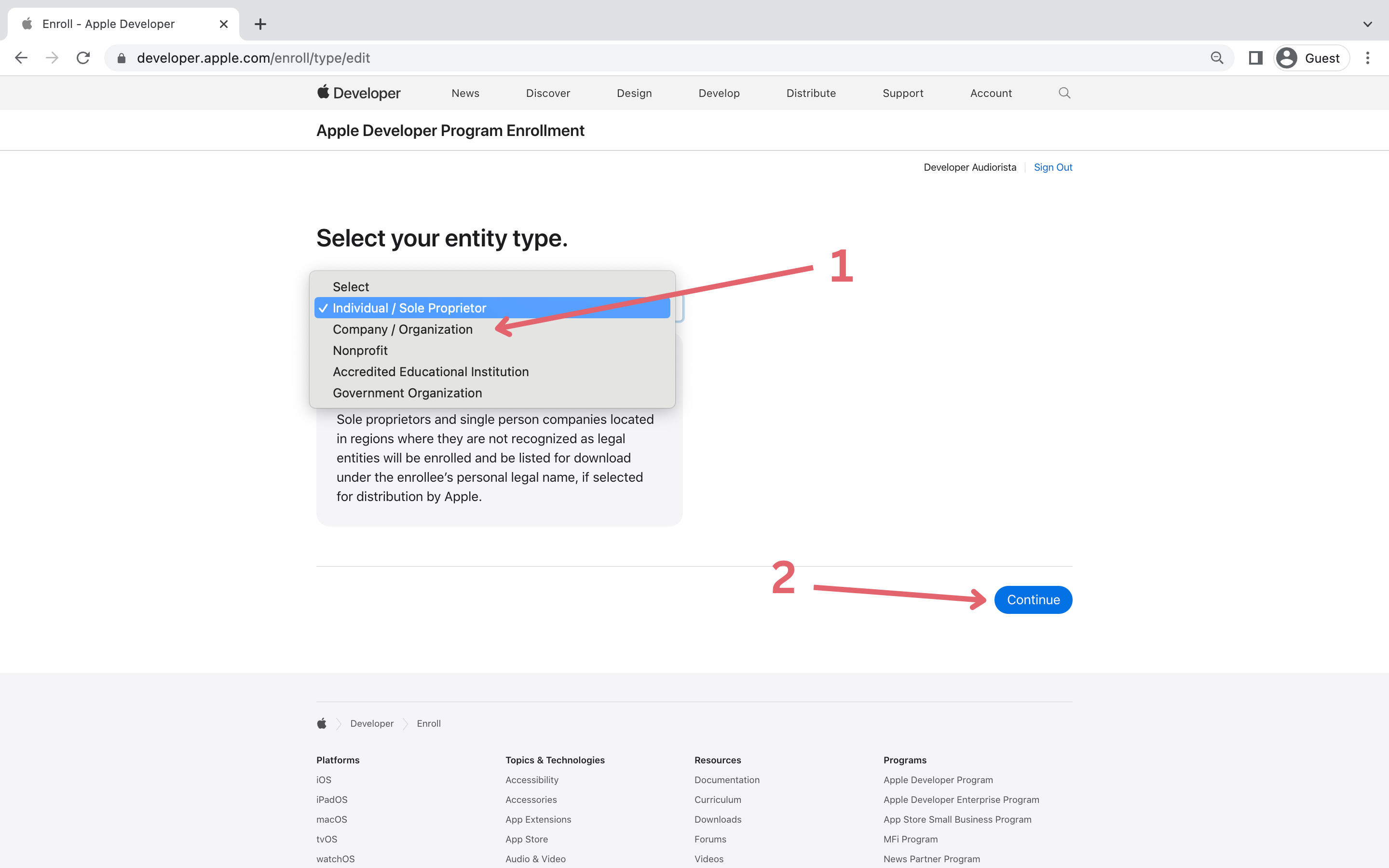 Enter your Legal Entity Name, your D-U-N-S number then the Characters for verification. Then select Continue.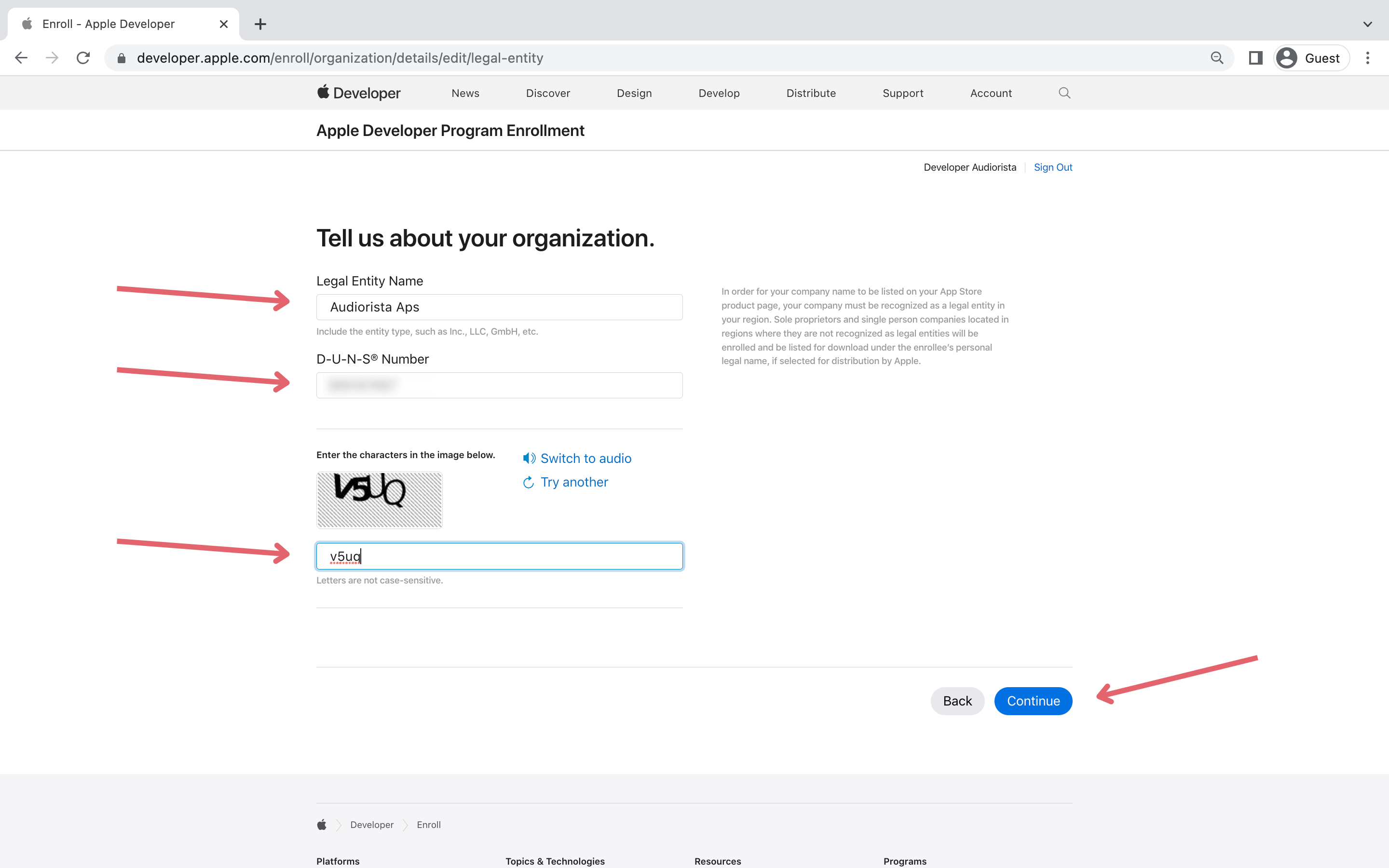 Review the address information and enter the missing information

Website (Must be public)
Address and phone number
Enter Tax ID / National ID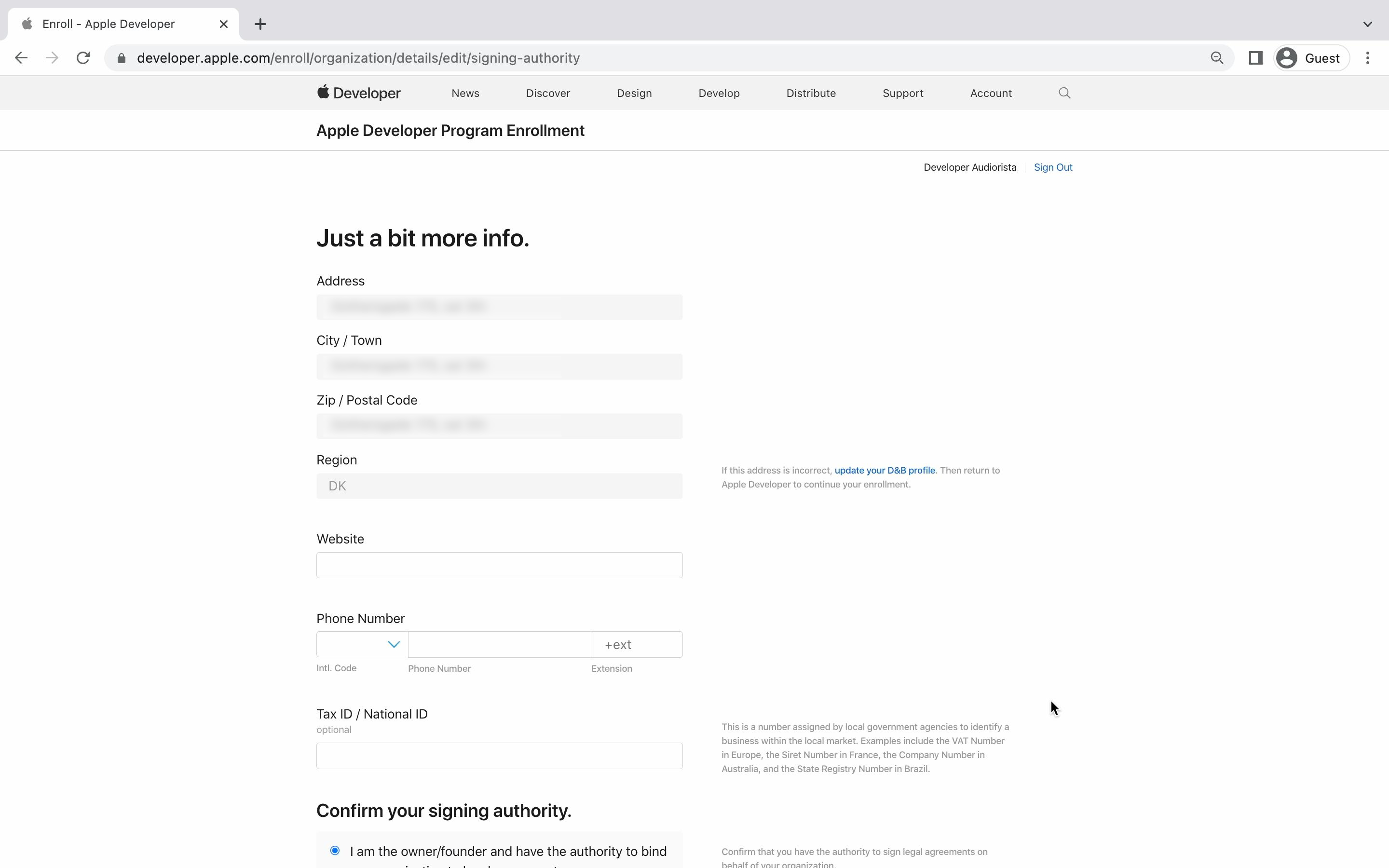 Confirm your signing authority
If you are signing on behalf of an owner /founder, enter the information to Verify your Signature Authority by adding your email address and the additional information relative to the owner/founder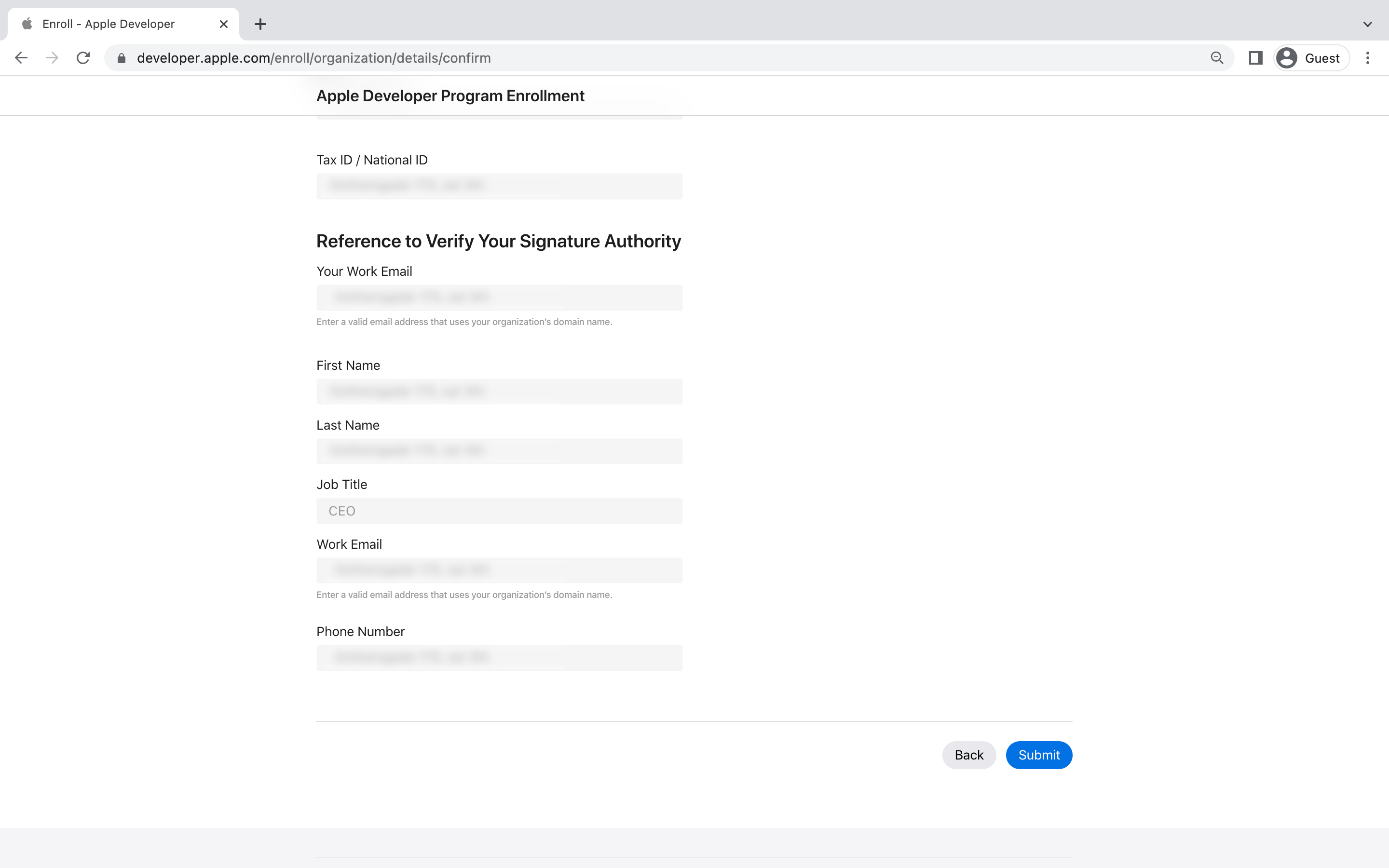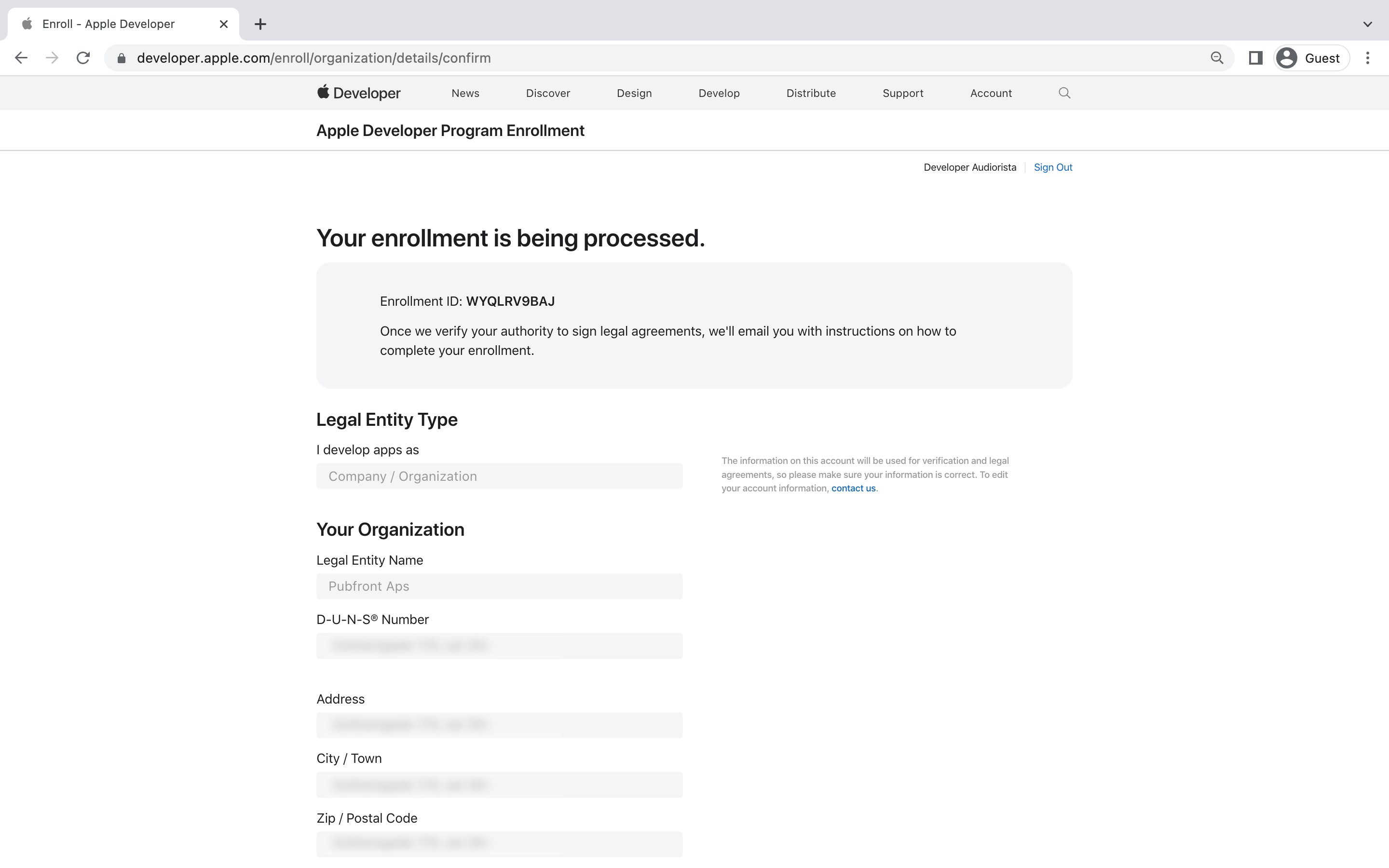 Click Submit
Complete enrollment
Once Apple has verified and approved your request, you will receive an email from Apple. After this, you can complete the enrollment process.
Click on the Account tab
Sign in with your Apple ID
Review the Apple Developer Agreement and Click Agree
Review your membership subscription details
Click on Subscribe