Before you begin
You set up some of the App information when you add the App to your account. You can review and edit them later.
The App information is a set of properties shared across the platform added to an App. Before you submit your App for review, we recommend verifying and updating all your App information. Some of it will be visible to your users. You can even take a look at the official Apple page to make the most out of your product page.
→ Related article: Create an iOS App
→ Further read from Apple: Creating your product page
Review and update your iOS App information
Login into

www.appstoreconnect.apple.com

Click on My Apps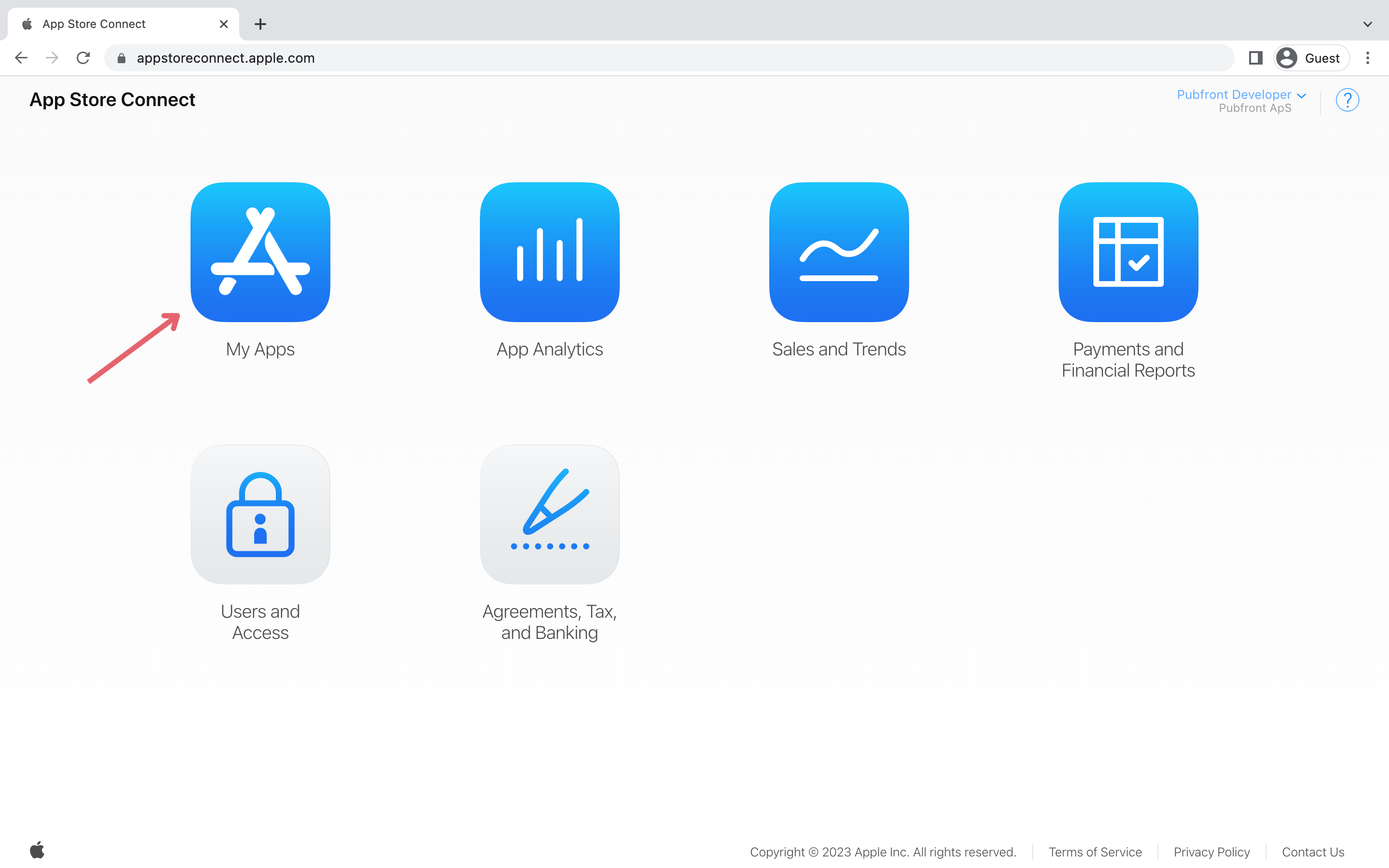 Select the App you want to review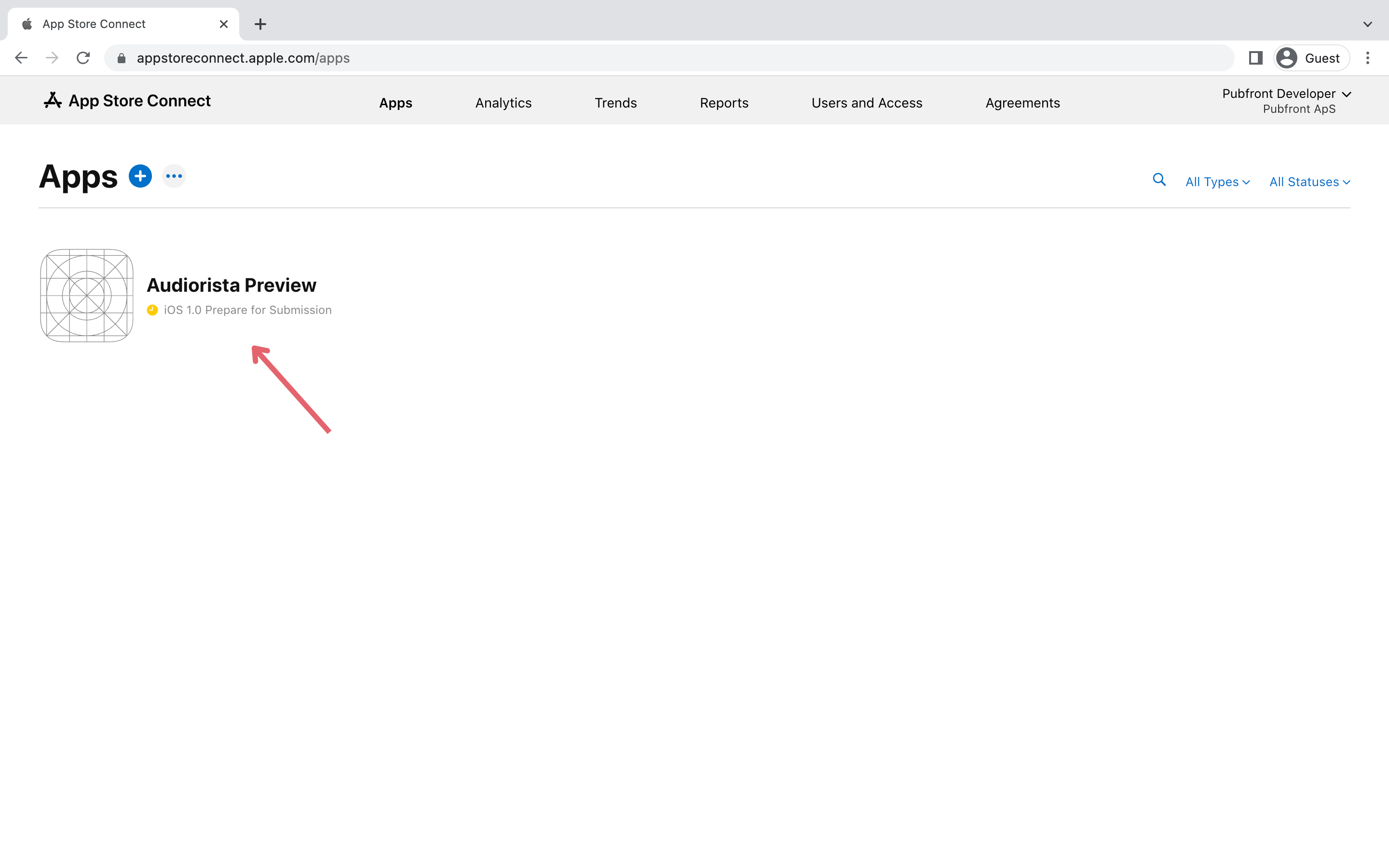 Select App Information from the sidebar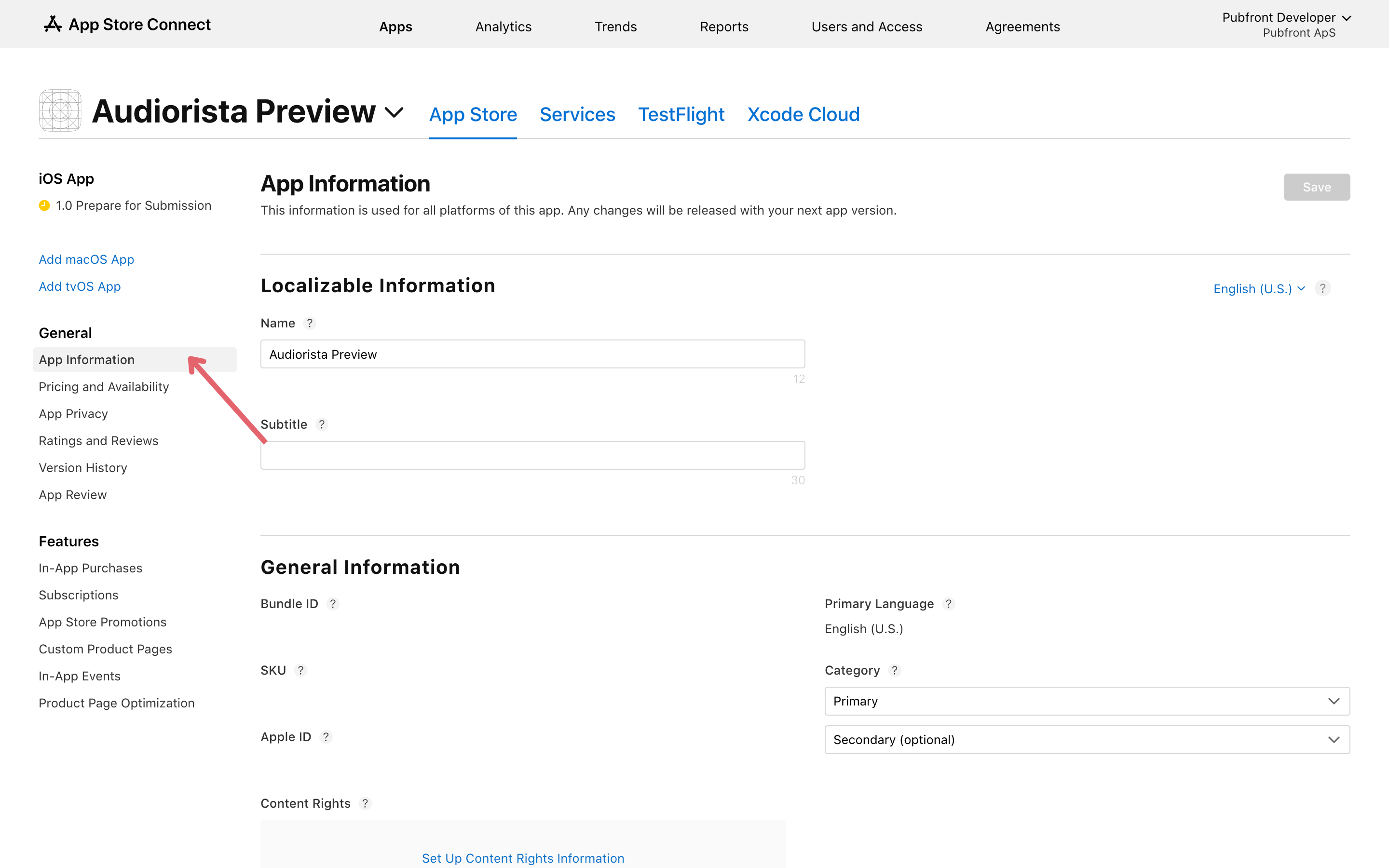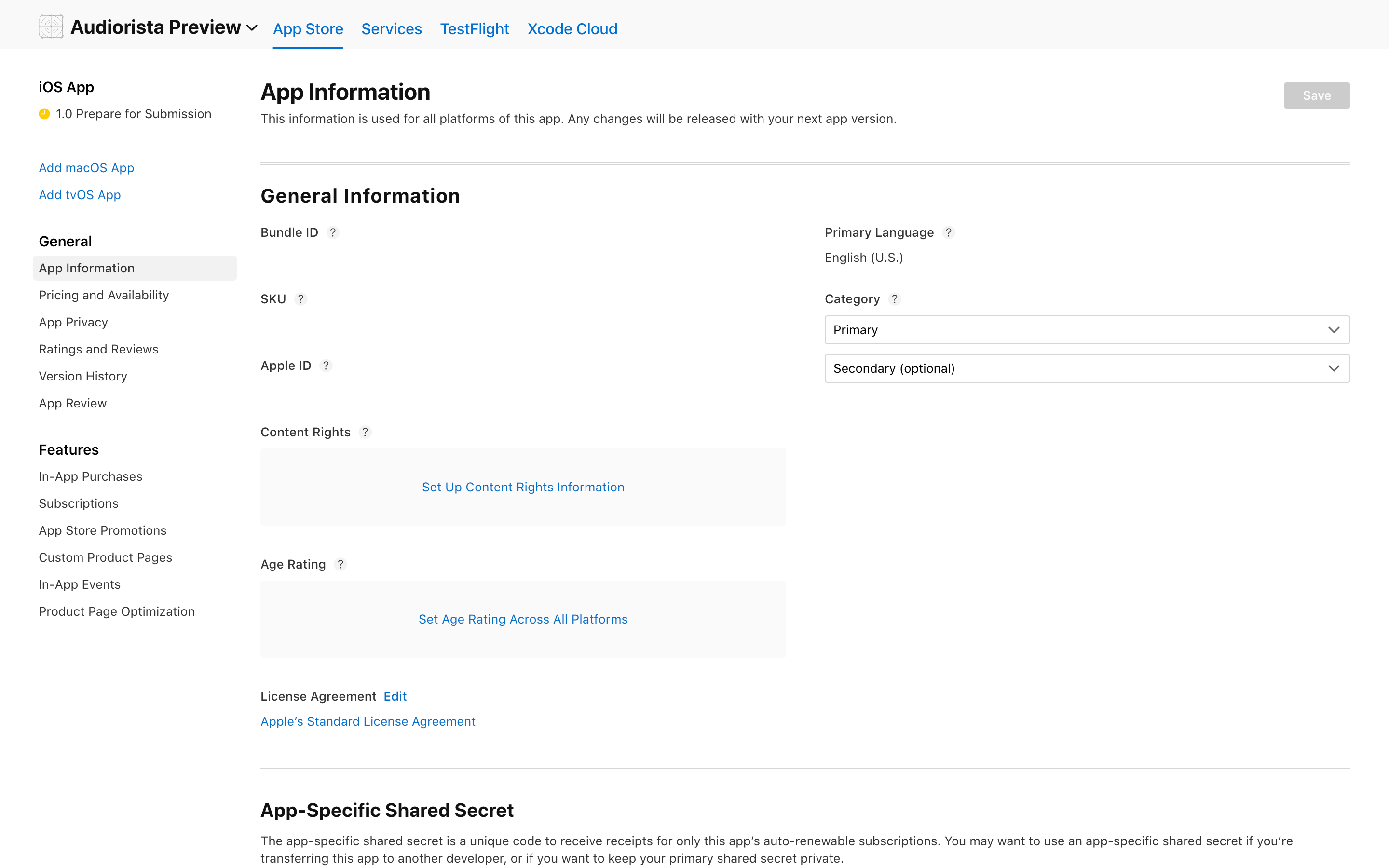 At this point, you can review and update your App information. Some of the information will be already filled out.
→ If you need help filling out any property visit Apple's official page: App information
Name: the name of your App as it will appear on the App Store
Subtitle: A summary of your App as it will appear on the App Store
Privacy Policy URL: a link to your company's Privacy Policy (required).
Bundle ID
SKU
Apple ID
Age rating: complete the questionnaire. If you mark your app as Made for Kids, you will not be able to change this after your app is published to the Apple App Store.
Content Rights: select "

Yes, it contains, shows, or accesses third-party content, and I have the necessary rights"

License Agreement: Apple provides a standard EULA but you can provide a

custom license agreement

Primary Language
Category (Primary and Secondary): choose the categories that best describe your app.
URL for App Store Server Notifications
Click Save