The Player Widget is an essential element of your apps as it is part of your user's experience in the navigation. Audiorista has a default setting for the Player Widget, but you can customize its configuration and appearance to make it reflects your brand. This guide will guide teach you to:
Create a new Preset
If you want to create a new preset, you have to:
Select Player Widget from Audiorista's main menu on the left side of the Dashboard
Press Create Preset button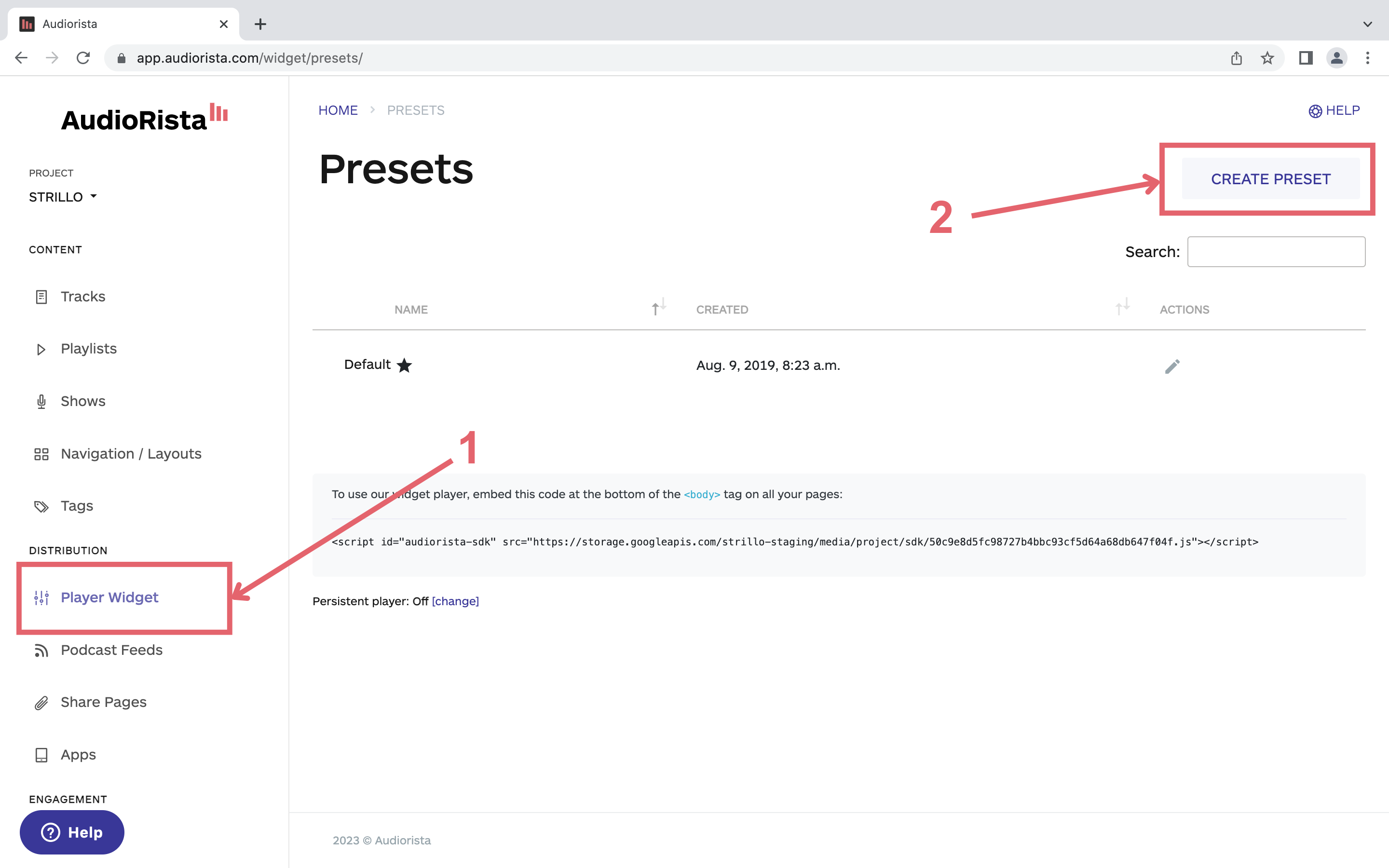 Name your preset and hit the Submit button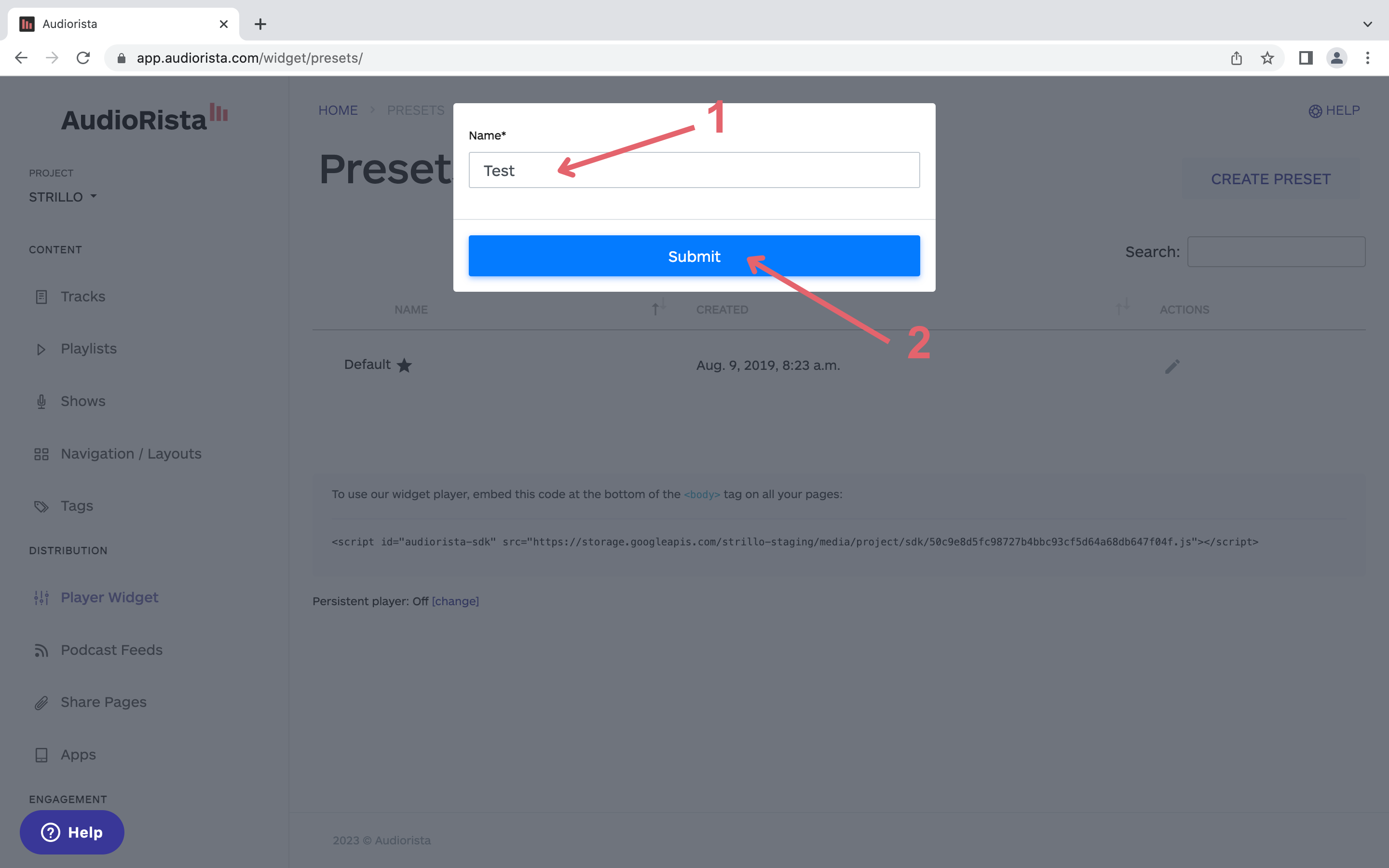 Edit an existing preset
If you want to edit the details of your Widget, for example, the name, the colors or the elements that will be visible to your end user, select the preset that you want to edit by clicking on the Edit icon, and enter the Edit screen. From here, you can: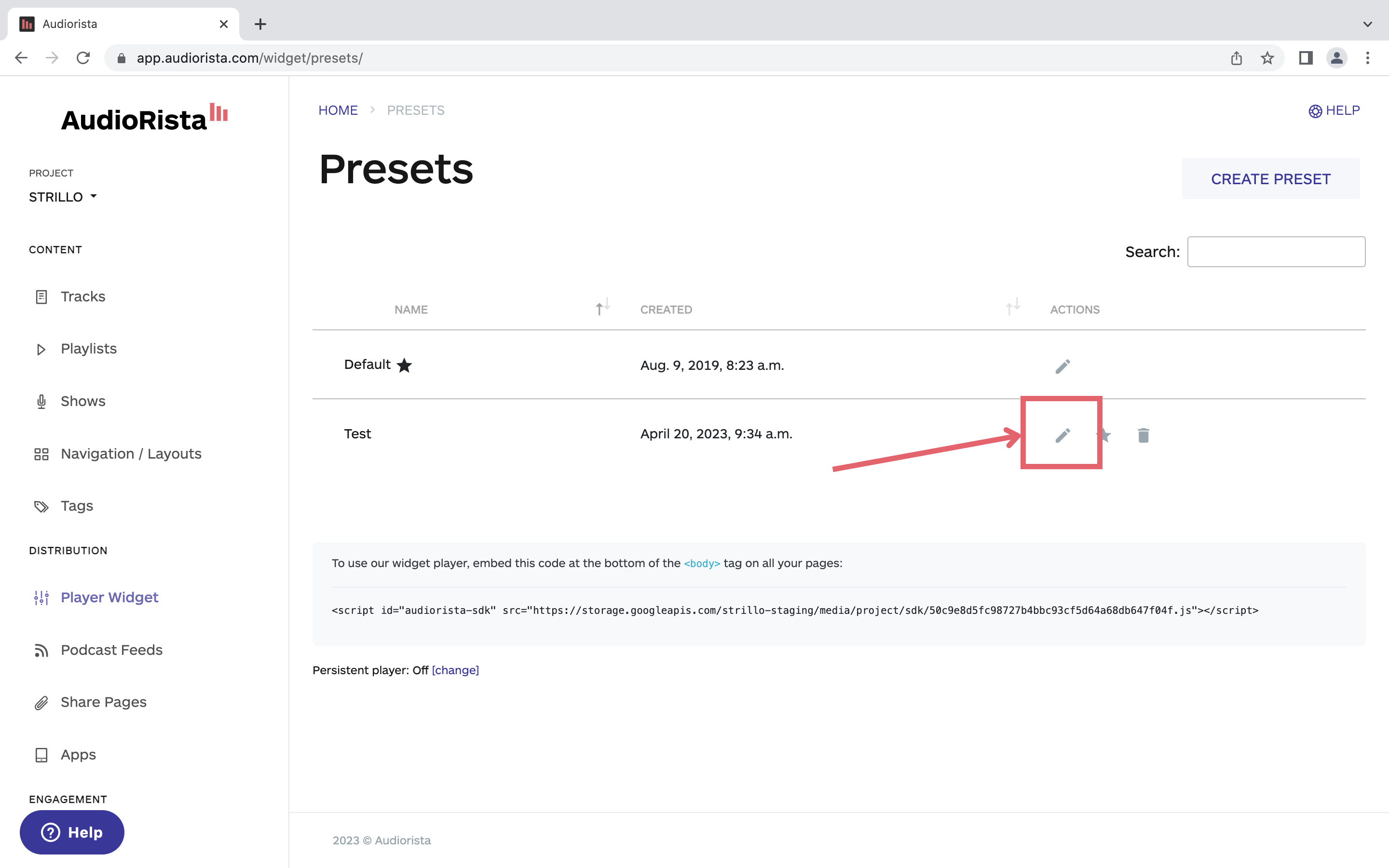 Rename a preset
Just type a new name in the Name bar. Then Save Changes.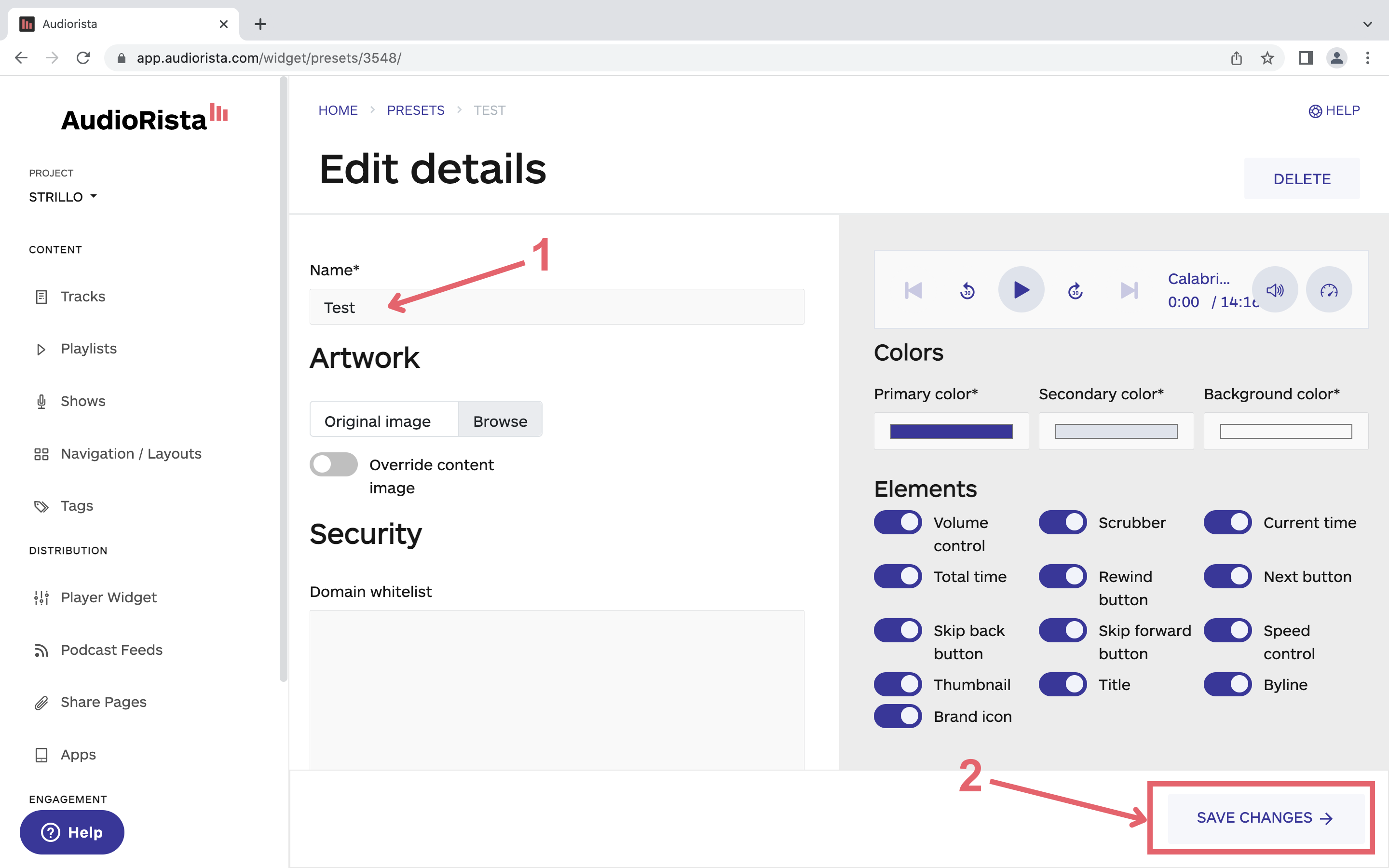 Add an Artwork
In the Artwork section, click on Browse
Browse your computer to pick an image and click Open
Toggle the slider if you want to override the content image
Save Changes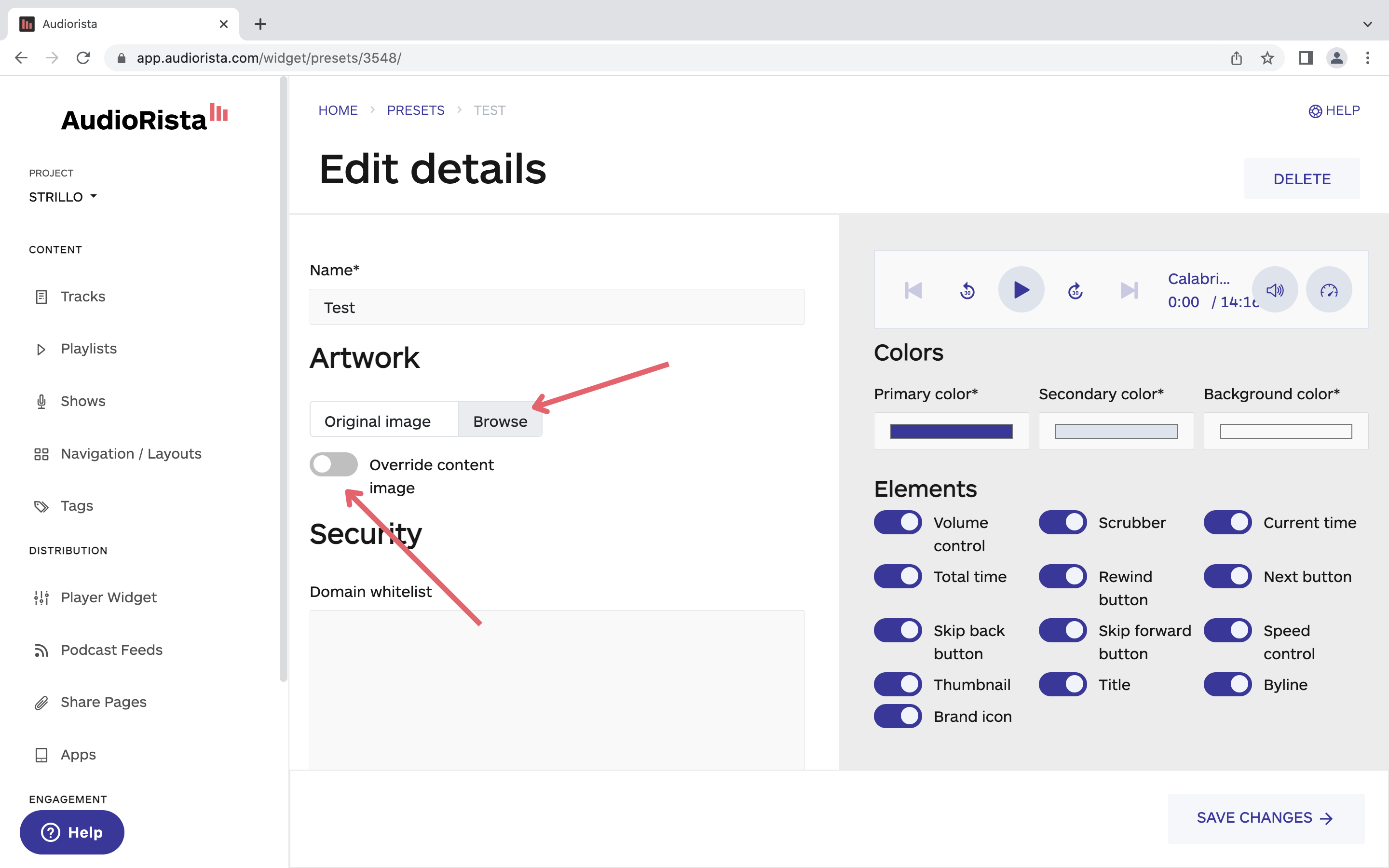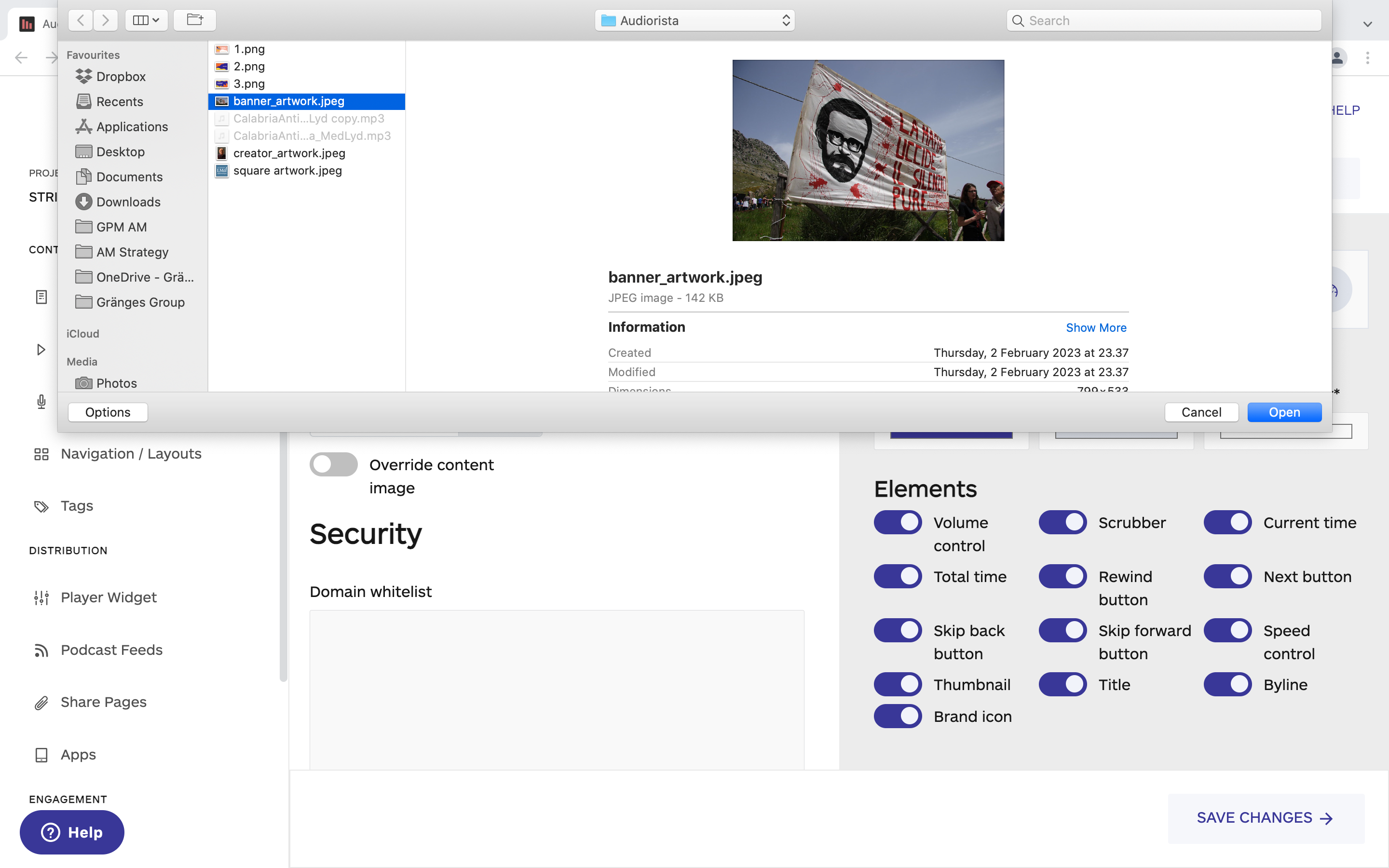 Manage Security
In the Security section, you can list domains in the Domain whitelist (one per line) the widgets with the chosen preset that are allowed to be embedded on. Leave blank to allow everywhere. Remember to Save Changes at the end.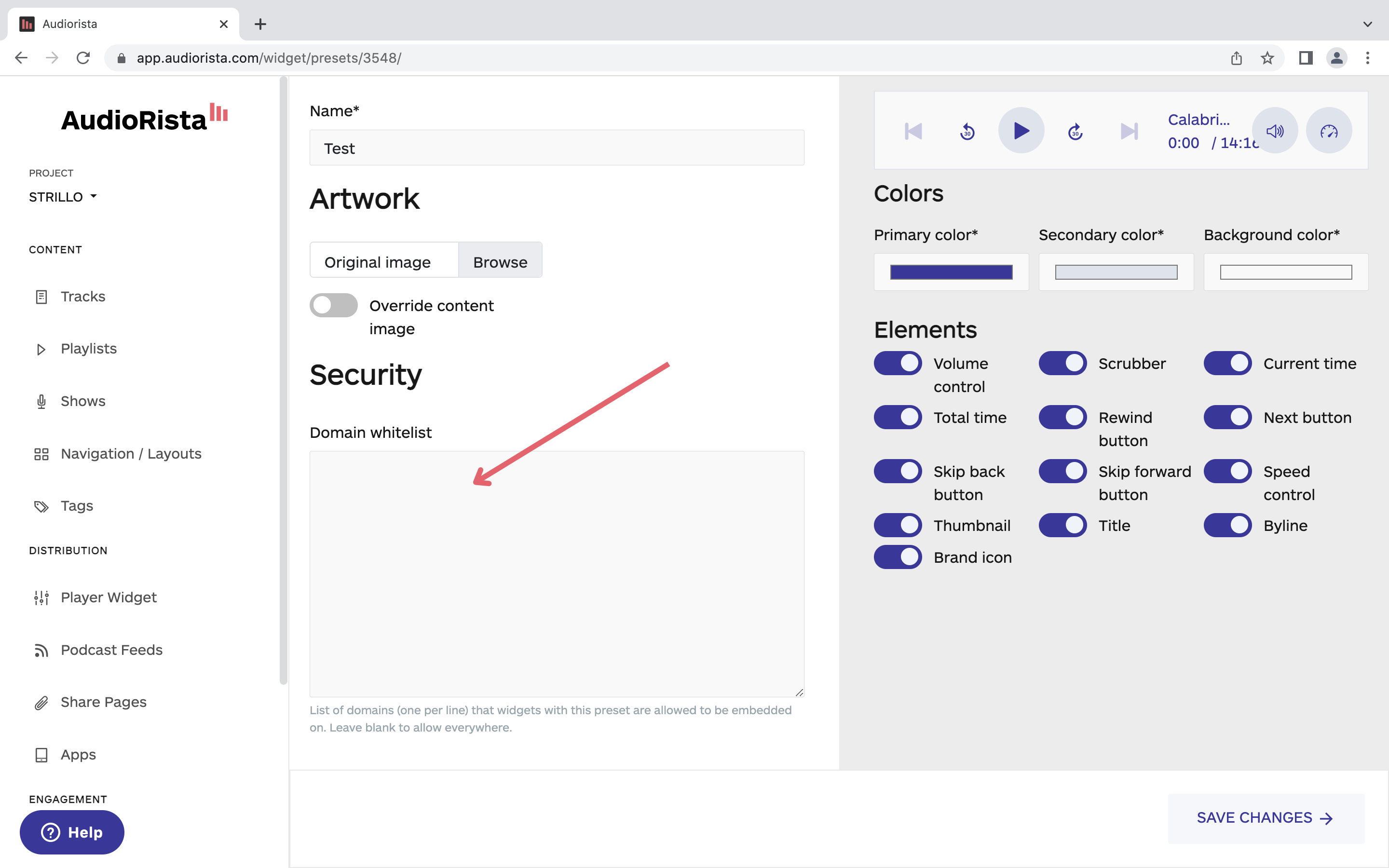 Change colors
For changing the Widget accent colors so that it matches your brand:
From the control panel on the left, click on the color you want to change: primary, secondary, or background
Use the slider and the cursor to find the perfect match, or insert the RGB code of your brand color in the text boxes
Save Changes after you are done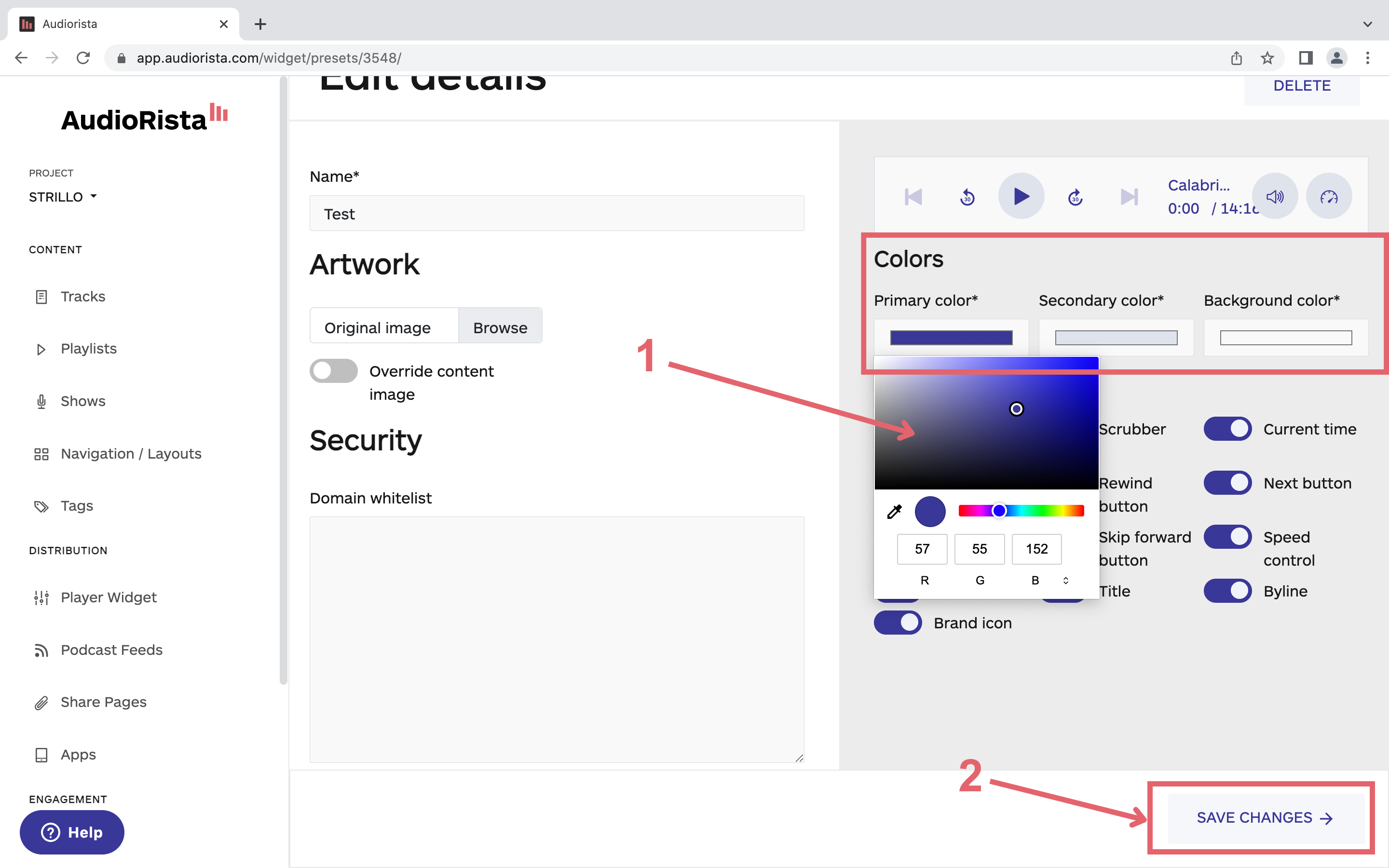 Modify the elements of the Widget
You can choose which Widget elements are visible to your end users. From the control panel on the right of the Editor page, toggle the sliders to activate or deactivate the different elements.
Save Changes once you are done.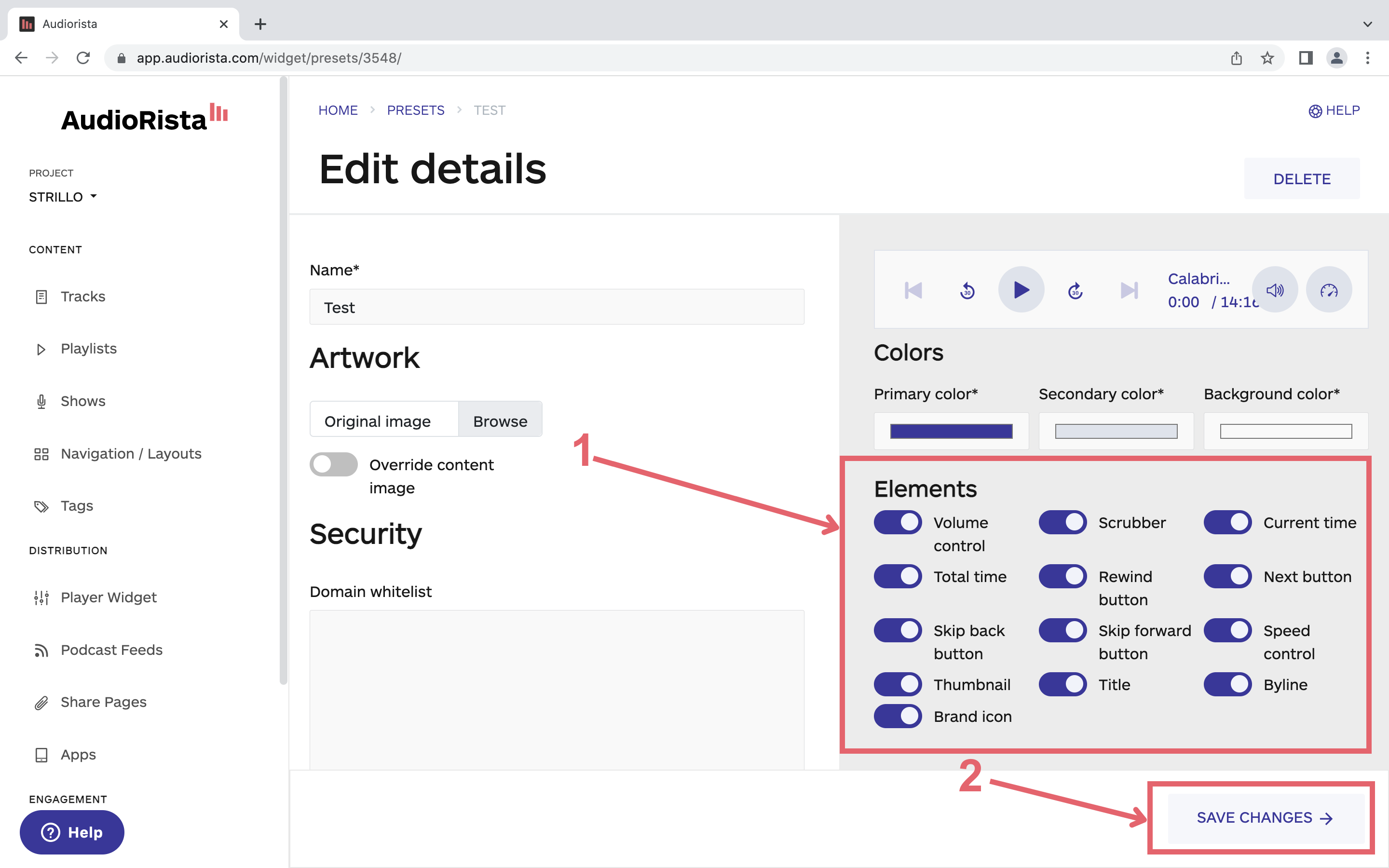 Delete a preset
You can delete a preset in two ways:
From the Presets list, by hitting on the trash icon on your preset of choice
From the Editor page, by selecting the Delete button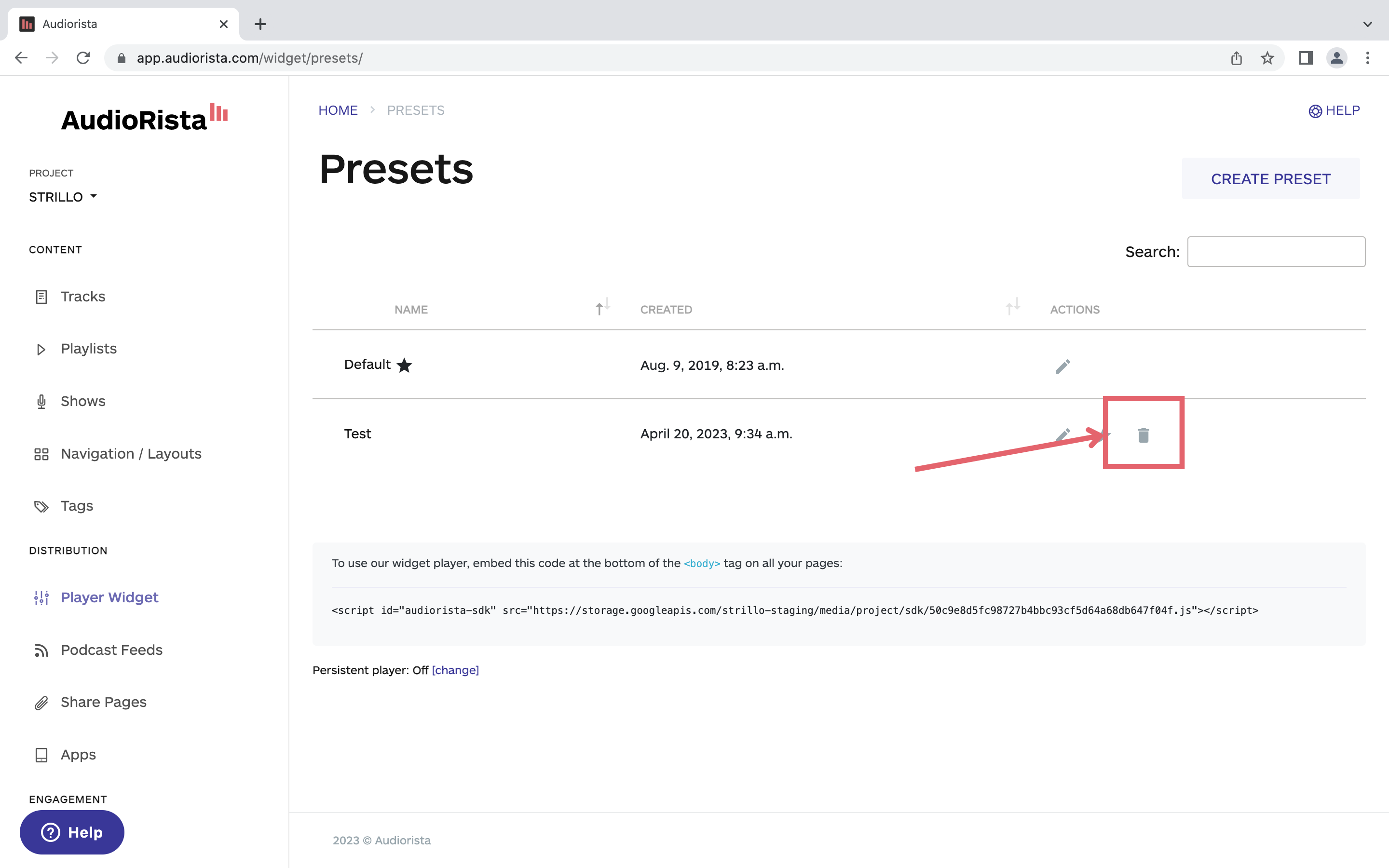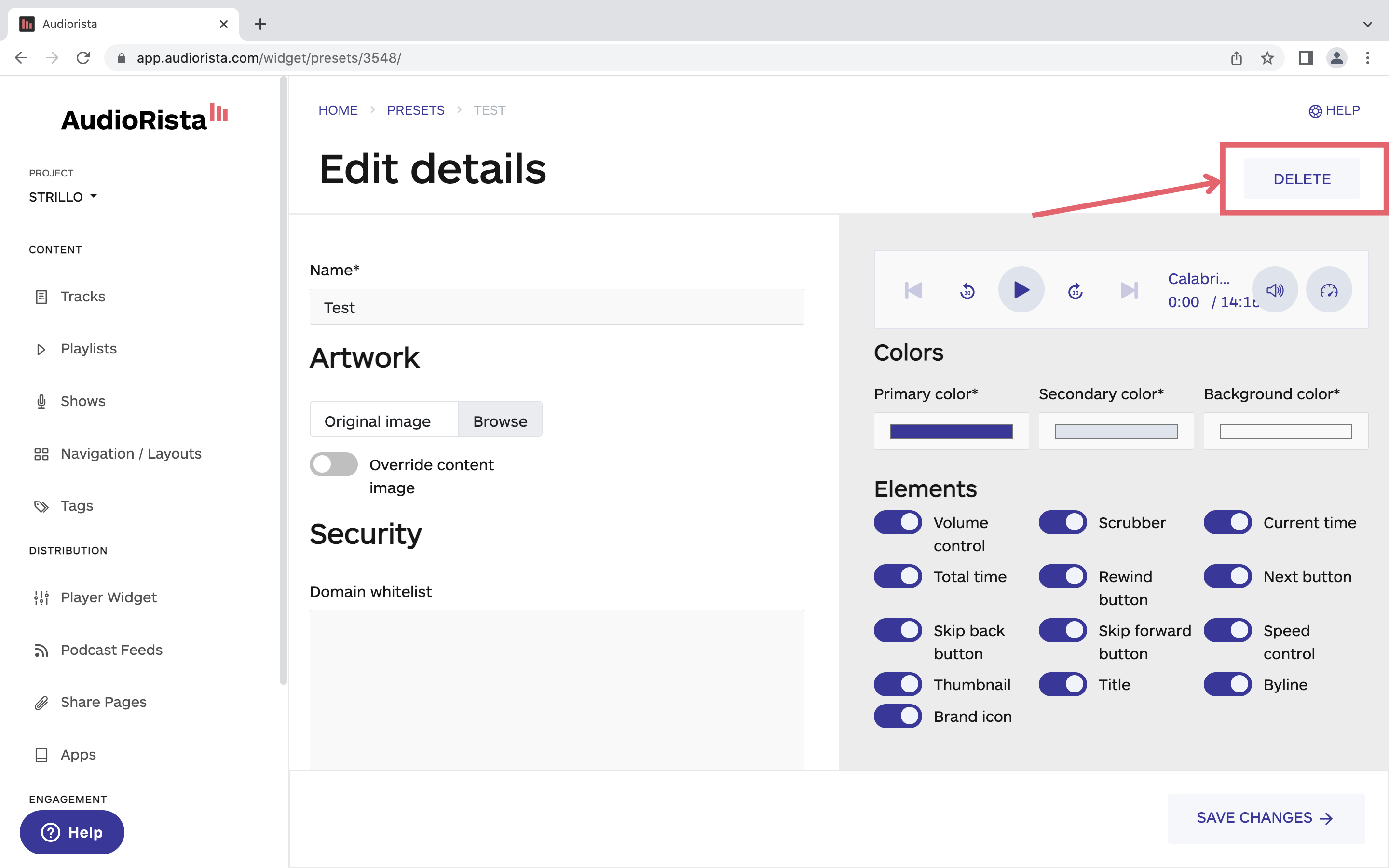 In either case, a pop-up message will appear to confirm your intentions, before making the action final. You cannot delete the Default preset.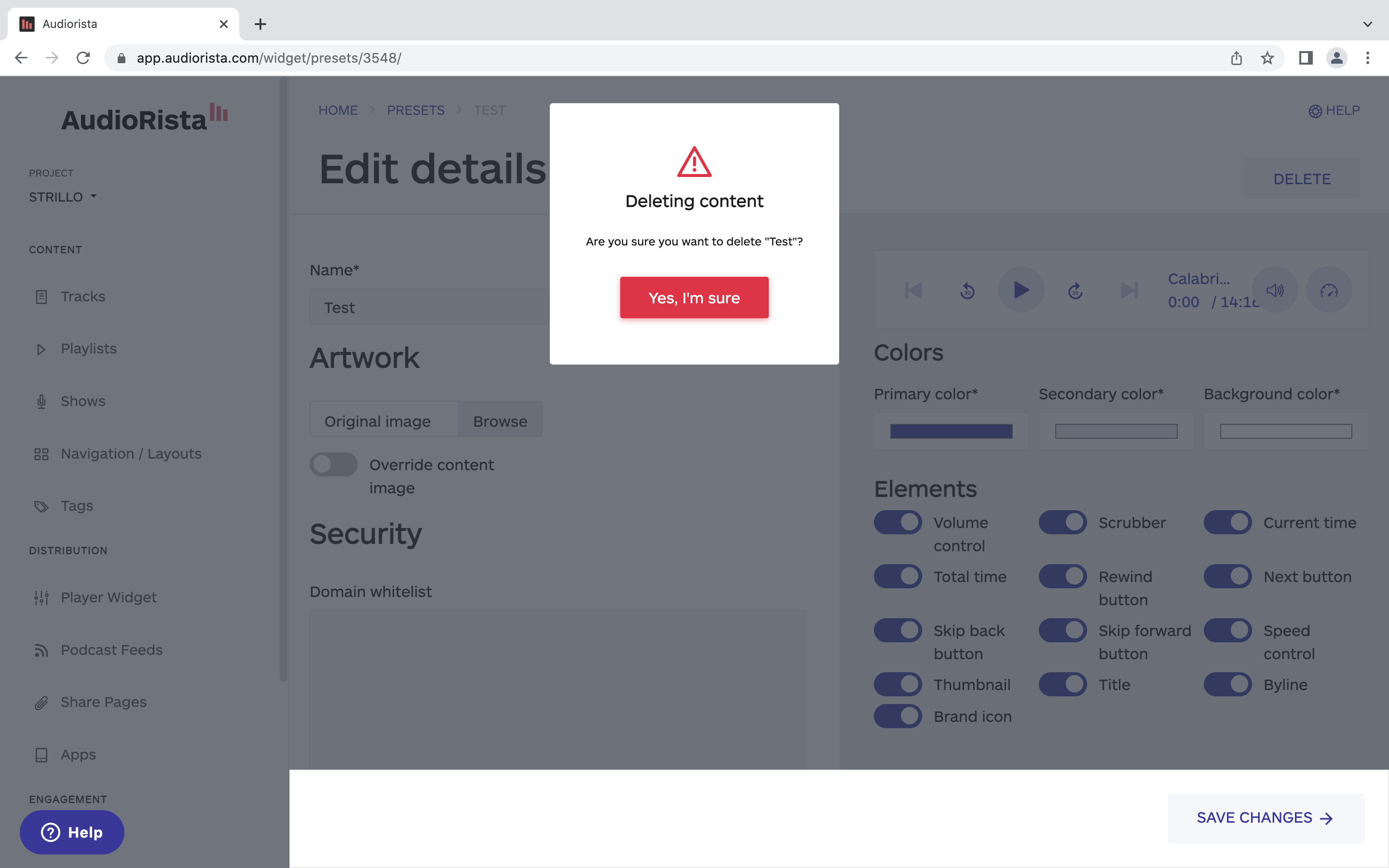 Embed Widget
When you want to embed a Track to your clipboard, you must still embed Audiorista's Javascript snippet on your site for the embed code to work. Here you can find the snippet.
→ Related article: if you want to read more about embedding Tracks visit the Edit Tracks deep dive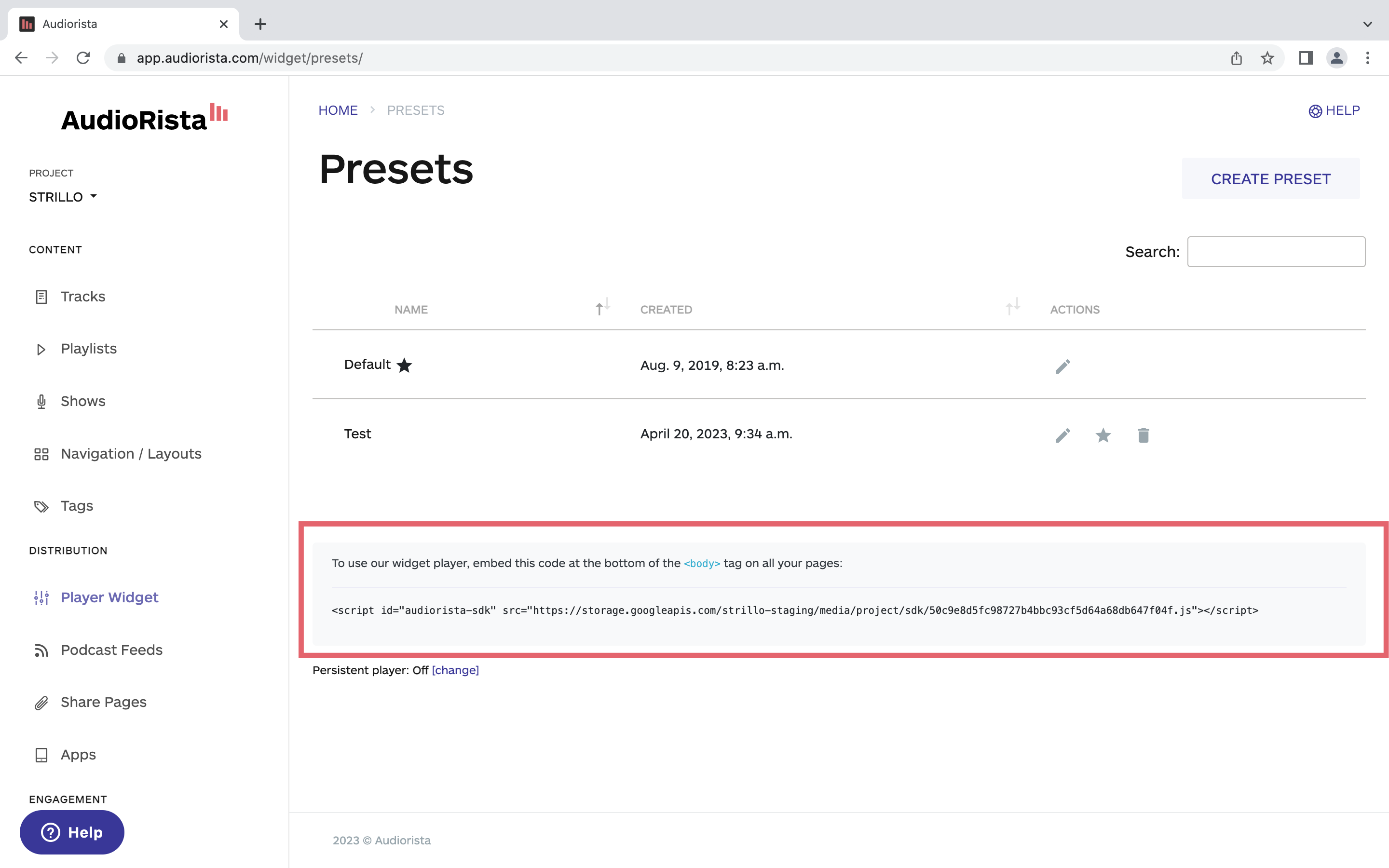 Change the persistent player settings
You can change the settings of the persistent player at the bottom of the Widget Presets page. Click on Change at the bottom of the page. Then select the preferred option:
Docked
Floating bottom
Off
Hit the Submit button to confirm your selection.